Note: The post you are reading is part of my October series, 31 Lies Modern Moms Believe. Read the rest of the posts in this series here!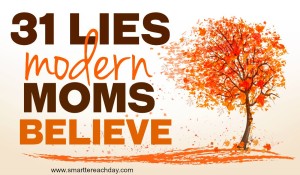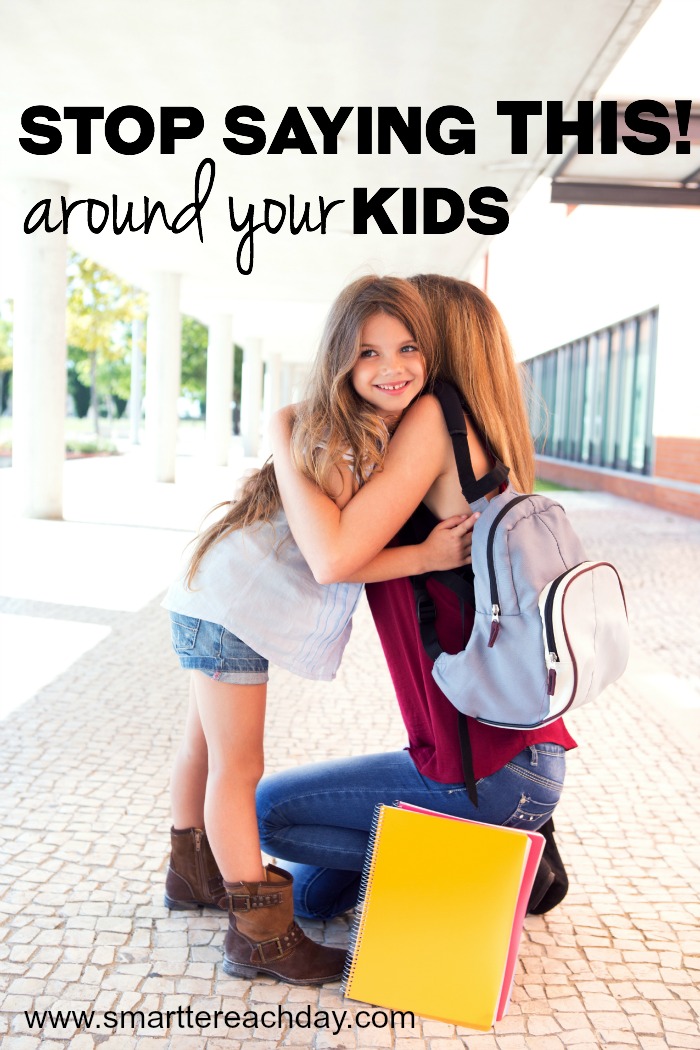 Shortly after I had my first child, I came to mom's house for a visit. Sam, who was about a month old, had been SO fussy that day. I was shushing/rocking/swaying him to TRY to get him to sleep, and I just couldn't take it anymore.
MOM THIS IS AWFUL. He is just SUCH a fussy baby. What is wrong with him? He is so grumpy, and so fussy, and just AWFUL today.
She looked at me, eyes wide.
"Jessica, he can hear you!! Don't talk like that!"
I looked back. Was this woman crazy? THE BABY WAS FOUR WEEKS OLD. He surely did not understand a word I was saying. WHY in the world did it matter what I was saying?
Well, it's been six years in, and I have learned to expect this response from my mom. She is a firm believer that children, babies included, DO understand more than we give them credit for.
LIE #13: MY KIDS DON'T HEAR WHAT I SAY ABOUT THEM
To this day, if I call with a complaint question about one of my children, I know the first thing out of her mouth will be, "Jessica. He can't HEAR YOU right now, CAN HE???"And I have to pinky swear that the children are out of range before I can vent.
And I'll admit, it has sort of rubbed off on me.
While I am still guilty of it myself, it does bother me when I hear it in public. The child can be a few months old, to ten years. The child will be standing idly by, clearly within earshot, and these are the things moms say:
She has been a PILL today. I don't know what her problem is.
She keeps waking up every night, screaming and screaming. She's just become a horrible sleeper.
Oh, he's so shy. He's my quiet one.
She threw the BIGGEST tantrum in Target today. She was so naughty.
He has been biting people! He's a biter!
She is not good at sharing.
I am so fed up with them. They have all been so, so awful today.
Honestly, I'm sure that I have said things along these lines within earshot of my children. Some days (some issues) are so frustrating. And sometimes seeing another sympathetic adult opens the flood gates to a giant outpouring of A LONG DAY of emotions.
I get it.
But I also think we need to remember (myself included) HOW POWERFUL WORDS ARE.
I still remember the girl in seventh grade who told me, "You always smile. I'm going to call you smiley."
I still remember my teacher in fourth grade coming by to comment on what a beautiful "N" I had made in cursive. (Yes, this is a true story. All year I waited in vain for her to compliment another letter.)
I still remember my dad telling me I had a knack for connecting with each and every person in a room.
I remember all of these words. I soaked them up. And I became them. Words are powerful, and even more so from the adults we look up to and love.
Mamas, TRUST ME. I know how positively exasperating raising little ones can be. They are enigmatic, patience-trying, eardrum-bursting little creatures sometimes.
But let us treat them with dignity.
Let us remember that even the young ones sense our frustration. Let us speak of them in positive, life-giving, dignifying terms when their little ears are near.
Let's speak life to, and about, our children.
Because often? What's spoken over us, this we become.
Note: The post you are reading is part of my October series, 31 Lies Modern Moms Believe. Read the rest of the posts in this series here!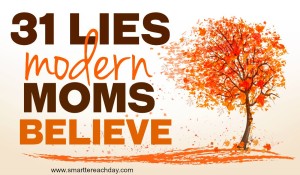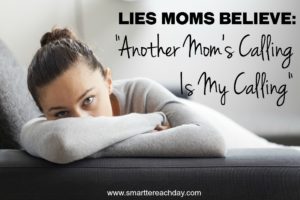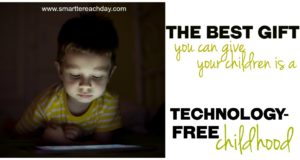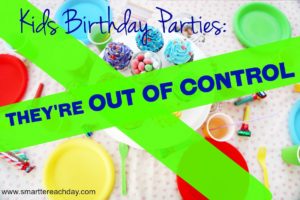 Follow "Smartter" Each Day on Facebook!
Follow "Smartter" Each Day on Twitter!
Follow Jessica on Instagram!