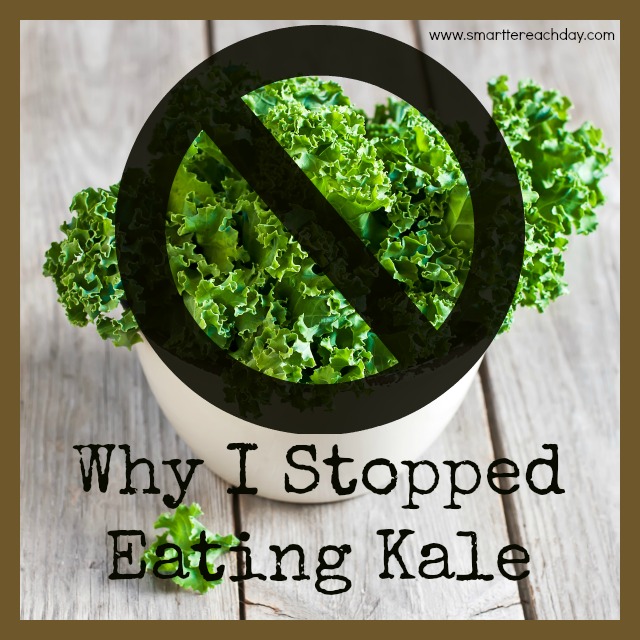 I'm obsessed with elimination diets. Which is weird, because I hate them.
My latest plan was to eliminate every speck of dairy, egg, and nuts while pregnant, just in case it meant my unborn baby wouldn't have food allergies.
That makes perfect sense, right?
With loud weeping, I plunged into a sacrificial third trimester, shedding real tears over all the foods I was missing – pizza, egg salad, scoops of peanut butter, and The Item For Which There Is No Real Substitute: coffee creamer.
It was awful, and I never ceased to remind everyone.
I became that girl. You know, the one at parties, with an obviously-homemade vegan brownie in saran-wrap, peering over a suspiciously-creamy dip, demanding, "Does that have milk in it? I'm not eating dairy…" with a somber, hungry, caloric-deprived look.
After my daughter was born, I kept up the whole no-milk, no-egg, no-nuts craziness (just in case) and added a whole new list, because now I was nursing a little one. I watched her like a hawk, and every uncomfortable flatulence, every extra-large spit-up, every weird diaper…it was an omen. "I'm afraid something I'm eating is bothering her." I said it so many times I think my friends and family were planning an intervention.
But how was it my fault some foods made her gassy/fussy/reflux-y/too drowsy/too awake??
I could see the oasis coming: The Days When I Wasn't Nursing.
Oh, wouldn't it be glorious, I'd tell me husband, and we'd daydream about a Friday-night version of Thanksgiving, where we'd eat as much pizza and beer as we wanted, shoveling in scoops of peanut butter until we passed out on the couch.
I was counting down the days.
And then it came. I had my body back! But wouldn't you know it? I came up with new reasons not to eat things.
My immune system was probably low from all that child-birthing, I realized, so I'd better avoid sugar, in all forms. Then I suddenly remembered (how had I forgotten?) that  physical from ten years ago where my cholesterol was dangerously near the "slightly elevated" stage. So adios burgers and bacon.
Finally, it became crystal-clear that what I had actually been suffering from all my life was a "Candida Overgrowth," and I embarked on a vicious battle against Candida.
Important Note: I do NOT recommend the Candida Diet. Not if you actually need to eat food for energy. I know some super-human beings do this diet, but personally, it was a fate worse than death. No bread, no potatoes, no beans, no sugar, no fruit. I'm 90% sure that laughing and smiling are also frowned upon.
But nevertheless, desperate to achieve my optimal health and happiness, I gave it a good, hard fight.
For six days.
That's when it happened. The moment. I was plopped, listless and nearly unconscious, on the counter bar stools, head in my palms, asking God for wisdom for what in the world to eat, because the only thing I could think of that would be "safe" was roasted organic kale, but the idea of smelling roasted kale on in my house (again) was enough to make me really, actually sick.
But I was so hungry. Please, God, what should I eat?
That's when it hit me. I do have food.

In fact, my pantry, freezer, and refrigerator were bursting with food, but I had created excuses not to eat it all. Then in my mind's eye, I saw others praying for food. You know, others who actually needed food.
I started feeling petty about my self-imposed elimination diets. What is up with all this making-up-excuses-not-to-eat-things?
Maybe everyone is not quite the dramatic dieter that I am. But I do have a suspicion I'm not alone. I mean, you can hardly grab a carton of milk at Target (or bunch of kale) without being bombarded with the proud labels: "gluten-free," "dairy-free," "GMO-free," "sugar-free…"
All the omissions, a badge of honor. It's become an epidemic. And why?
We are becoming a people obsessed with curing our (real or imaginary) life issues, through diet.
Now I am not denying there are people with real food issues. (One of those people is sleeping upstairs, and I have made it my life's work to protect him.)
But for my part, I need to stop with my diets.
Why?
They ultimately won't work. I hate to be the reminder of awful news, but no amount of essential oil or organic coconut oil wards off death for good. At some horrible point, I have to come to terms with the fact. I. Am. Going. To Die.
But there's another thing. "Food guilt" is not "real guilt." Have you ever had "food guilt"? There's something *off* about this. It should not conjure up the same type of guilt in me to eat Chick-fil-a waffle fries (fried in canola! all the carbs!) as to lose my temper with my children. Breaking a self-imposed diet often feels "sinful," but it's just not. The perspective gets skewed.
But the ultimate objection is this. Is curing my ailments, lowering my cholesterol count, perfecting my diet REALLY the ultimate goal I want out of life? Do I want to be the girl known at my funeral for Working Relentlessly To Cure Her I.B.S.?
Of course not. I want my time, energy, and money spent in a way that makes me proud.
So what do we do now? Us with our stomachs that hurt and we don't know why, our little nagging health issues with that allusive, magical cure just one e-cookbook away?
There is an answer. And it's A Prayer. It's the suppertime prayer we'd say when we were little kids, sitting down with plastic cups and summer-day sweatiness to eat our Sloppy Joes. I say this prayer now with my kids, and I'm shocked with the meaning in every sing-song line. (Words in italics are mine.)
Come Lord Jesus, be our guest.
We are not Alone.
Let this food to us be blessed.
Somehow, use this imperfect meal to nourish our imperfect bodies. Feed us.
By your hands we all our fed.
Gratitude – we are so full.
Thank you for our daily bread.
Amen.
Follow "Smartter" Each Day on Facebook!
Follow "Smartter" Each Day on Twitter!
Follow Jessica on Instagram!