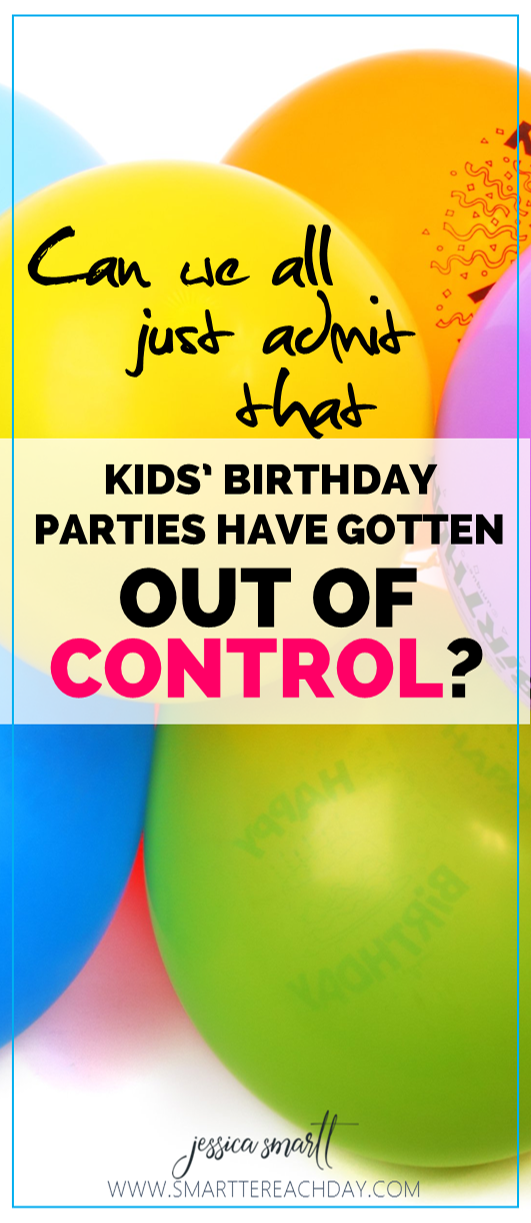 Note: The post you are reading is part of my October series, 31 Lies Modern Moms Believe. Read the rest of the posts in this series here!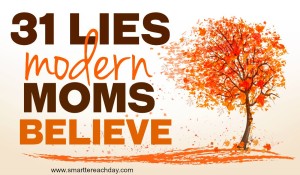 Lie #7: If I Don't Throw An Elaborate Birthday Party For My Kids, I'm A Huge Failure
Part of the reason I chose the "31 Lies" concept for my series this year is because I think it's good to point out how our culture has gone totally bananas in one way or another, without even realizing it!
That silly old story about how you can boil a frog in a pot, because he doesn't notice the water changing…So cliche, but so true! It's helpful to take a proverbial "step back" and look at things. Then  often you realize, Woah. The way we do things in America is coo-coo for cocoa puffs. 
Take children's birthday parties, for example.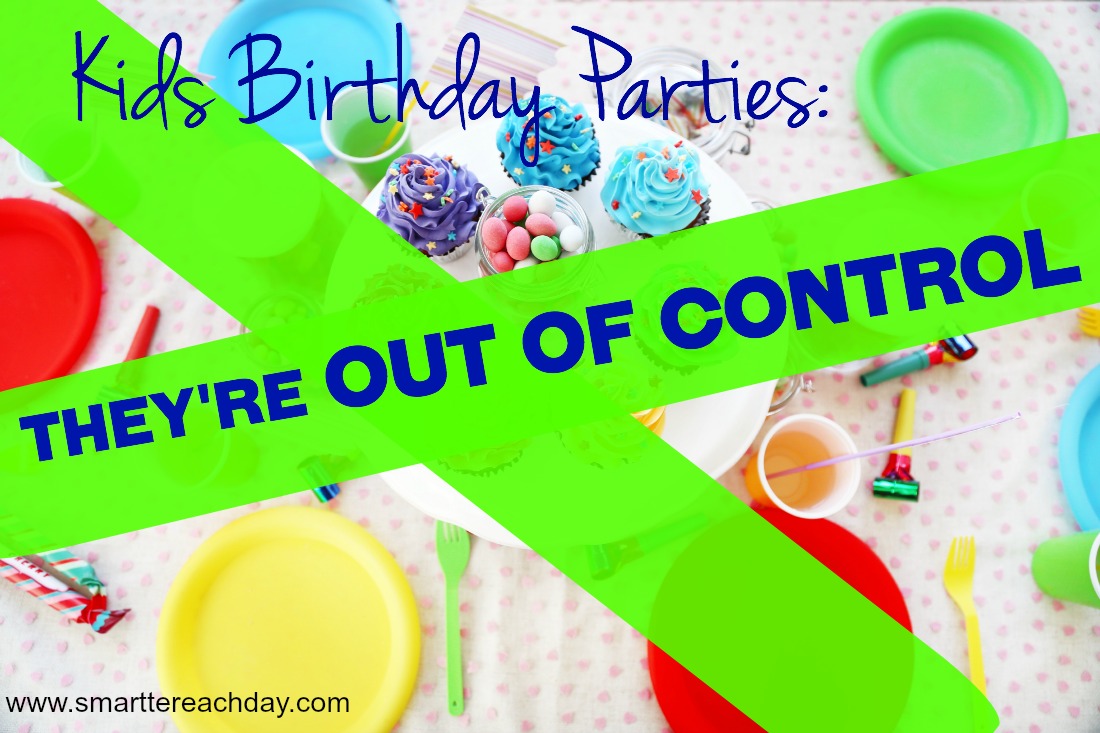 To plan for this post, I hopped over to Pinterest (where every upstanding mom does her birthday research, of course), and I simply typed "kids birthday party" in the search bar.
OHMYGOODNESS.
My heart rate is still descending.
In a mere 23 seconds of scrolling, I saw the following:
marshmallows decorated like tutus
cardboard boxes transformed into life-sized go-karts
some sort of system to fill YOUR CHILD'S ENTIRE ROOM with helium balloons (I guess as a morning surprise? My kids would be scared out of their minds.)
32 cupcakes, in seven varying shades of green to form the "very hungry caterpillar"
a technique to turn a watermelon into a monstrous dinosaur (that was, quite honestly, terrifying)
While you're letting that all sink in, I'd like to share some memories from a few of my birthdays:
I asked Mom to make chicken casserole for dinner. (Some things never change…throw bread crumbs and cheese on anything, and I'll eat it.)
I went to a mall with my cousin and got a new pink sweater.
I went to dinner to a fancy restaurant with JUST my mom and dad when I was twelve. (And they gave me a "True Love Waits Ring," which is kind of cheesy…but also cute, right?)
I always had jello cake. I don't even want to know what Food Babe has to say about Jello Cakes, but they sure were delicious. Had 'em every year.
And that about covers most of the highlights.
Oh, but I left out a few crucial facts:
I loved every birthday I had.
My parents were wonderful parents.
I have wonderful memories from growing up.
Strangely absent from my birthday parties were: any sort of theme, large groups of random friends (we mostly just had family), snacks in any shape other than the Normal Shape in which that snack is typically eaten, or even games. (It was weird. We just sort of…played. Odd, I know.)
It was just kind of…a get-together. With normal food. And 1-2 presents, always carefully thought out.
Can I confess something to you?
When one of my children's parties are coming up…I start to dread it. It's a date on the calendar that looms at me.
What's the theme? What food will you make? What games? Should you send home prizes? How in the world will you make a cute cake, when you have never, actually EVER made a cute cake, but obviously you have to, because that's what moms do??!
(Etc. etc.)
And y'all, there's something about that that's a crying shame.
MY CHILD IS A YEAR OLDER.
I HAVE BEEN GIVEN THIS BEAUTIFUL GIFT OF A CHILD TO CELEBRATE. To love, to treasure, to thank the Lord above for every nook and cranny of their delicious little personalities. And, to tell them that they are loved. Call me crazy, but isn't that, after all, what birthdays are for?
Now you listen.
If you are creative, and speak "party" as your love language, do not take this as judgment. Some people love throwing parties. They are gifted at carving Elsa and Anna into the sides of cantaloupes. Like my sister-in-law, who really should quit her day job and become a party planner. (Yes, Helen, I'm talking to you.)
If this is your thing, and you enjoy it, then don't take this as a personal affront.
I do think, however, that it is high time around here to ask ourselves a few brief questions before, you know, Pinterest-ing our top 10 theme ideas. Questions like:
WHY am I doing what I'm doing? What would my CHILD really enjoy?
What am I thankful for about this child?
What's my child's personality, and what kind of day would make him/her feel loved?
How do I want to ENJOY this day, celebrating the gift that is this child?
And I just want to make a statement, here in my little corner of the Blogosphere.
If you "just" have a normal dinner, and a plain old cake, a present, and "just" your family at a child's birthday party, this birthday was not a failure. You are not a failure.
Do you hear me? Not a failure.
Show them love. Tell them how thrilled to the moon and back you are they're yours. Make the day a *little* different.
And then, mama?
You've done enough.
Note: The post you are reading is part of my October series, 31 Lies Modern Moms Believe. Read the rest of the posts in this series here!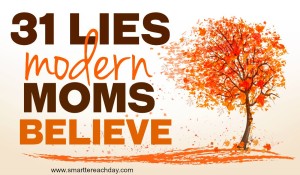 Note: The post you are reading is part of my October series, 31 Lies Modern Moms Believe. Read the rest of the posts in this series here!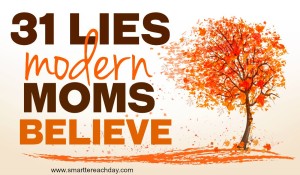 Follow "Smartter" Each Day on Facebook!
Follow "Smartter" Each Day on Twitter!
Follow Jessica on Instagram!