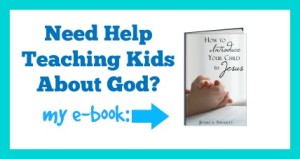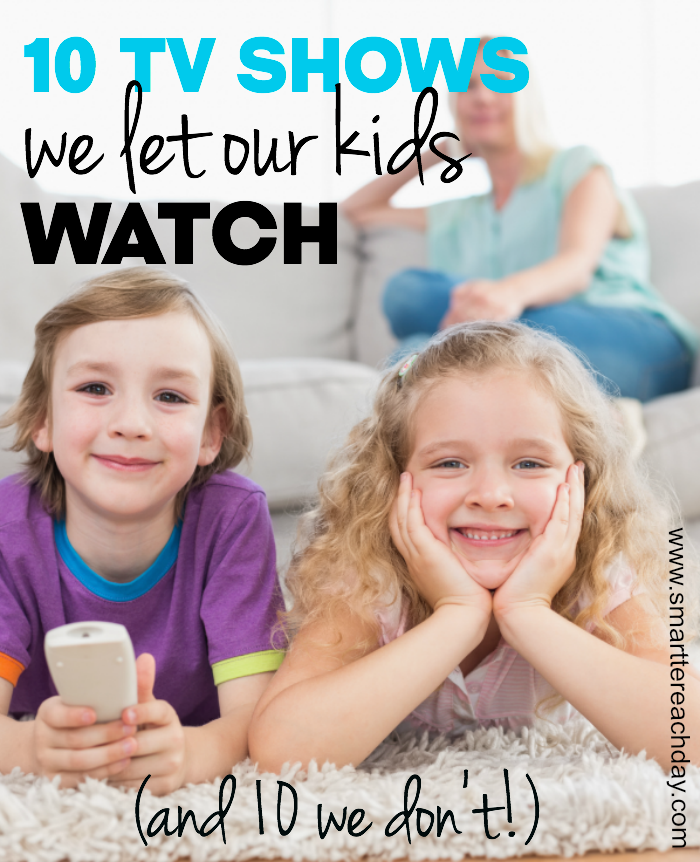 At first I was all, "Oh, my kids will neeeeever watch TV." If you are a mom who said that…and then did it…way to go.
For my part, I no longer see media as all bad for my kids. I think it can be good. Here's why:
Sometimes my kids are sick, and they can rest, let their bodies recover, and learn something in the process.
Good TV shows and movies can teach them things – about faith, about nature and science, and about character.
But here's a HUGE lesson I learned.
You can't trust TV to decide if a show is good for your kids! I'm sure you know this, or suspect it, or you wouldn't be reading this post. I guess I was naive, but I had no idea that "kids" shows could have so much innuendo, political bias, or grown-up talk that I would prefer my kids not hear.
*Note 1: You're the parent. Use your best judgment. You might disagree with my opinions! I've found a good rule for us is that I never let my kids watch something new without me watching unless I have seen it before, or know it to be safe. Then at least I'm in the room when they start screaming from some random scary creature.
*Note 2: these aren't the ONLY shows our kids watch. Just a few suggestions!
Rescue Bots
How we watch it – Netflix has several seasons, or you can order a season via Amazon (click on picture above).
Why I like it: This is more of a *boy* show. The characters are brave. The dad is portrayed positively. They are superheros who choose to save people whether they deserve it or not, no matter how dangerous.
Reservations: Some of the episodes have a scary scene or two.

Boz the Green Bear
How we watch it – We own all of the movies (there are four or five). You can purchase on Amazon (click on the above picture). They each have 3 episodes of about twenty minutes.
Why I like it – It is overtly Christian, but not annoyingly so, if that makes sense. The kids love it and are very entertained by it, and it has positive themes of being kind, God made us and loves us, etc. Added plus, the kids speak nicely to each other. I hate shows where the kids are annoying and naughty. What parent wants to watch that??
Wild Kratts
How we watch it – Netflix, or you can order DVDs such as pictured above.
Why I like it – I HIGHLY recommend Wild Kratts, about wild animals. My boys love this show. At first I thought it was a cop-out, and that the beginning part was good (where you see real animals) but then the animated part was weak. Not true! The animated portion, which has a story, is packed with animal facts that kids learn without even realizing!
Reservations – there are some scary characters. My son's friend is very sensitive, and he was scared by the bad guys in this show. My kids aren't too bothered. But proceed with caution if you have a child easily scared. Also, it's not Creationistic. It doesn't overtly teach evolution, but there's a strong theme of "Mother Earth" that I just wish could be attributed to God!
Robin Hood
How we watch it – Netflix or DVD
Why I like it – What a great movie! Robin Hood is so brave, and so kind. The kids love all the characters, and learn morals like caring for others and courage.
Reservations – none.
Jungle Book
How we watch it – DVD
Why I like it – I was honestly surprised at how hard it was to find a Disney classic that kids weren't afraid of, or disinterested in. This one passed with flying colors. They were totally engaged, laughing til they cried, and not seeming to be too afraid by the more dramatic scenes.
Reservations – none.
Mr. Rodger's Neighborhood
How we watch it – I am so bummed that it is not a regular on PBS anymore! It's not even on Netflix. *Updated! It IS on netflix!! It's periodically on TV, but you can also purchase the episodes via Amazon (click above picture). I love these so much that I think it's honestly worth it!
Why I like it – Mr. Rogers is so perfect for little kids. There is no substitute. (Not even Daniel Tiger!) He teaches real lessons in such a kind, entertaining way. I can't imagine my kids not watching this!
Reservations – none.
Mighty Machines
How: Netflix, or you can purchase DVDs for very reasonable prices on Amazon.
Why I like it: This is such a cool show! It's a little older (you may have watched it as a kid!). I was so glad that Netflix carries it. It shows how all these amazing machines work. The kids learn so much and love it!
Reservations: None.
Blue's Clues
How we watch it – DVR or Netflix
Why I like it – I like the learning aspect of it. I like how the kids have to put the facts together to figure something out.
Reservations – This is best for younger children. My son at almost five is pretty beyond it.
(select) Veggie Tales
How we watch it – the DVDs.
Why I like it – Some of the episodes are great – entertaining, and teach excellent stories or morals. I've listed above the ones that I think are best for little ones.
Reservations – You have to be careful. Many of the episodes are just better suited for much older kids, like elementary or even junior high. Only a few of these really engaged my little kids. Either they were a little scared because it was intense, or they just weren't interested.
The wonderful Adventures of Winnie the Pooh
How we watch it – the DVD or Netflix
Why I like it – So, so cute. I was surprised that my kids loved it so much, because if you've ever watched or read the Classic Pooh, the language is very advanced! Pooh has such a use of language! I thought they wouldn't "get it" but they love it. It teaches them some words they didn't know, plus it's just an awesome movie. So cute.
Reservations – none.
Curious George, television version (not the movie)
How we watch it – PBS or Netflix
Why I like it – I like the science aspect. I especially like the DVD featured above. After each episode there is a "science application" where kids do an experiment relating to George's adventures. My son has learned a lot from these!
Reservations – Sometimes George is kind of naughty! And he always gets away with it! Annoying!
Here are the ones that didn't make the cut.
Curious which ones I don't let my kids watch? Here they are.
Word Girl – This show is on PBS. "Word Girl" is kind of mean and not a likable character. I don't like the way the characters relate to each other. It's just not pleasant to watch. I'd prefer my kids listen to more upbeat interactions on TV. They're naughty enough on their own! ha!
The Electric Company – This show confuses me. In some ways, it seems geared towards younger children, learning words and language, much of it seems more mature. Dancing, teenagers hanging out and making jokes, etc. I just don't think it works.
Bob the Builder (with one exception, which is the DVD longer episodes called "Bob the Builder on site." These are awesome, because they show actual machines working.) However, the TV show is a massive failure, in my opinion. Here's what I don't like:
Bob is portrayed as simple-minded, forgetful, and bumbling, and if he wants anything done, he needs his female assistant to do it right. I am not saying women are not capable. But I want my sons (and my daughter) to see examples of strong male figures.
The only person more stupid than Bob is his dad. Bob thinks his dad is annoying, and his dad always messes something up.
So many missed opportunities. Those awesome trucks! Yet so many episodes are about something dumb, like Bob breaking his palm pilot.
Disney Classics that are a little scary. (Note: These are movies my kids didn't seem to like at their current ages. I understand that some little kids may not be fazed by these movies. Listing them for reference in case anyone's curious what my kids did not like: Rescuers Down Under, 101 Dalmatians, Hunchback of Notre Dame, Sleeping Beauty, Cinderella, Lion King – some parts)
Caillou – Caullou…Oh, the whining! My son starts talking like him if he watches it too much, and I can't stand it!
Max and Ruby – There isn't anything "wrong" with Max and Ruby. I just think there is nothing redeeming about it. It's pointless. There are much better choices.
Arthur – What I don't like about "Arthur" is that it's a little too real. He argues with his sister in a really annoying way, and often has conflict with teachers, friends, etc., that I think is just unnecessary. It isn't a show that gives you a happy feeling to watch it. It kind of stresses me out. My kids don't really love it either.
What shows do your kids love? Did I nix one of your family's favorites? Love to hear your comments!
Hey! Check out what's up so far in my October post series: 31 Lies Modern Moms Believe!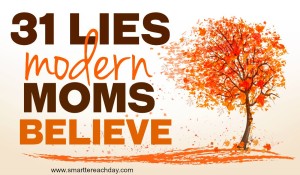 Follow "Smartter" Each Day on Facebook!
Follow "Smartter" Each Day on Twitter!
Follow Jessica on Instagram!