to subscribe to "Smartter" Each Day, use the form below: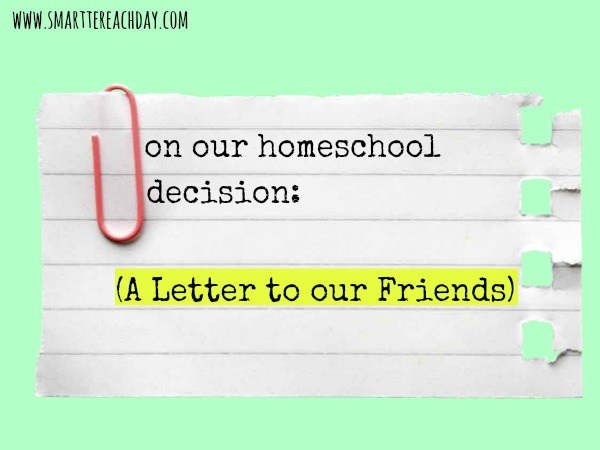 In about seven months, a million little five-year-olds will zip their backpacks, kiss their mommies, and go to school, real school, for the first time.
My son won't be one of them.

Truth be told, I'm embarrassed about it. I feel like I know what you're thinking. You think I'm weird, and unnaturally attached, and a glutton for some sort of parental punishment.
I want to say, No!! My kids will be social! And I'm not weird! I'm wearing skinny jeans right this second, for the love! 
But instead attempting to prove our family's coolness (a vain attempt, I'm afraid), I've put my thoughts in a letter. To you.
To you who aren't homeschooling. To you family, and friends, and stumbled-upon-here readers.
It's a *truce* sort-of-letter. A maybe-we're-more-alike-than-we-think letter. I just turned 32 this year…maybe in my old age I'm softening and getting more liberal, and I just want us all to get along. Or something.
In the interest of all of us understanding one another, I want to start by telling you the story of how I got here.
The first time I seriously considered homeschooling, I was sitting in my living room, about five months pregnant with Sam, my first. I was reading this book, a homeschooling manifesto of sorts.
Y'all, it was beautiful, how she describes their homeschooling life. How they dig up gardens in the backyard, and travel to the Grand Canyon, and take casseroles to sick people, and go visit museums and grandparents and hiking trails.
I guess I got a little caught up in it all, because I was nearly in tears and halfway through a passionate oral presentation of the first chapter when my husband begged me to please, please, could we birth this child first? Before we decide?
Those husbands. So practical.
It wasn't just the book, though.
I was a teacher for five years. I had plenty of time to slowly develop my list of things that I didn't like about school.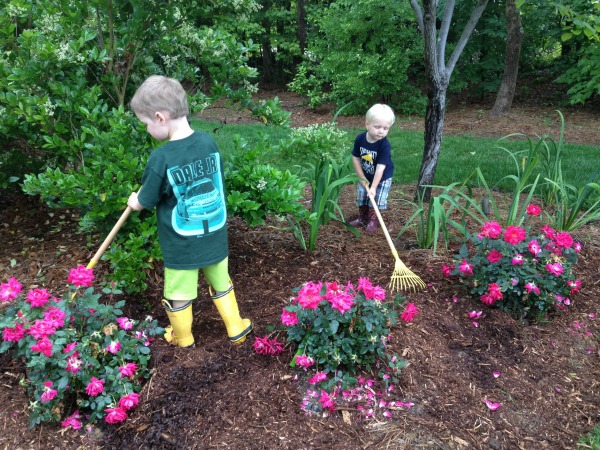 Among them:
Lots of busy-work, wasted time.
Too much sitting in desks, especially for energetic kids.
The growing mentality of "I hate school/I hate learning."
That it was just so long, with hours of homework after.
It wasn't all bad, of course. But I'm just telling you that the allure of homeschooling started from what I saw in the classroom.
I realize I'm not the only person to see these flaws, to want school to be the best that it can be.
Lots of moms and dads are working to change these things… Some of them are creating new curricula, or starting charter schools, or doing their darndest to make their kids love life, jam-packing all kinds of learning into after-school and summer hours.
I know you're doing this. I see you, all of you.
And I am, too, see. I'm fighting this little fight too, in my own corner. Yet somehow, it doesn't seem as noble, does it? To only improve education for my family?
So I guess now I'll tell you about Sam, the kindergartener for next year.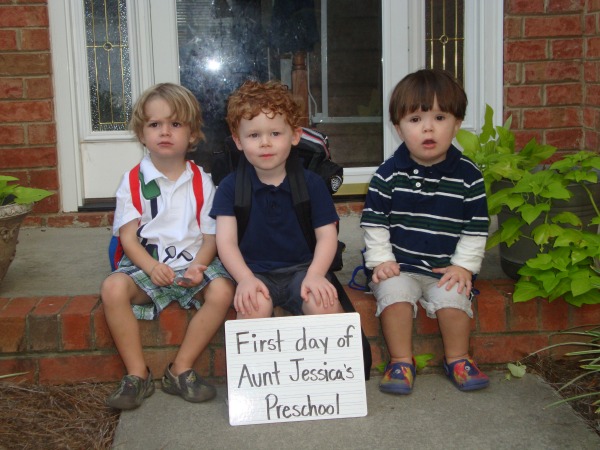 Many of you know Sam's story – he has life-threatening allergies to milk, egg, and peanuts.
What this means in practical terms is that quite frequently he breaks out in hives on his hands or face. I examine him, looking for signs of difficulty breathing, or swelling, or coughing. Then I rinse off the area, sometimes a shower, and apply a cortisone cream. He's usually back to normal after that.
This happens a few times a week. (Not mentioning all of the label-reading, table-scrubbing, and hand-washing in between.)
Well, the other day I was relaying one of these "daily hives events" to my husband when I got really fired up.
Honey, this is it.
It's official. We're homeschooling. How is some teacher, with 20 kids, going to notice Sam's rashes??? How's she going to wipe him down safely? How's she going to know he's coughing because of asthma or not? No teacher could handle this. I hardly can!
Honey, we're crazy for delaying this decision. Let's just say we're homeschooling next year and be done with it.
Normally I get all excited and Todd calms me down, but this time, he agreed. He totally agreed.
Why am I telling you this story? One random kid with an allergy doesn't prove anything about homeschooling, does it?
Not exactly, but sort of.
See, what I've realized – about me and all of us – is that there's more to the story. I resent being written off (perhaps in my mind, but still) as some sort of crazy homeschool hermit, because we have our own reasons – good ones – for making this decision.
And I've realized the same about you.
There's more to your story, probably. How you need help with that little one, how this school is a good one, how she needs friends, and on and on.
So let this be our truce:

Give me the benefit of the doubt, and I will, you. Passionate as I am, I still struggle over this decision, worry how I can do it, hope it's the right thing.
Ask me about our school year, and tell me about yours. Ask me what I hate about homeschool, ask me what's been so wonderful. Tell me how scared you are to send your little one off in a bus full of strangers, and then tell me about how she's already reading, and loves it. I want to hear about your school, and I want to tell you about ours, too.
Pray for my child. Pray he makes friends. Pray he doesn't think he's the center of the universe, and that somehow one scatterbrained teacher can direct his learning where it needs to go. I'll pray for yours, too. That she's safe, that he makes great friends, that his teachers see when he's struggling, and can help.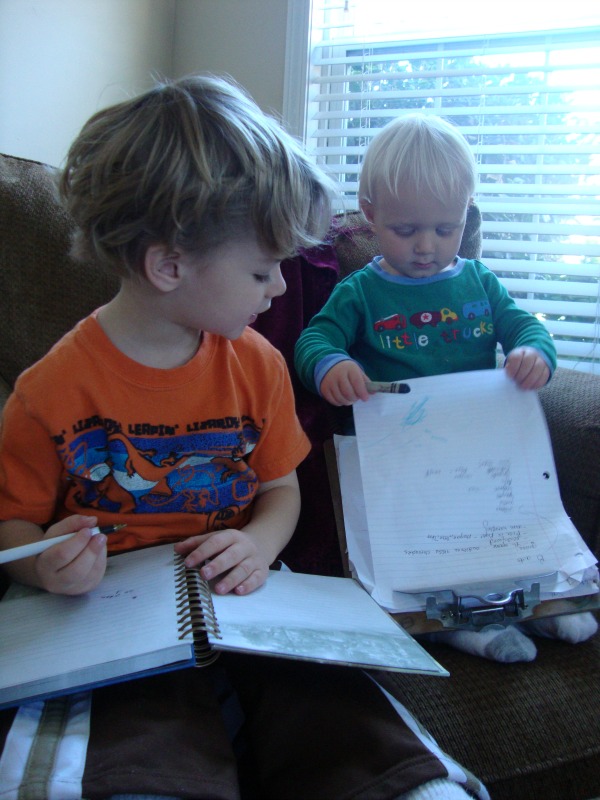 If you have children, what factors led you to your education decision for your child? Would you ever consider homeschooling?
to subscribe to "Smartter" Each Day, use the form below:
Follow "Smartter" Each Day on Facebook!
Follow "Smartter" Each Day on Twitter!
Follow Jessica on Instagram!