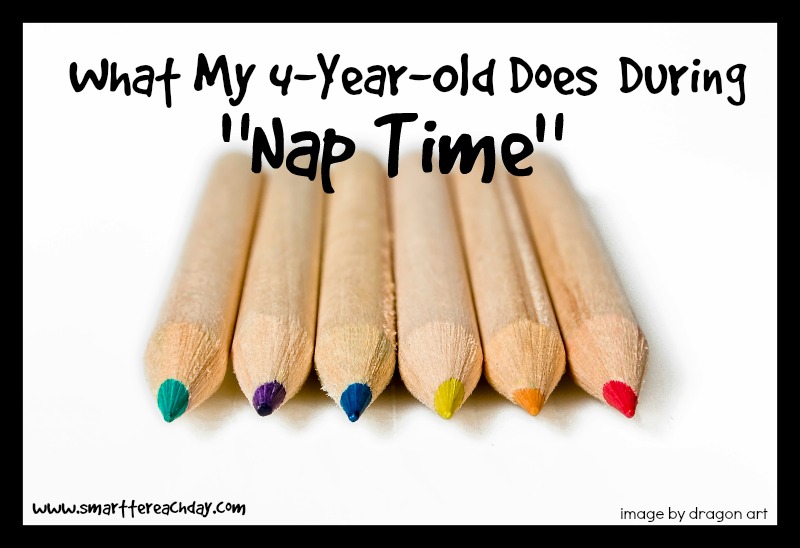 No, my 4-year-old doesn't nap (sleep) anymore.
But he takes a rest everyday!
Instituting (and keeping) "rest time" for my older son was one of the best decisions we've made as parents. Maybe that's a little dramatic…but maybe not?
Why so great?
It's been good for him.
It's been good for me (and my husband).
So here's what my son does:
"Makes Things" – He makes something creative every day. He has access to: scissors, all kinds of tape, supplies (cardboard boxes, paper towel rolls, etc), construction paper, and markers. With these, he comes up with all kinds of creations! Remote controls, bow-and-arrow, giraffe masks…It's so fun to see what his little mind invents. Of course, we made sure he had a clearly marked spot for supplies, trash, and recycle. He has to clean up the mess before he can come down and have snack.
Books on tape (DVDs, actually). This has been huge for us! We started out with music, like Cedarmont Kids. Then he listened to Mike Mulligan and his Steam Shovel. From there, we listened to smaller books with CDs, such as Charlie the Ranch Dog. and a few others that were book/CD combos his Nana gave him. Now, he loves select Adventures in Odyssey CDs, and is obsessed with The Boxcar Children! He is always listening to something, even while he's doing projects.
How does he listen to these?
We bought an inexpensive CD player (similar to this Portable CD player) and he quickly learned how to operate it. It's not a "kids" CD player, because some of those just didn't seem very reliable. Since it's cheap, it's an okay "toy."
Another thing he's loved is Snap Circuits Jr. They are for age 4+. (I think the box says "age six +.") He did them for a while with us, and then was able to "play" with them on his own. These are an amazing gift for kids who like figuring things out/electrical/etc. A must-have!
LEGOS and blocks of various sizes. He doesn't do these often outside his nap, so they're still "fun" and special.
Library Books, and a bookshelf full of animal magazines and books we don't read regularly. So they're new, ya know? (See my list of 20 great library books for boys.)
Clubhouse Magazine. This only comes once a month, but we get a few good days out of it 🙂
Melissa & Doug Habitats Reusable Sticker Pad – This thing is also great for church and car trips.
Busy Bags (See my Pinterest Board on Busy Bags for kids)
What he DOES NOT do during his rest:
eat (I'm scared he will choke) LOL
TV/movies (We do watch TV – see my post on shows we watch, but rest time is different)
Leap Pad, electronics, etc. (Again, not against it, just not how we use rest time.)
Check out my new e-book!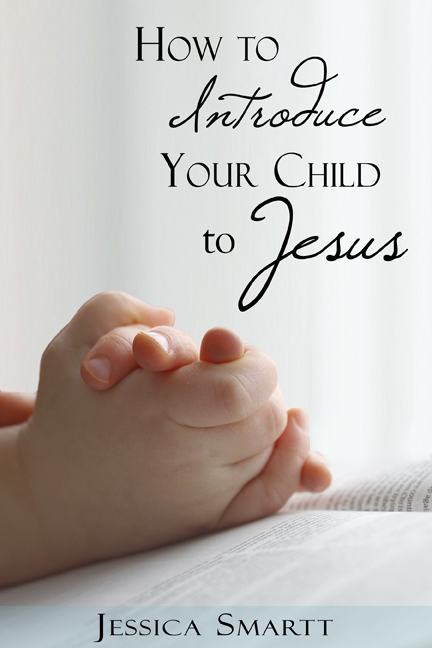 Follow "Smartter" Each Day on Facebook!
Follow "Smartter" Each Day on Twitter!
Follow Jessica on Instagram!