Chalk this one up to "things I only understood after being a parent" but recently I discovered ONCE AND FOR ALL the #1 thing that moms want most.
It's not "me time." It's not home help, or date nights or a homemade dinner, or a good support system. Not even sleep or food or health or energy. Moms could go without all those things. And it would be hard, but there's ONE THING we'd rather have.
Our children's needs met.
Recently I was rocking a sick child, or feeding a sleepy one her bottle, or filling up ice waters for parched little throats – when it hit me:
The neediest of the neediest are the mommies who can't care for their babies. It must be THE WORST thing to see your child hungry, or thirsty, or cold, or sick – AND NOT BE ABLE TO DO A DARN THING.
And and it was crystal clear – this is where I want my money sent – to help moms help their little ones.
This month Huggies is offering a chance to send $2000 to do just that.
From April 20th until June 25th, Huggies Snug and Dry ULTRA diapers will be accepting all selfies of you and your baby with the hashtag #UltraHug, and featuring them in a collage on the campaign landing page. On July 6th, voting will begin to narrow down the 20 finalists to 10 winners who will win a $2,000 grant from Huggies for their nominated community initiative.
I'm nominating Project 658 in our community. To the lonely refugees, the homeless, the displaced, and forgotten and neediest in the city, they provide food, job training, counseling, clothing, and hope. I love Project 658, because they care for the forgotten ones.
I'd love to see my #UltraHug selfie with Ellie win, so I could gift $2000 to Project 658 – to see lonely and needy families restored and given hope.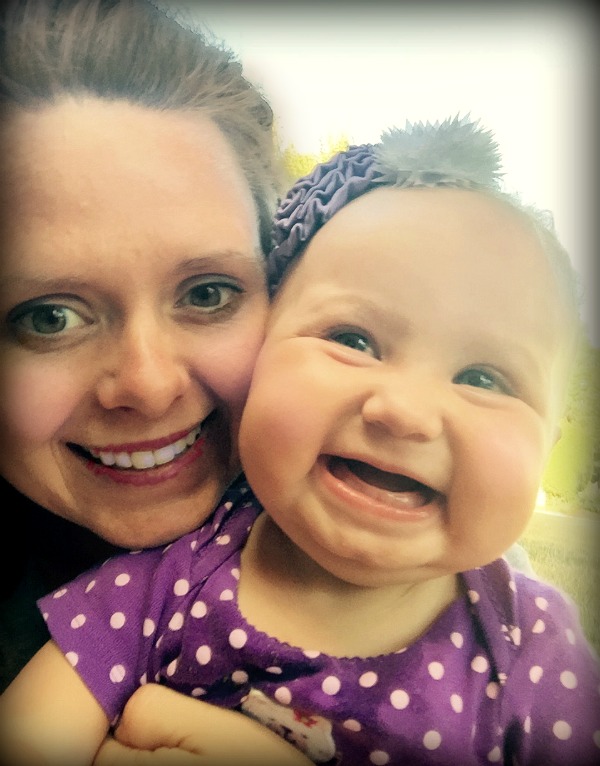 And guess what – you can upload your own selfie and choose your own community project!
I'm so glad Huggies is running this awesome campaign – plus, it's no secret that I love Huggies Snug and Dry ULTRA diapers anyway! Honestly they are my diaper of choice for my Ellie. They're comfortable, they lock away wetness with minimal leaks, last up to 12 hours, plus they're stinkin' adorable. Huggies Snug and Dry ULTRA diapers only available at Walmart.
I encourage you to visit the contest, upload one maybe, and check out all the selfies (but seriously, Ellie is one of the cutest, right?) 🙂
Thanks to Huggies for sponsoring this post, and inspiring me to try Huggies Snug and Dry ULTRA diapers!
Follow "Smartter" Each Day on Facebook!
Follow "Smartter" Each Day on Twitter!
Follow Jessica on Instagram!