Readers: This week I'm sharing with you a handful of products I've tried and enjoyed. I've been wanting to try this one for a while…and here's my review. 🙂
A few weeks ago I got a coupon in the mail to try the healthy home delivery meal service Hello Fresh for a discount. I put it where I put all the good coupons…in the black box of Nowhere Land where things go to rot, die and expire.
Fortunately, last week I got the chance to try Hello Fresh and share it with my readers! I've never tried a healthy home delivery meal service, so I was anxious to try it.
My first meal was Korean-Style Beef Stir Fry.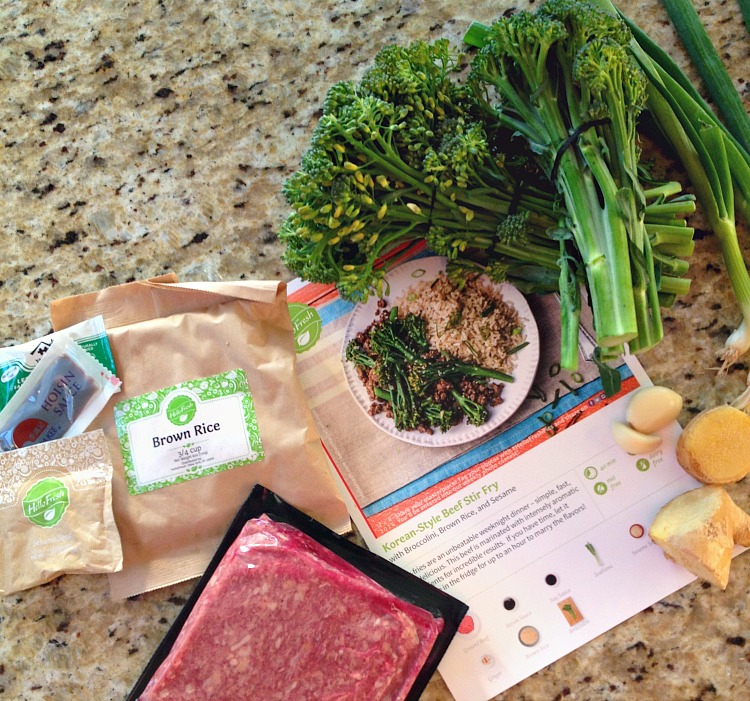 I LOVED all the ingredients, measured, bought, and right in front of me. I realized how long it had been since cooking dinner felt relaxing and a little fun! I definitely learned a few things making this dish, too.
I was surprised at the hefty portion sizes included in the meals. So for my next Hello Fresh meal, we shared it with my sister and brother-in-law. (We sampled the "Family" portion box, and it was a perfect amount for four people.)
This time we tried Chicken Parmigiana Salad.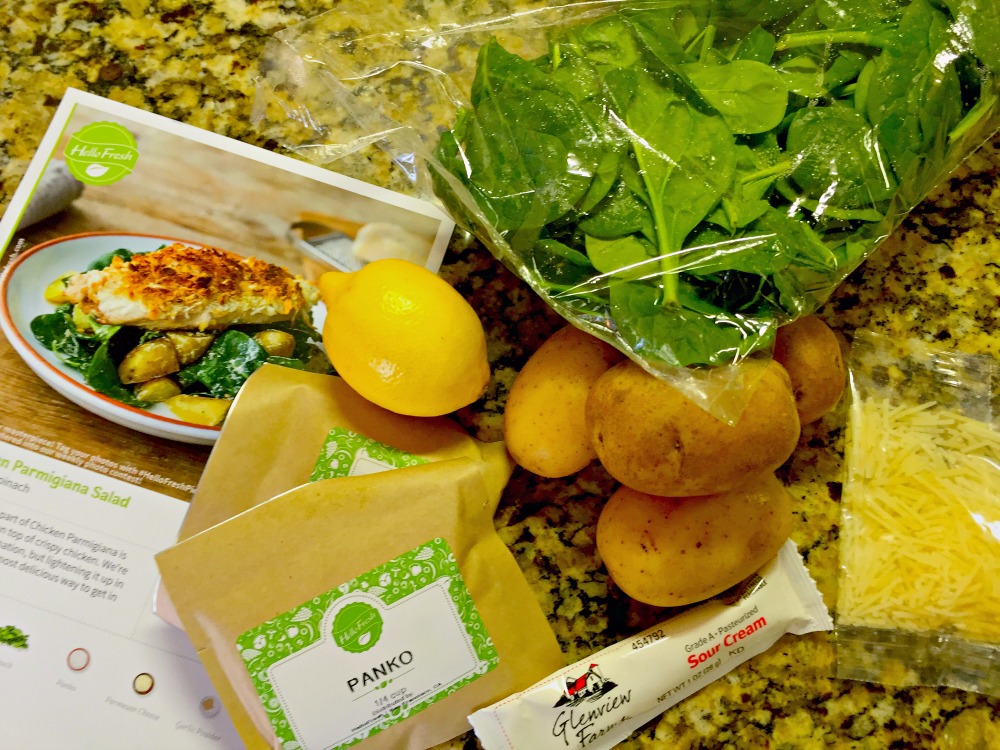 I LOVED their healthy take on chicken parmigiana. It retained the cheesy, crispy flavors you'd want in a chicken parm dish – but it was healthier and lighter by a one-sided coating (easy and brilliant!) and resting on a dressed roasted potatoes/spinach salad.
I'm telling you. It was delicious. If I'd have ordered it at a restaurant I would have been thrilled.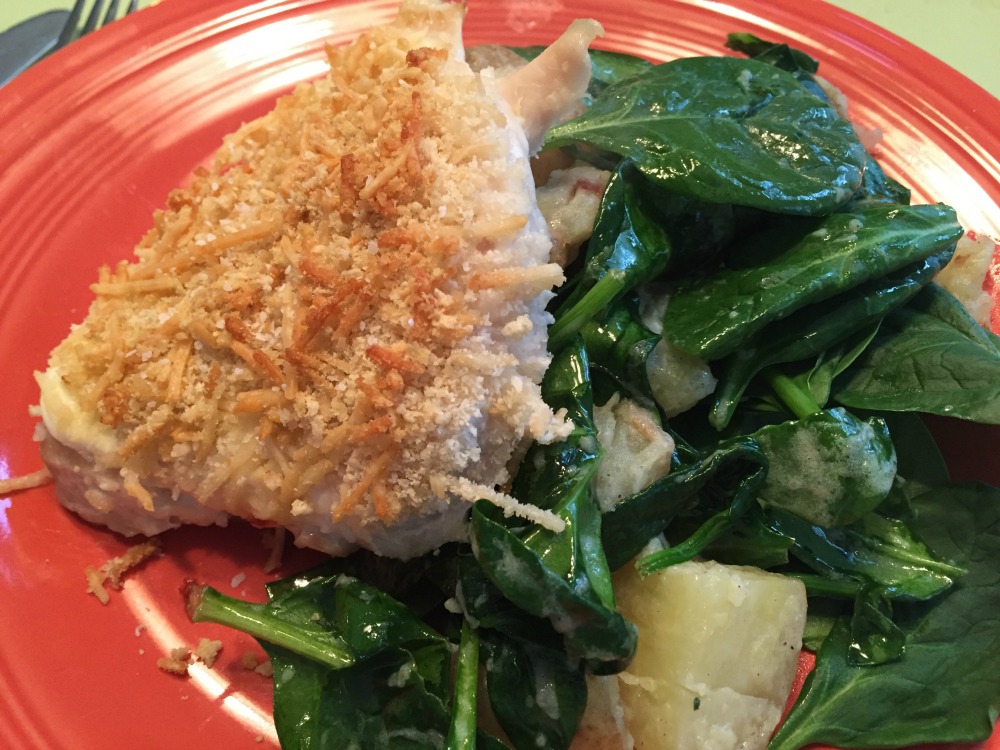 The last meal I made was a Jamie Oliver Mega-Mushroom Lentil Curry dish. I will be straight up with you…I put off making this one because I was skeptical. But it was amazingly delicious and satisfying!
Here's what I loved about the Hello Fresh experience:
Making things I would have never made. (See above reference to mushroom curry. LOL.)
Trying cooking techniques I don't usually try. I feel like I have 3-5 new "tricks up my sleeve" of techniques or flavor combos.
HAVING ALL THE INGREDIENTS IN FRONT OF YOU!!! Yes! It was so easy, even a sleep-deprived mom could do it.
The cooking experience. My sister and I had fun cooking together. It was a fun double-date! (Well, as fun as a date can be when your kids are running around outside like wild banshees! 😉 I would totally recommend this for a fun date or group activity. It really did making cooking more fun!
Healthy meals. I consider myself a fairly healthy chef. But these meals were packed with healthy, fresh, nutrient-dense foods. I loved that the chicken was antibiotic-free, and they often source from local suppliers! Love that!
If you're interested in trying Hello Fresh, check out what's on this week's menu. Anything look good? I have an exclusive $35 discount code for my readers – use the code "DAILY35" for your discount!
Have you ever tried Hello Fresh? What'd you think?
Follow "Smartter" Each Day on Facebook!
Follow "Smartter" Each Day on Twitter!
Follow Jessica on Instagram!