When I was a middle-school teacher, sometimes I'd have to walk through the room of the high school Pottery Class. I don't consider myself an artsy person, but the whole class was intriguing to me. The hum of the pottery wheels, hands rolling clay…I always kind of wanted to plop down and spin some art myself. 🙂
When I got the chance to review Pottery Cool spinning wheel with my kids, I jumped at the chance, because I knew my boys would love it.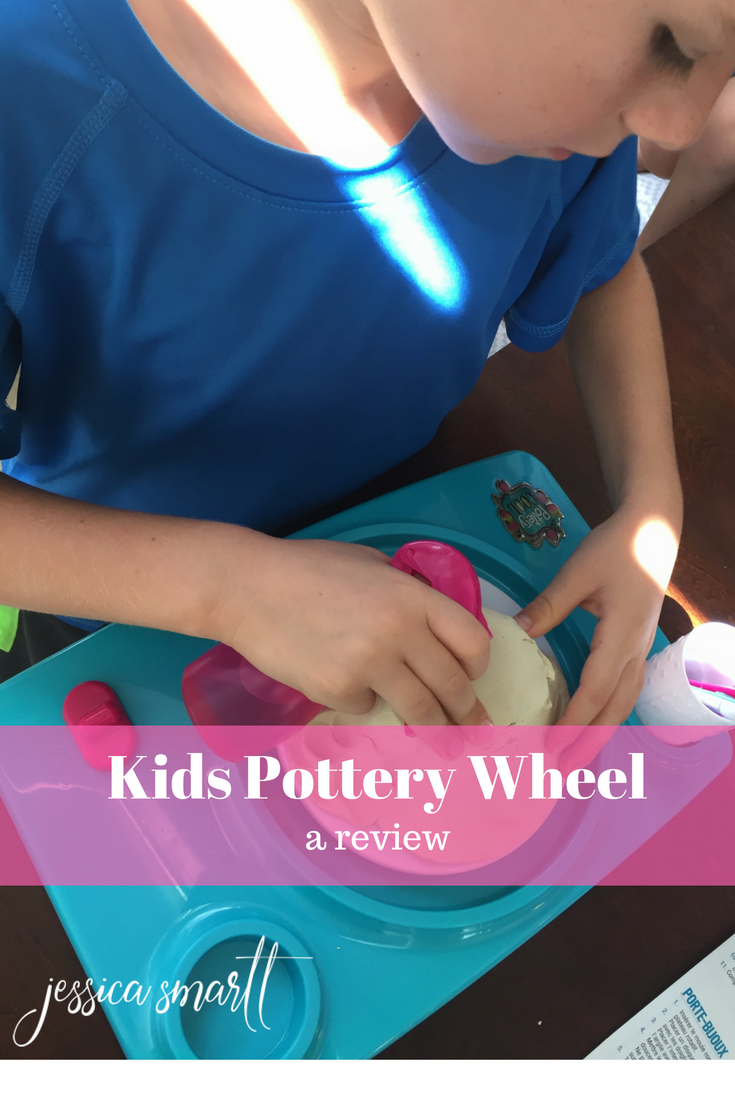 I was not wrong!
We have done clay work before, but it has been very organic – they pound the clay, roll it out, use knives and hands to mold it.
Pottery Cool is an actual spinning pottery wheel, just for kids. It's battery-operated, and sits on a table.
When I told my husband we were spinning pottery, he said, "In the house??? Was it a huge mess??" Yes, when you think of a pottery wheel, you might picture clay flinging around the room and artists elbows-up in clay, but that's not quite how Pottery Cool works, thankfully!
It is definitely a wheel and does spin (just one on/off button keeps a constant spin – no pedal!). The product works on a smaller scale than a traditional pottery wheel. The pieces come easily apart for cleaning – I just stuck it under the sink (avoiding the back side with the batteries) and it looked good as new.
My husband was relieved to know there was not pottery slung all over the kitchen cabinets. 🙂
The Pottery Cool kit comes with four clay discs, and you can purchase more separately. One of the coolest parts about the Pottery Cool kit is the instructions for different projects you can make. A monkey, a smart-phone speaker holder, a jewelry holder, a turtle… My youngest chose a cupcake pencil holder, and my oldest just wanted to make a plain old bowl!
The instructions are clear and easy to understand. If you need even more instructions, there are YouTube videos to watch. After spinning the pottery on one of the two included "cores and sleeves" (for different shaped projects), you can then add design elements (poking holes, shaping a lid, that kind of thing.) Then you let it dry, and finish with paints (included).
The kids were so proud of their little creations and wanted to show them to alllll the grandparents, etc. 🙂 Hint, hint, some of these would be fun Christmas gifts! You can purchase Pottery Cool at Walmart.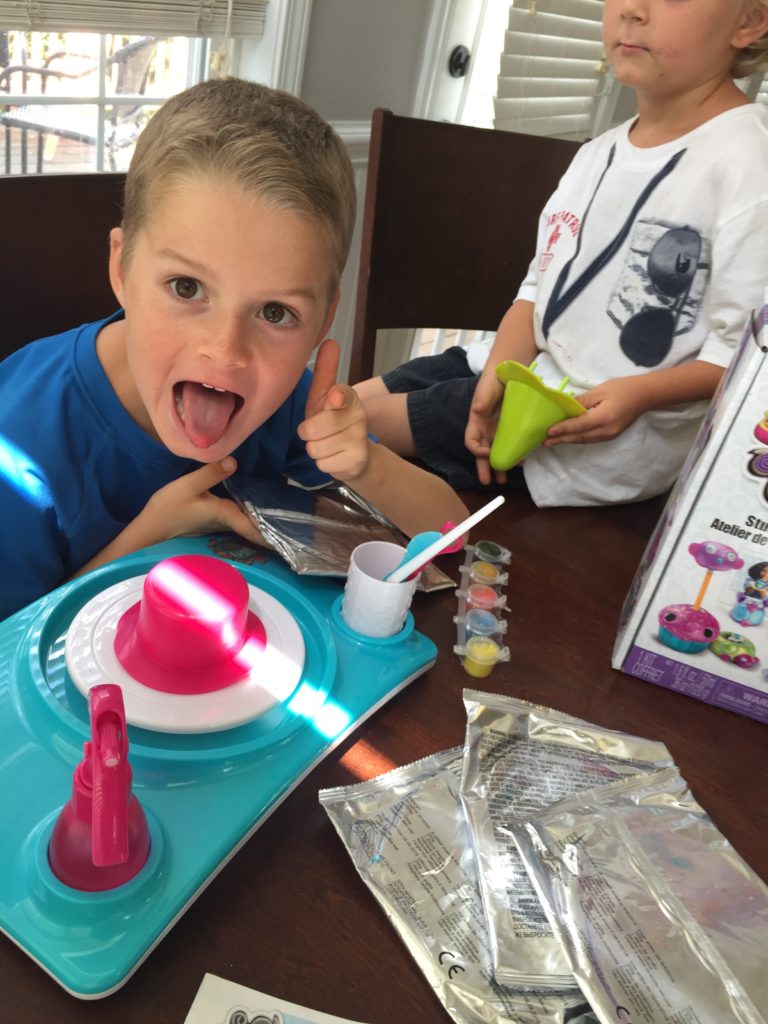 Have you ever spun pottery?
I was selected for this opportunity as a member of CLEVER and the content and opinions expressed here are all my own.
Follow "Smartter" Each Day on Facebook!
Follow "Smartter" Each Day on Twitter!
Follow Jessica on Instagram!