*Disclosure: This post contains affiliate links.
I am sooooo excited about this cookbook. In the last three days, I've told about eight people about it, and they all want to buy it. And I'm actually horrible at selling anything.
At first I thought about postponing this post until after Christmas. After all, people have a lot on their minds right now, and lots going on. Do they really need a Crock Pot cookbook right now?
And then I realized…Wait, people have a lot going on right now. This is the PERFECT time for a crock pot cookbook!
See, I've learned something…People around here always eat dinner! It never fails!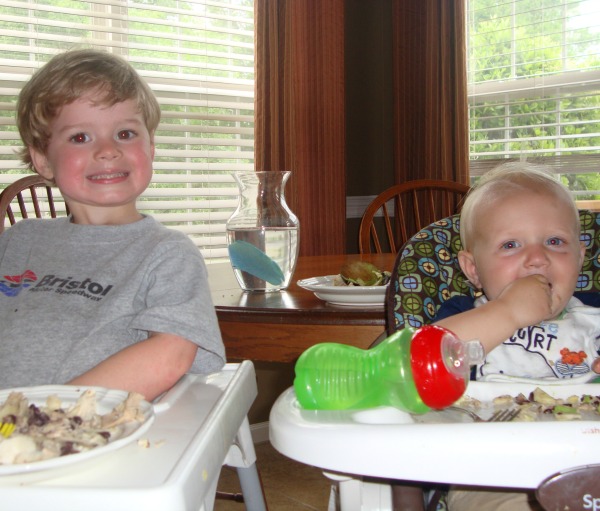 Do you dread making dinner? Do you struggle to think up healthy, normal recipes that taste GOOD, that your family will actually eat?
I love these cookbooks, because they have literally revolutionized how I make dinner.
Previously, I was making dinner at dinnertime.
Well, is it just me, or are the hours of 4-6pm some of the most horrible hours known to motherhood? Something happens to these people around here.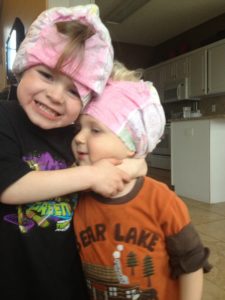 And their mother. Their mother isn't the best either.
In short, my afternoons are 1000% better because I have rediscovered my love of the crock pot!
It's like magic.
I dump in some ingredients at my leisure in the morning, and when the afternoon comes, am I slaving in the kitchen, refereeing pillow fights while chopping onions?? No, I am not!
When we get hungry, do I still have to think up my dinner, chop veggies, brown meat, etc… No, I do not!!
I just smell the tantalizing aroma and remember, ahhhh, it's dinnertime.
Now. Right now.
I've always loved my slow cooker for these reasons, but I made basically the same recipes over and over.
Until Stacy and her cookbooks.
This is her first cookbook, Crock On. My family LOVES Stuffed Pepper Stoup, Creamy Chicken Chili, Hominy Taco Chili, Enchilada Lasagna, Buffalo Joes. This was my go-to cookbook.
Well, drumroll…This week Stacy released her second cookbook, Keep Crockin: A Poorganic Slow Cooker Cookbook.
Y'all.
It's the same, but better. Everyone should have these books. I personally reviewed the recipe for Green Chicken and Quinoa. My husband looked at me and said, "This is really good. Make this again."
How about Breakfast Enchiladas? Bourbon Chicken? Buffalo Chicken Lasagna? Chili Dogs in a Bowl? Then there's Popover Pizza (which looks to-die for), Pizza Chili, Lentil Lasagna Soup, Fruit Enchiladas, even Peanut Butter "Lava Cake."
And here's what I need to remind you of:
These are made from whole-food ingredients that are good for you.
These recipes don't cost a bazillion dollars or have rare ingredients.
They are so, so easy. My hubby could make them. Todd, can you make dinner soon? Thanks.
Also, every recipe of Stacy's I've made is delicious. She loves food, and her recipes are G.O.O.D.
To purchase the $5 Crock On, with 40 semi-whole foods slow-cooker recipes, click here.
To purchase the $8 Keep Crockin with 55 MORE "Poorganic" slow-cooker recipes, click here.
Do you use your crock pot often? Isn't it wonderful?? 🙂
Follow "Smartter" Each Day on Facebook!
Follow "Smartter" Each Day on Twitter!
Follow Jessica on Instagram!