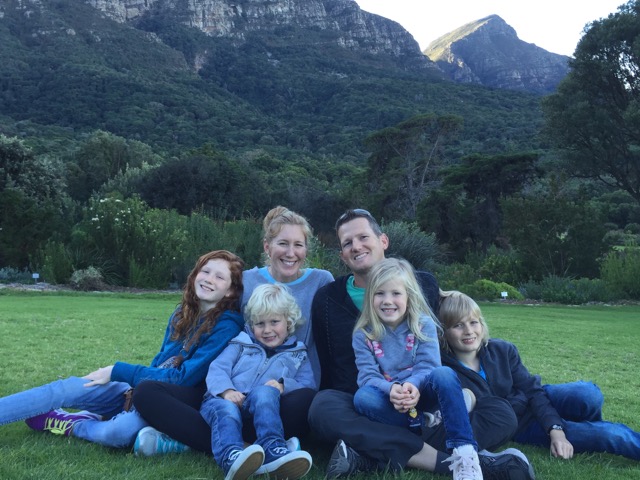 Hope y'all are enjoying the series 31 Inspirational Women You Should Meet! Today I'm introducing you to an extraordinary woman you've perhaps not heard of, but who will inspire you for sure. I discovered Heather Harger on one of those late-night internet rabbit hole sessions. Someone shares a video, which leads you to some random person's blog…and before you know it you are piecing together some random family's entire life story… (please tell me someone else has done this? LOL.)
I have no idea how I came across this youtube video from Heather, but it absolutely floored me. The video is a walking tour of the home that their family of six shared – an RV. Their family shared this small, simplistic life to prepare for their time in ministry in South Africa.
As I watched the video, I saw a mom just like me. A mom stressed about clutter around the house, stashing homeschool supplies multiple times a day, prepping meals, cozying up her space with chevron and fresh plants.
Except it is all in a 300-square-foot RV.
And they're doing this to live out the Gospel.
AS IF THIS WAS NOT ENOUGH.
She gets to the kitchen part of their home. I say "part," of course, because it's a half-step away from the living room/homeschool room/picnic table patio. Anyway, she gets to the kitchen and explains that while living in the RV, she must make, from scratch, their son's Sy's food – because he allergic to all foods.
ALLERGIC TO ALL FOODS.
I deal with allergies with my son also. I have dealt with weird food issues in my kids. I have thrown pity parties the size of celebrity weddings over my allergy "burdens" – things like lugging my own pots and pans on vacation, scrutinizing labels, having to make "everything" (forgive me Lord) from scratch.
Well, their son Sy is on a special nutritional therapy diet, in which she makes an insane amount of juicing concoctions for him, along with his own "soup," several times a day, all day long, every day of their life, IN AN RV. It literally takes hours a day to prep his food, store it, and clean up everything.
Her positive attitude just shines through the video.
She walks us through the rest of the "house." They don't use the microwave, so it doubles as storage! Cookbook storage! The kids sleep on RV bunks with one plastic box of toys each. The entire family shares a small bathroom. ("See how we decorated it? Colorful! And fun!") "I love the kitchen counters! And we even have this little pop-up leaf! Plenty of space for seating!"
She walks us into their master bedroom, which is basically a glorified queen-sized bed. A few extra feet on either side. "Tons of storage in here!" she says, flipping up a bright comforter.
I watched the 5:13 minute-long video some Friday night this summer, and all I could think was, why? What insane force compelled these people to squish in a 300-square-foot motorhome, all for the point of streaming life down to then ship their American family to South Africa?
I had to know.
I tracked down their family's website, and found the answer:
We are a crazy and ordinary radical family of six that left a wonderful, comfortable life in suburbia U.S.A. (by Disney World, nonetheless) to move to South Africa in order to pursue our personal calling to do justice, love mercy, and walk humbly to those who are voiceless, powerless, and forgotten. Our goal is to break the cycle of poverty and bring dignity, restoration, and transformation back to communities.
And there you have it.
Around the time I discovered "No Muck," the family's website, I was knee-deep in our "Summer of Home," decluttering, furniture shopping, fabric-matching, and wall-painting. The next night after viewing the video, I told Todd I just couldn't think about doing one more single thing for our home until we helped this family in their work.
I'm not saying everyone should be a missionary. But I will say this. I make a lot of excuses for things. I can be spoiled. I'm afraid to leave what's safe. I'm very attached to my safe, American life.
I love hearing stories of women like Heather who are living out the Gospel in a way that is very different from me. It challenges me for sure. I love how Heather cares for their son, and also shares the love of Jesus to the most needy of people. Heather, you're an inspiration!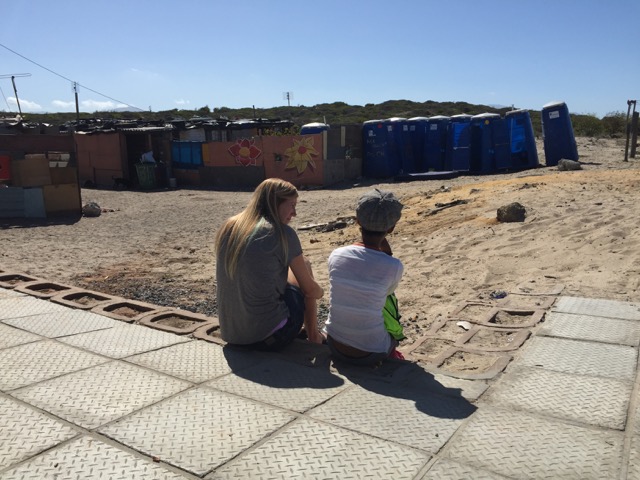 Follow "Smartter" Each Day on Facebook!
Follow "Smartter" Each Day on Twitter!
Follow Jessica on Instagram!