I heard Karyn speak at our women's retreat this year, and I'll tell ya – I am not a crier, but I cried through the whole stinkin' thing. I thought I knew Karyn – I thought I had her "pegged," you know – she is a pastor's wife, a mom of five, director of a local homeschool program…
When she finished speaking, I realized I had no CLUE, and I had a new-found respect for her.
From an early age, Karyn struggled with longing for approval from her parents. She wanted to be loved, and accepted. She spoke of feeling the desire for control, and realizing as a young girl that the one thing she could control was her eating. She started skipping meals and losing weight. Her mom eventually demanded that she start eating or else.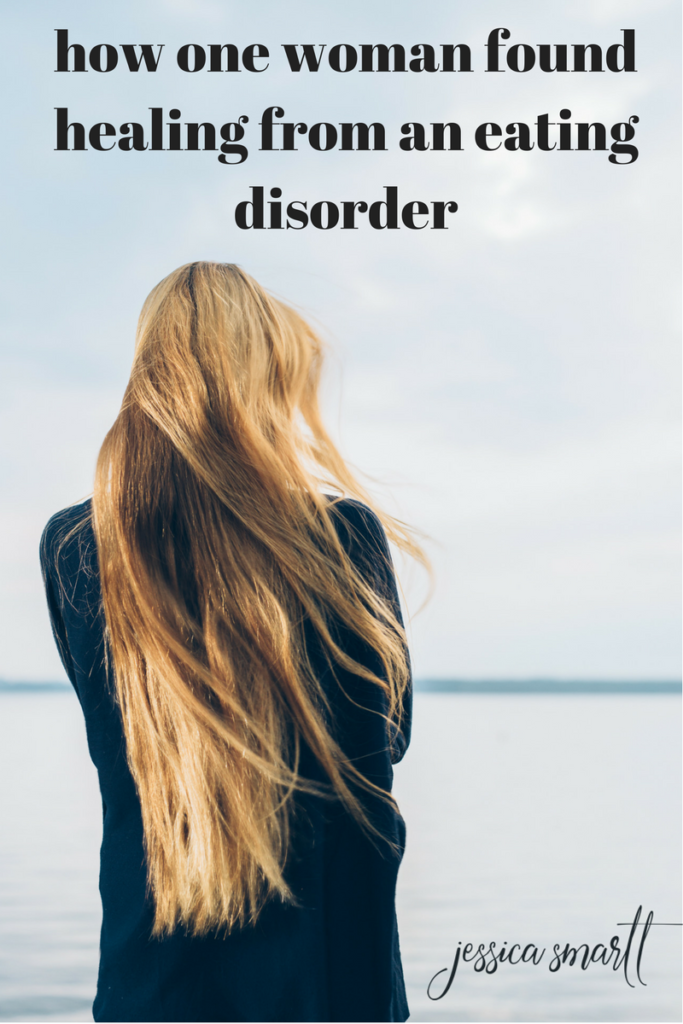 Karyn had heard about bulimia from a health class (educators take note), and she realized it was the "perfect" answer to her problems. She could eat, and her mom could see her eat, and then she could throw it up, and not gain weight.
This was a secret she carried throughout high school, college, and later – a duplicitous life of the "perfect girl" on the outside: the cheerleader, the straight-A student, the successful career woman – and on the inside, of an addictive habit – binging and throwing up, binging and throwing up…
Somehow this manicured, materialistic girl (as she put it 🙂 ) with a lucrative sales job FELL IN LOVE – with a youth pastor. 
He was kind, he loved Jesus, he had little in common with Karyn's then-view of success, but she was drawn to him. As their relationship progressed, she eventually realized that she would need to tell him about her eating disorder.
I cannot imagine the fear and discomfort she must have felt to share something like that with the man she loved. Can you imagine? Gratefully, he responded with kindness and humility, and they were married shortly thereafter.
Despite counseling and a supportive marriage, Karyn shared that she could not break her addictive eating disorder. In times of stress, feeling out of control, she would act out with bulimia. One day, the Lord in his grace allowed something dramatic to happen. Karyn thought her husband was out of town for the night, and after a stressful week, she came home with massive amounts of food, planning to binge and purge.
And her husband walked in the door.
This was a breaking point for him – for them. He told Karyn he couldn't keep doing it – he couldn't watch her continue to hurt herself. She would have to check herself into a treatment center to receive help for her illness.
Karyn shared how absolutely terrifying that prospect was. It was one thing for your husband and your counselor to know your secret. But the people at the church her husband pastored? Her boss at her successful job? Her friends and neighbors? They'd all notice a three-month disappearance. She had to tell them.
I can't imagine the courage and strength it took to admit to your people that you need help, and check yourself into a treatment center across the country.
But that is what Karyn did.
While there, she finally saw people who spoke of their disorder in the Past Tense.
They were not defined by their disorder anymore. They were not held captive to their disorder anymore. She had hope for the first time that she could be different.
The treatment center was helpful – her support system was helpful – but the final straw for Karyn came one day when out of the blue she discovered she was pregnant. She promised the Lord that if he'd give her a healthy baby, she would stop, for good.
And she did.
No woman is immune to body image struggles, I believe. I'm sure there were difficult moments. But by the Lord's grace, Karyn was able to put her life of bulimia in the Past. In her own words:
I believe all women struggle with body image/self esteem at some level throughout our lives.  Unfortunately, some of us take our struggle to a more dangerous level that eventually leads to addiction, A.K.A. an eating disorder.  I did.
For fifteen years I struggled/battled an eating disorder (anorexia and then bulimia and then a combination of both).  It wasn't until I truly "trusted" the Lord with my body, my control, and ultimately my life that I felt freedom from my addiction.  That wasn't an easy process for a woman who believed for many years Satan's lie, "If I don't take care of me…no one else will." To the woman/sister struggling with an eating disorder I would say to you…NO one loves you more than the Lord and you CAN trust Him.  Throw yourself at His feet, study His word, memorize His truths so that you can battle the lies of the enemy. Simultaneously….pray for the courage to ask someone for help.  If I have learned anything about eating disorders and ultimately complete recovery, it is that one cannot beat "it" alone.  An eating disorder is a disease of isolation.  So find a Christian friend that you can confide in, a christian counselor you can share your deepest pains with, a person with a recovery story like mine that you can relate with.  As scary as all of this may sound, the eating disorder is so much scarier.  Bringing the light into the darkness will ultimately set you free. May you be free in HIM.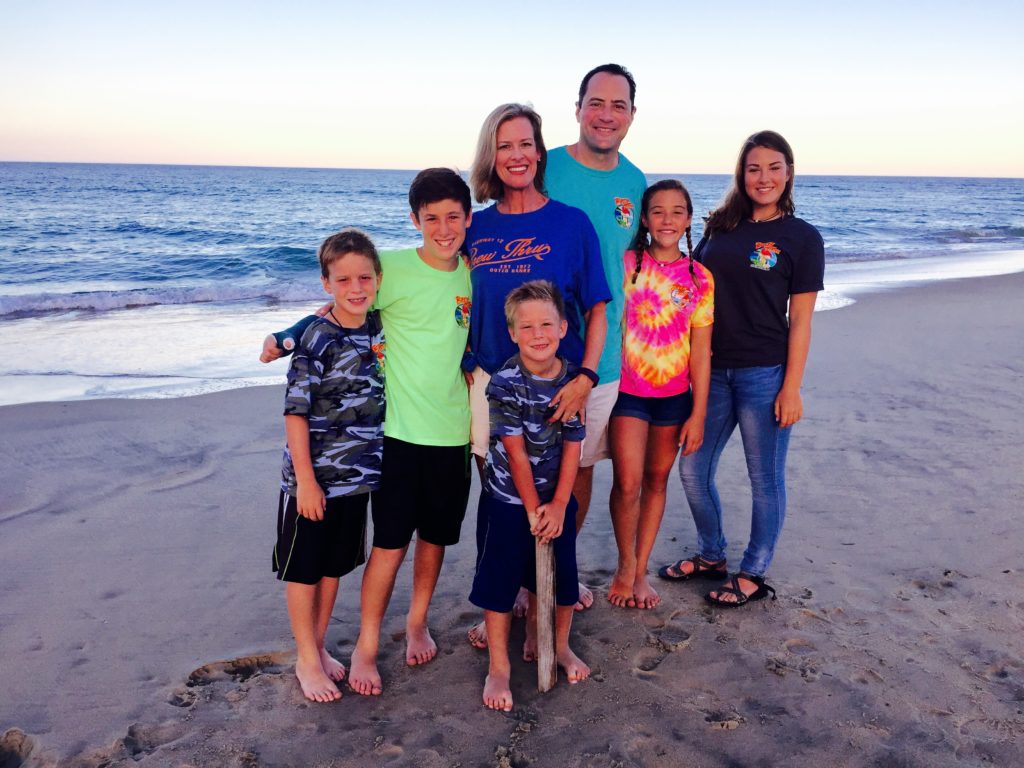 a note from Jessica: Karyn, you embody a genuine courage that is beautiful and rare. God bless you for your boldness, your kindness, and your compassion in sharing your story. You have made a tremendous impact on me! 
And to my readers. One of the most powerful take-a-ways from Karyn's talk was how much Satan loves for us to stay in the darkness. You may not be struggling with an eating disorder (though you may!). You may struggle with other addictions, with anxiety or depression, with spiritual doubts, with marriage struggles or loneliness.
Do not walk alone.
When I spoke with Karyn afterwards, she gave me permission to share her story, but she also challenged me to find my safe place to share. To find two or three women to be real with, on a regular basis.
I give you readers the same challenge. Step out of the darkness. It may mean something dramatic – a conversation like Karyn had, a counseling appointment. Maybe it's being asking two or three friends to meet with you regularly, for accountability. If this is something you've been wanting or needing, here is your sign! 🙂
 If we claim to have fellowship with him and yet walk in the darkness, we lie and do not live out the truth. But if we walk in the light, as he is in the light, we have fellowship with one another, and the blood of Jesus, his Son, purifies us from all sin. If we claim to be without sin, we deceive ourselves and the truth is not in us. If we confess our sins, he is faithful and just and will forgive us our sins and purify us from all unrighteousness. (I John)
Follow "Smartter" Each Day on Facebook!
Follow "Smartter" Each Day on Twitter!
Follow Jessica on Instagram!