I hope you've been enjoying the stories of all the remarkable women this month! Many of these women have become strong precisely because of their struggles, because of the difficulties they have faced, fought, and overcome. There was the widow, the special needs mothers, the missionaries, the stroke victim, so many other women who are living lives they did not expect, but are choosing gratitude and joy.
Today's woman is no different.
I have my sister Julie to thank for this suggestion (and quite a few of these suggestions, actually! Julie is my unofficial editor in-chief!) Julie first heard of Bailey Heard on one of our favorite podcasts, The Happy Hour. I listened to the same podcast at her suggestion and was so touched by Bailey's story that I knew I wanted to share it here.
Bailey experienced the absolutely unthinkable. A worst nightmare. As a young mom, her husband was diagnosed with Stage 4 Lung Cancer, and after a brief but hard-fought battle, he passed away leaving her with a two-year-old daughter.
His ten-month battle with cancer, as Bailey described it, was passionate and purposeful. He wanted to pack everything he could in that time, getting out his message, God's message, and investing in the life of his daughter.
Because he was receiving chemo and weak from everything, he struggled to find ways at first to connect with his little girl. He couldn't wrestle or play with her as he usually did.
So he would pull her up onto his hospital bed, and draw her pictures.
Pictures with little lessons – character traits that he wanted her to embody as she grew up…and that is the book now available for purchase, The Ellie Project. The sweetest little book!
On the podcast, the host asked Bailey about her journey with grief that first year. Was it awfully hard? It must have been awful.
And Bailey shared something incredible to me. She said that she honestly didn't have time to throughly grieve, because she just THREW herself into the mission of making Andrew's words come to life, come to many. She published his first book that year after he died (which he had written during the 10 months he battled cancer). She traveled everywhere, sharing his message, sharing what a wonderful man of God he was.
Now she is a champion for The Grieving. Bailey says:
I'm on a mission to help women who have experienced loss create the NEXT CHAPTER of their lives – one that is full of hope, inspiration, authenticity, and passion. I am committed to assisting you in gaining clarity and momentum as you reconnect with your true self and discover you are in the best possible place to build the life of your dreams. We're in this together, one chapter at a time.
When I read Bailey's mission…I'm astounded at the touch of…(what is it?) almost…excitement? Could it be?
"the life of your dreams"? Bold words from a widow! Yet Bailey knows what I know, too. Rather, who I know. The God who is in the business of making joy out of tears, beauty out of ashes, and hope and redemption out of tremendous loss. Our God does this.
I don't know if you are in a dark place now, or you live in fear of them (hand raised) or you will soon go through a dark place. My prayer is that this story of Bailey and her husband triumphing over grief will encourage all of us to draw closer to the God who comforts and strengthens us. He is a faithful God!
Bailey, you are inspiring and I hope to meet you someday!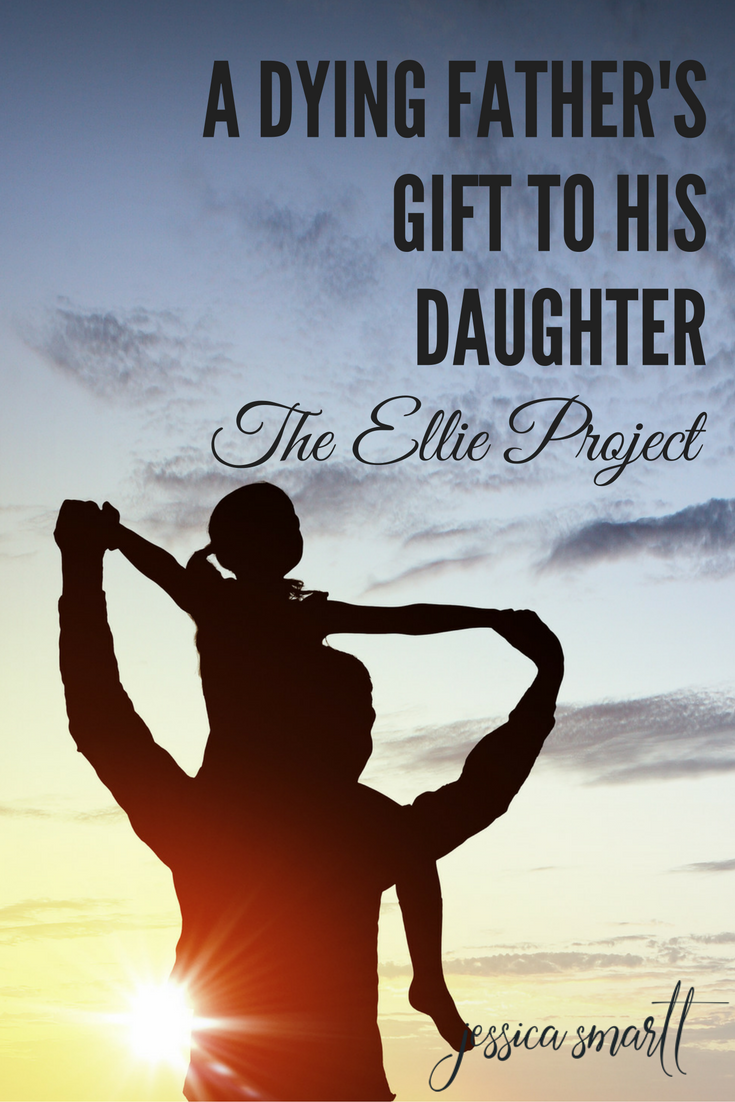 Follow "Smartter" Each Day on Facebook!
Follow "Smartter" Each Day on Twitter!
Follow Jessica on Instagram!