Ali Chandra was my brother-in-law's dear friend growing up. I met her at my sister's wedding, and kind of followed her story over the years. I loved reading Ali's blog from when she was a nurse on the Mercy Ship. She even gave a powerful interview on 20/20 about her Mercy Ship work. (I think I tracked down the bring-you-to-tears interview here.)
Well, about the time I found out I was having my little girl (three years ago), Ali found out that she was having a little boy.
And that things were very, very wrong with him.
He was diagnosed in utero with a four-in-a-million condition known as heterotaxy, which can entail all sorts of things, but for their little one, whom they named Ethan, it namely meant that his heart had a number of complex and serious problems, he had five malfunctioning spleens, and his immune system was permanently comprimised.
Ali knew that the news was not good. She literally had no idea if he would live after birth, if he would be able to breathe correctly, how soon he'd need surgery, and how he might fare in those surgeries.
He was due on the 4th of July. She labored for several days, delivering him without medicine.
Little Ethan, whose name means "strong" (the boy name they chose before having kids!) earned his namesake. While he needed an insane amount of medical support post-birth, (the extent of which I could never describe or understand) he was hanging in there! The little miracle had his first open-heart surgery at six days old.
For the last two years, he has been in and out of the hospital, specialists, and doctor's offices. He's had two open-heart surgeries, takes who knows how many different kinds of medicines, and requires an insane amount of monitoring just in his daily life.
He's the cutest little thing.
I don't want to pretend I can even fathom what it is like to have a medically fragile child. I have so often had the thought, "How amazing that he gave little Ethan to Ali." Not just her medical background (although – what a gift!), but her strength and her character.
The few short days I have spent with a sick child in a hospital have nearly undone me.
Yet this is her life.
"The day of Ethan's diagnosis," Ali writes, "was the day I stared my greatest fear straight in the face and realized that, somehow, I could still go on…It was the day I found out that I am both so much more fragile and infinitely stronger than I thought possible, and knowing that has given me the confidence to be the one who speaks up for him, who fights for him to get the best care possible, who holds it together all the way until they roll him through those double doors…
"If Ethan's heart had formed correctly, mine wouldn't be shaped the way it is today, all broken and patched and reinforced with that special kind of steel that's only to be found beside hospital beds and in waiting rooms and on the other side of endless, worry-filled nights.
One strong woman, for sure. And I love love love how she clings to her Lord – even in the face of this still-very-present uncertainty.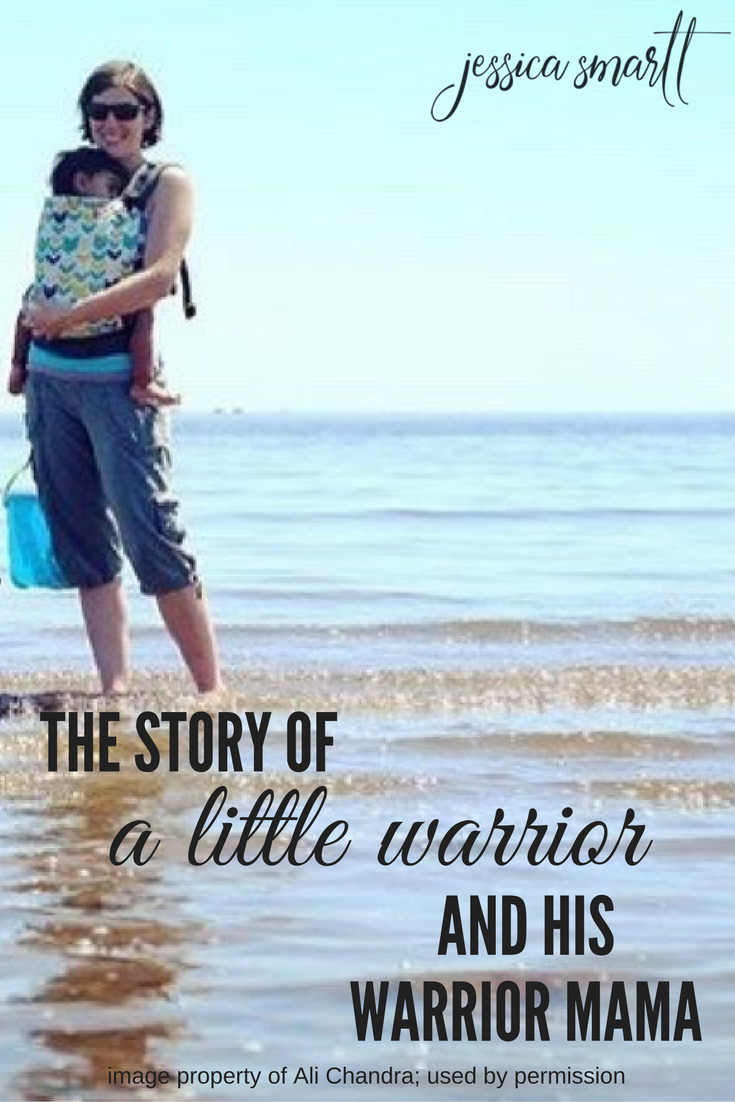 Last summer she wrote:
"But God, this God of miracles who somehow at the same time is still God when there are no miracles to be found, asks me instead to believe the hardest thing. That the answer can be no, and that all He's going to give me is a tiny little place to stand, one impossibly small foothold with the water rushing all around me. And to believe, somehow, that this doesn't mean that He loves me any less.
"Be still, He whispers to me, His quiet voice drowning out the one that haunts my thoughts and silencing the roar of the waters.  Be still. I am nearer to you than your panicked heart fluttering in your chest when this is all too much. I am your rock, your safe place, your solid ground…."
To me, Ali is example of living faithfully one day at a time. There are no guarantees in her world. She could drive herself crazy with the what-ifs and the then-whats. But as much as they can, they skip rocks, pound Play-Doh, and blow bubbles. They choose to embrace every day – normal or complex, routine or complicated.
As it turns out, none of us is granted a Normal Tomorrow. Not one of us. She is doing a hard thing, a good thing, by living the Today, in spite of a future that can feel terribly complicated.
Ali, your strength, your courage, and your ability to just daily care for this little one amaze me. You are one of my heroes.
*To follow Ali and Ethan's journey, see updates here.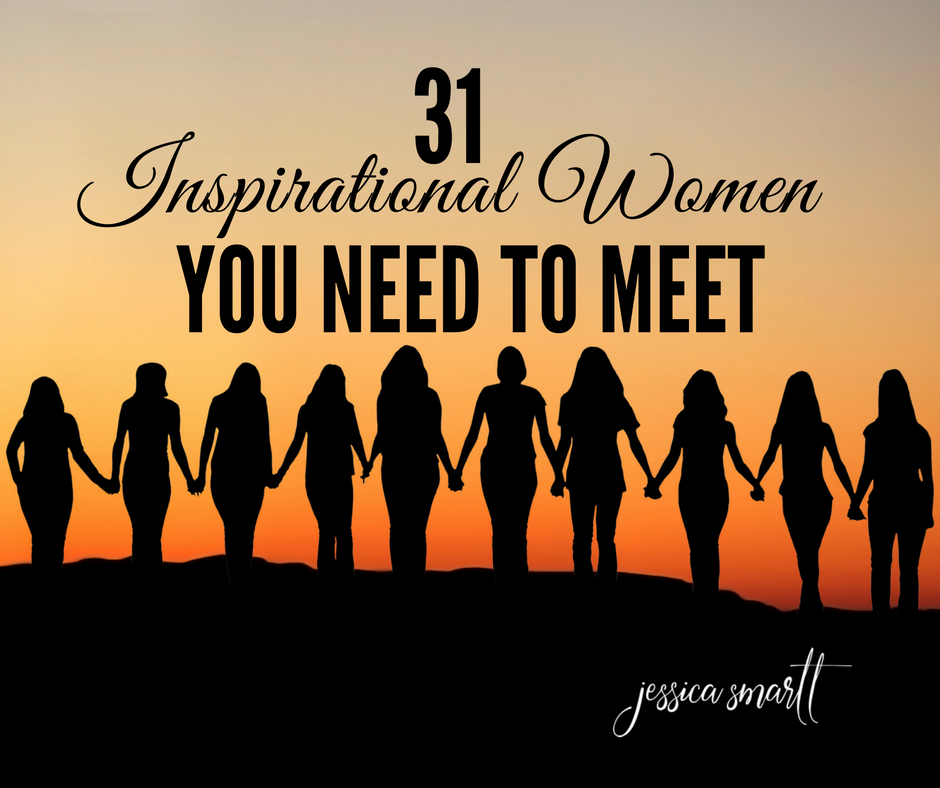 Follow "Smartter" Each Day on Facebook!
Follow "Smartter" Each Day on Twitter!
Follow Jessica on Instagram!