I'm almost wrapping up my October series! Before it ends, I'm opening up my series to YOU  – who do you know who is inspirational? Doesn't need to be long or wordy. Share your friend, your mom, your favorite blogger or author whose story deserves to be told. What has she overcome? How does she inspire you?
details:
email a paragraph or so to jessicasmartt (at) gmail.com
if possible, include your friend's email address
due October 25
Looking forward to reading them!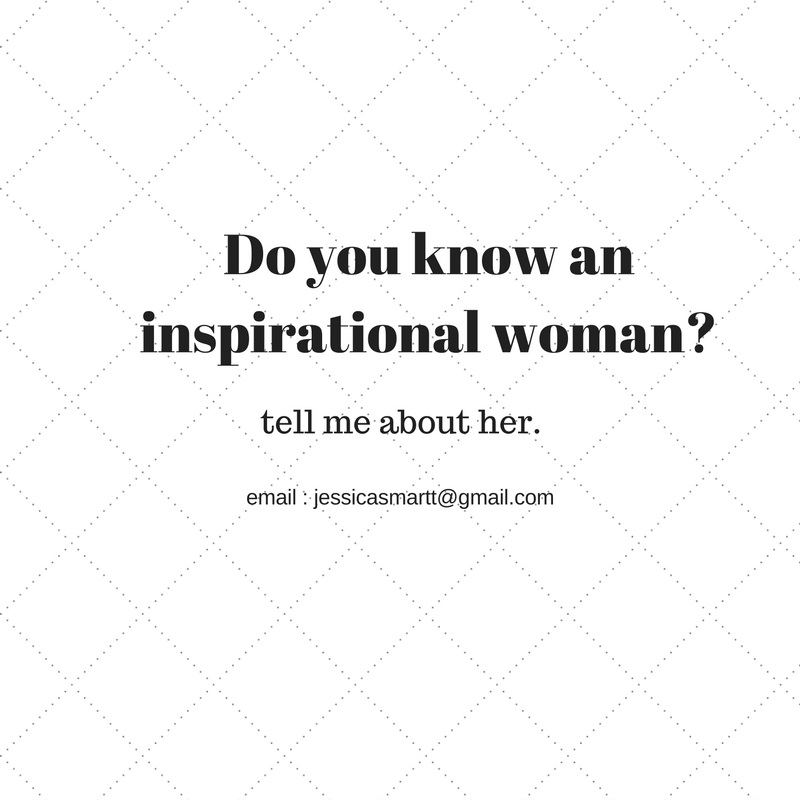 Follow "Smartter" Each Day on Facebook!
Follow "Smartter" Each Day on Twitter!
Follow Jessica on Instagram!