My son has a life-threatening, anaphylaxic milk allergy. This past weekend while visiting my aunt, I fed him a cookie that had milk in the ingredients.
It was 100% my fault, and the first time in nearly six years that I have made a mistake with Sam's food. He ate a bite of it; I remembered for some reason to double-check the ingredients, and when I realized there was milk in it, I made him spit it out immediately. He had definitely swallowed some, though.
I should interject here that he is perfectly fine : a testament to the fact that it was a very small amount he ate, and an even smaller amount of milk that was actually baked in the graham cracker. (Though we are still counting our blessings.)
Either way, it was scary at first, and in the minutes right after the incident, when we were waiting to make sure nothing happened, I grabbed my phone, and this article was pulled up: "Trusting Your Children To The God Of The Impossible."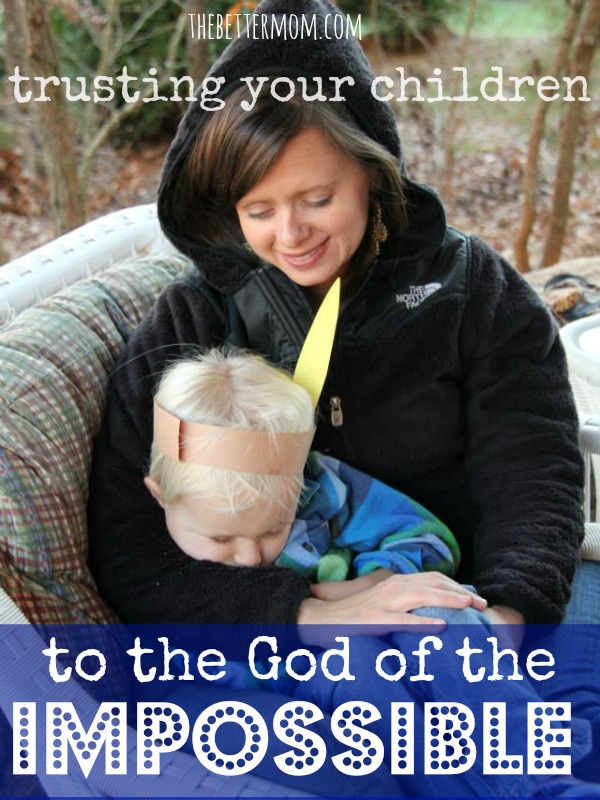 I wrote this article almost exactly a year ago for The Better Mom, and I had pulled it up last week to send to my sister, who also has a child with life-threatening allergies. What a comfort these words were to me in those difficult minutes this weekend.
If you also struggle with worry over your children, I hope they encourage you, as well. Read the article here at The Better Mom.
Follow "Smartter" Each Day on Facebook!
Follow "Smartter" Each Day on Twitter!
Follow Jessica on Instagram!