Looking for some healthy lunch ideas, moms? Only have five minutes to eat? You're in luck! Today I'm sharing my top five healthy, satisfying lunches for moms who only have a few minutes!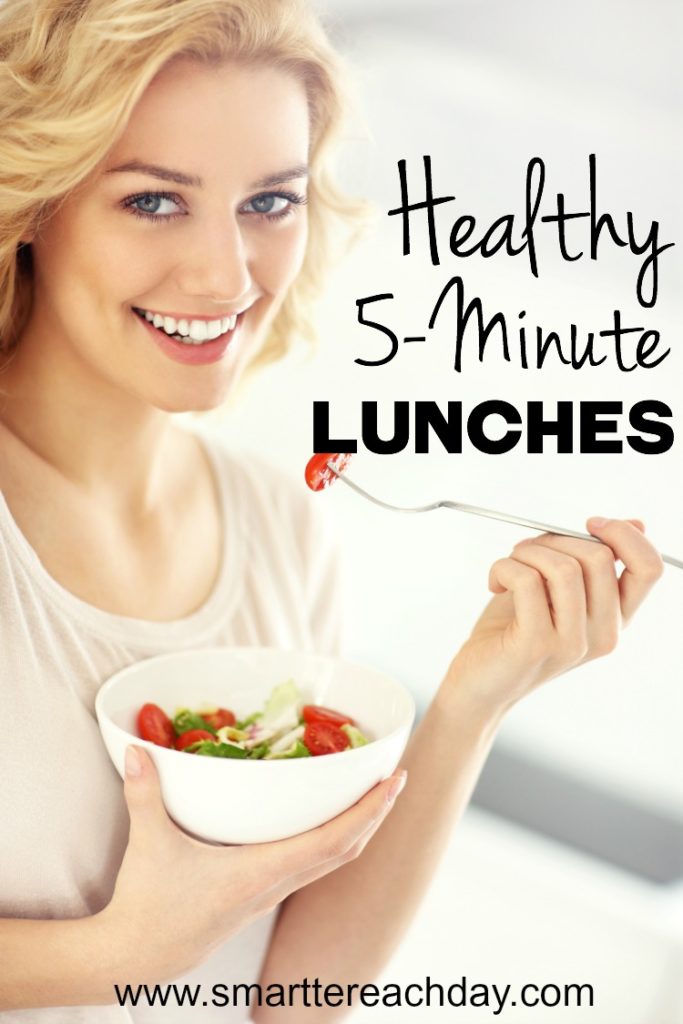 Do you get "hangry?" (hungry + angry = hangry). I confess to you that I have strong "hangry" tendencies. Everything is worse when you're hungry. Every sound is louder. Every stubbed toe more painful. Every act of disobedience more offensive.
Ain't nobody got time for that, moms. We need our bodies in full, working, happy capacity to perform the supernatural feats known as Motherhood.
If you are like me, every so often it hits you like a Mack truck: I. AM. HUNGRY.
NOW.
I follow a few food bloggers on Instagram, and their lunches are always so inspirational. One day, I will have time to roast a chicken, make my own mayo, chop seven spices and vegetables, and spoon my freshly-blended chicken salad into avocado halves for lunch. One day.
Most days around here, however, by the time I realize I am hungry, I have approximately 12.5 minutes to make and eat my lunch before Something Else needs to happen.
So I like to have a few quick, nourishing options up my sleeve. Here are some of my favorites.
Tuna Buffalo Salad – props to my hubby for introducing me to this. I was skeptical, but it's delicious. Can of tuna, a scoop of mayo, and a few glugs of hot sauce. It takes like buffalo chicken dip! Well, but tuna. Eat with crackers, wheat bread, or veggies.
Hummus turkey wraps – This is real complicated, y'all. Take a slice of nitrate-free turkey, and – wait for it – smear some hummus on it, and roll it up. Side of apple. Did you write that down somewhere? I know it sounds "eh" but it is super satisfying!
Nachos and Cheese – I like having refried beans around so I can scoop some of them on corn chips, maybe a fresh tomato, and then a light layer of shredded cheese.
A scoop of peanut butter and a banana – Those of you who know me right now are horrified that I said this one. Yes, my son is allergic to peanuts. But yes, every so often, I do eat it. Here is how I eat this "emergency lunch" (always when he is not around!). I keep plastic disposable spoons on the top shelf, along with a jar of peanut butter.( Nowhere near the other food!) When I feel the craving, I use a plastic spoon to get a gigantic scoop, which I eat over the kitchen sink (and then disinfect myself and the entire area.) Once my hands are washed, I grab a banana. Boom. Lunch. Because of my son's allergies, it's not terribly frequent that I will do this. But I must recommend it as an easy lunch. A large scoop and banana on the run!
Healthy Choice Simply Café Steamer. I like having one of Healthy Choice's frozen meals on hand for the days when – not only do I have no time – I have no food! It happens! I'm not one of those people who can just "skip" a meal and function normally. I must eat! Having a healthy, frozen meal ready to go ensures that I always have a good option on hand!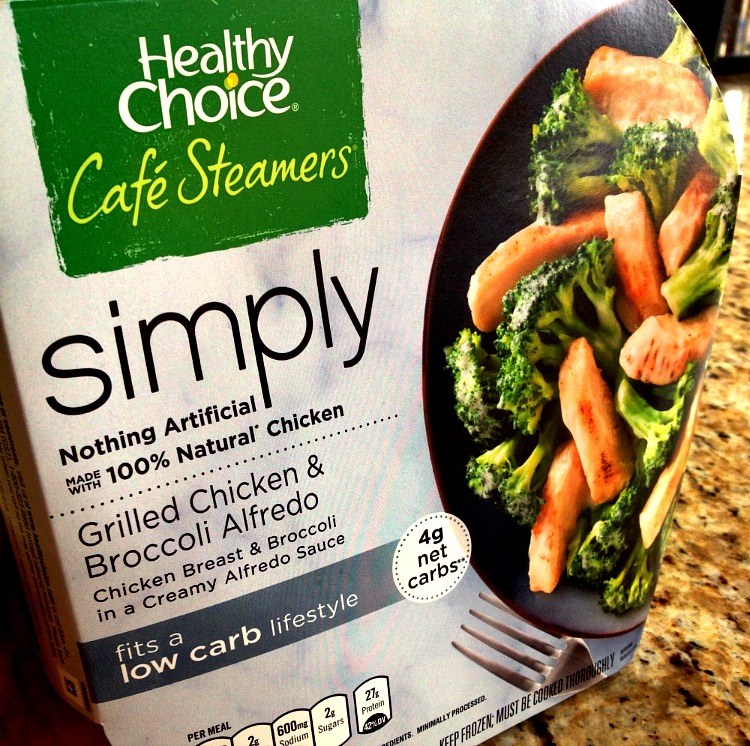 This week I tried The Healthy Choice Grilled Chicken & Broccoli Alfredo.
It was really yummy! It's a shame that you have to point something like this out, but I liked that the chicken, you know – really tasted like actual chicken. Fresh, juicy, just like I'd grilled it last night or something! I certainly felt energized after 18 grams of protein and a good serving of broccoli!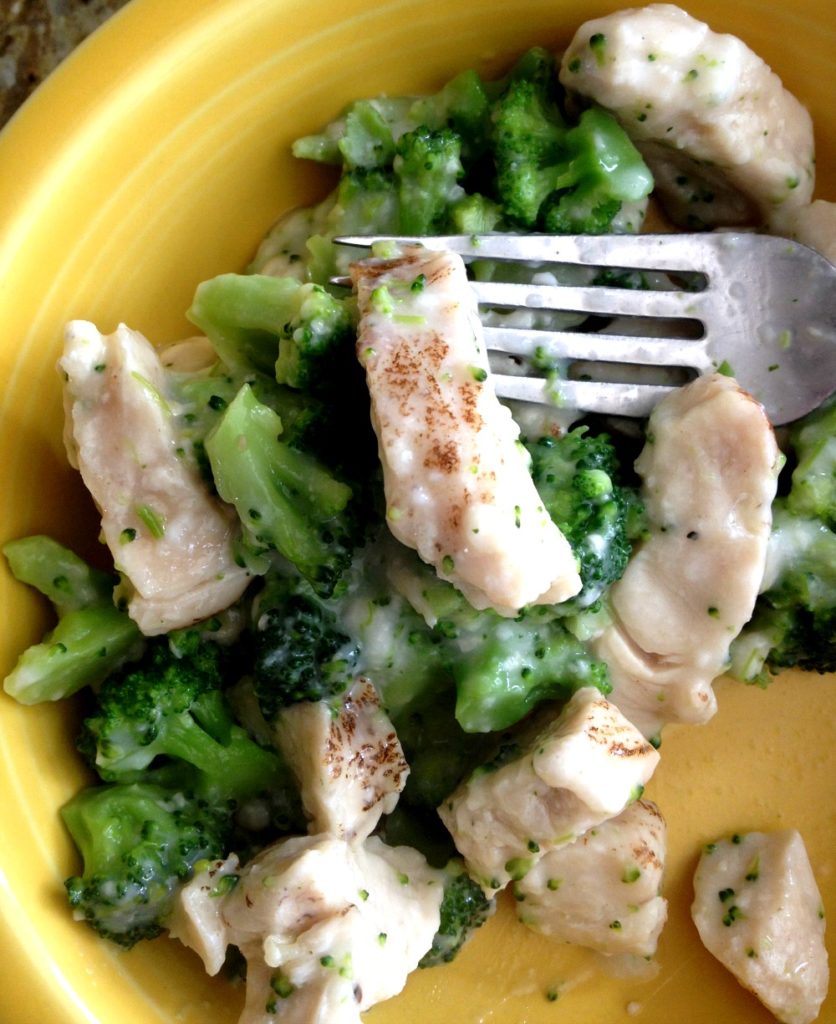 I love that there are absolutely no artificial ingredients in Healthy Choice Simply Café Steamers. That is a "must" in my book.
The Healthy Choice Simply Café Steamers line contains nearly a dozen meals, all with less than 310 calories and more than 18 grams of 100-percent natural protein in a variety of flavors, such as:
Meatball Marinara, Chicken Fried Rice, Grilled Chicken & Broccoli Alfredo, Chicken & Vegetable Stir Fry and Grilled Pesto & Vegetables.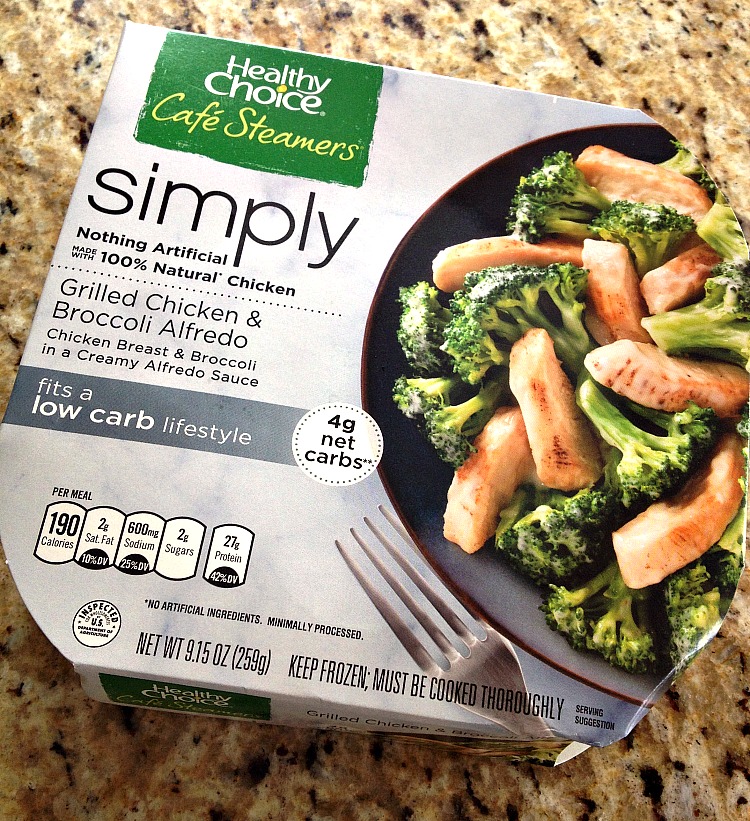 What are your "go-to" super-fast healthy lunches?
I was selected for this opportunity as a member of Clever Girls and the content and opinions expressed here are all my own.
Follow "Smartter" Each Day on Facebook!
Follow "Smartter" Each Day on Twitter!
Follow Jessica on Instagram!