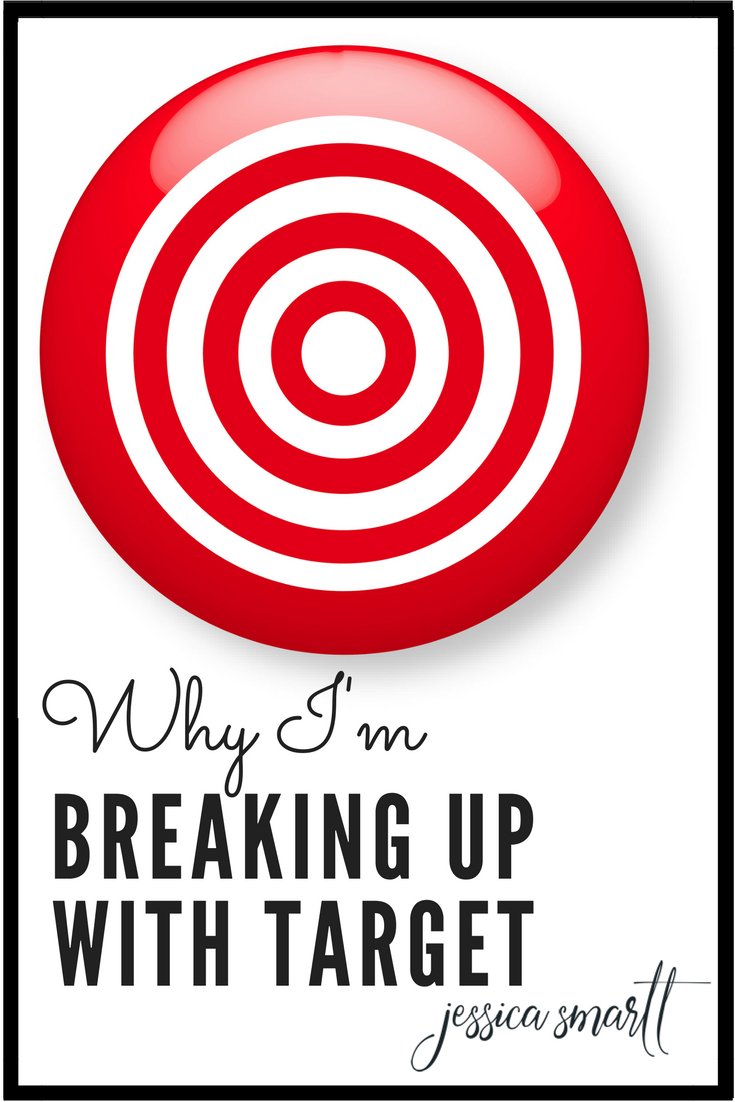 Dear Target,
We've had a beautiful relationship.
What has it been, now? Ten years, I guess, since I first met you! A whole decade of love. But we both know the most meaningful season has been the last seven years.
You know, since the kids.
You, sweet Target, are a mother's dream. It's like you're inside my head, thinking my Design Thoughts before I do. Anticipating the handbag I never knew I wanted. Making it fun to buy dish soap, and baby food, and school supplies. Ohhhhh the school supplies. Those bins of crayons and highlighters leave me positively giddy.
You're brilliant, Target. I always knew you were. You think of everything. Chevron patio cushions? Check. On-point sundresses? Check. Polka dot lampshades, organic marshmallows, and hot pink nail polish? Check, check, and check.
We've shared some pretty special moments together, too. Remember that time I started crying in the baby aisle, when I picked out the first outfit for the baby girl in my belly? Or the time you embraced me in your frappachino-blending arms when I stumbled to you a few weeks postpartum? You were a respite for a tired and cooped-up mama, and I'll never forget it.
Over the years, my kids have come to love you, too. What with the dollar bins, and the perfectly-organized toy sections, and the character-themed bedroom sets…You're great with kids.
And that's what makes this recent turn of events so confusing.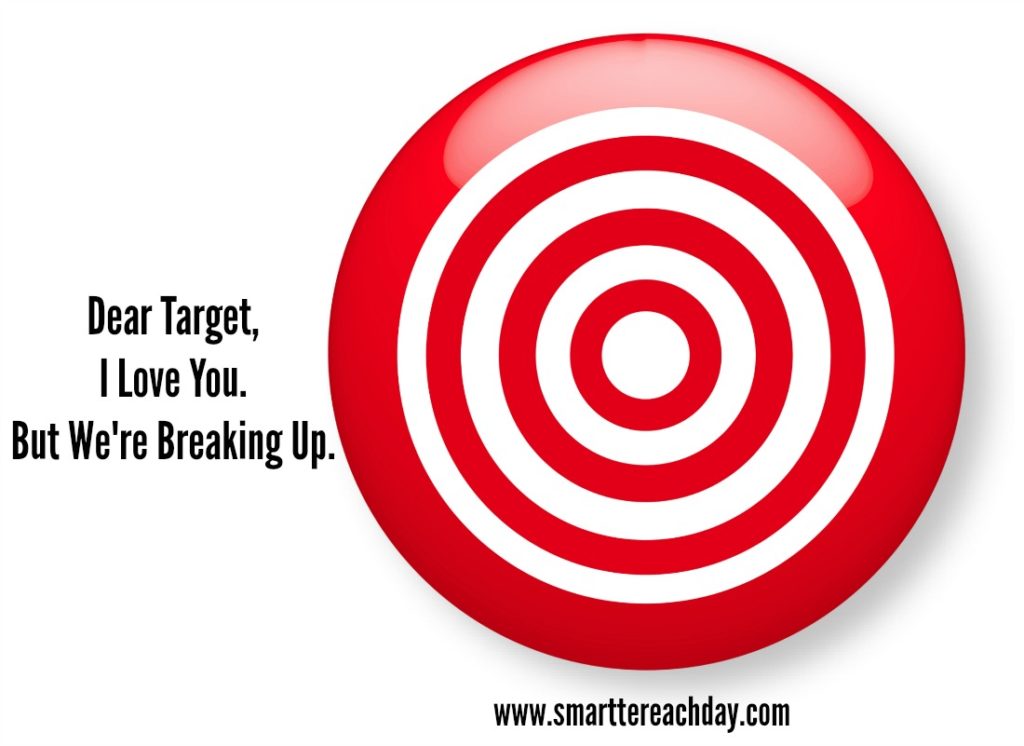 Honestly, I feel a little betrayed. I feel hurt.
This spring you released your position on the "bathroom inclusivity" issue. In it, you said, "we believe that everyone—every team member, every guest, and every community—deserves to be protected from discrimination, and treated equally."
Okay, fine. I'm with ya.
Then you tell me that you welcome "transgender team members and guests to use the restroom or fitting room facility that corresponds with their gender identity."
It sounds well and good, Target. Noble, even, from the right angle.
But I just have a few questions.
How are you going to verify if someone is "transgender"? Forgive my crudeness, Target. But I'm serious. After all, this whole discussion stemmed from Obama's recommendation to schools, and in that initiative, at least parents have to send a note in stating a child's new gender. But in your stores, Target? Is there any sort of litmus test for who identifies as "transgender"?
I'm going to guess that there is not. And in that case, I have to ask it: Doesn't this just mean that any man who wants to can set up camp in the women's fitting room, where teenagers try on their bikinis, or bathrooms, where moms lug in their kids and babies?
Target, it's your store. It has your name on it. You can do whatever the heck you want.
But I just want to tell you, I don't like it.
And furthermore, I just don't think it makes sense. And I don't mean "common sense," because unfortunately that is no longer a universal quotient anymore.
But business sense, Target.
Less than 4% of Americans identify as "gay," and as for transgender? That would be .03% of the American population. (source)
And who are your shoppers? You said yourself, "80% of Target's customers are female, and 40% have children at home or in a shopping cart with them in the store."
Let me spell it out for you. Nearly half of your shoppers are moms with kids.
Moms waiting while teenage kids try things on.
Moms corralling kids in a handicap stall so the potty-trainer can pee.
MOMS WHO LOVE YOU, TARGET.
WE WANT TO LOVE YOU.
But it seems pretty clear. You've chosen the *feelings* of a small minority over the safety of a majority. You've said it, and I hear it.
Your family's safety doesn't matter as much as a political statement.
So what choice do I have, Target?
Breakups hurt. But you know, I'll move on. To be honest, I've been dating someone new…his name is Mr. Prime. Mr. Amazon Prime, that is. No, he's not as cute and trendy as you. But SAME DAY SHIPPING??? That is pretty dreamy, too.
I wanted to hear this all from your own mouth, Target, so I went to your corporate website. And I found this.
"We're always listening, and your thoughts and ideas help us make Target, your Target, a better place." (source.)
I'm glad you're listening. Now hear this.
I'm your Target Shopper, AND I HATE THIS POLICY.
I'll always love you. But my family comes first. And until you prioritize my family's safety over your agenda?
This is goodbye.
~~~
Do you agree? Target has said they want to hear from us.
Follow "Smartter" Each Day on Facebook!
Follow "Smartter" Each Day on Twitter!
Follow Jessica on Instagram!