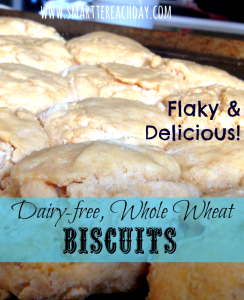 I love biscuits. Love 'em, love 'em.
When I was in high school, I made a batch homemade…and threw them out because they were gross. Repeat x12.
Finally I got the secret from a friend's mom (who had worked at a southern country diner in her youth).
Don't overmix it, sweetheart. That's the secret to good biscuits.
It took a few years, but now I can make biscuits like the best of em. I am 90% certain it was my homemade biscuits that hooked my husband for good.
Well fast-forward five years…We are trying to eat healthier, and we have a son allergic to dairy. So the recipe has changed, but, luckily, they're still just as delicious.
I recently adapted this recipe and loved the results. So much, in fact, that I went sprinting from my house with a piping hot one for my neighbor to taste and gush over. Does everyone love their food as much as I do?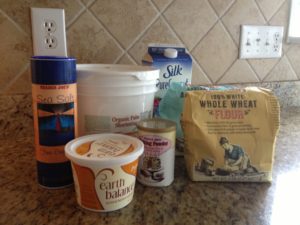 Ingredients:
1 cup whole wheat flour
1 1/2 cup white flour
1 1/4 tsp. baking powder
1/4 tsp. salt
1/2 cup palm oil shortening or coconut oil
3/4 cup unsweetened coconut milk
dairy-free butter, or coconut oil, melted, for brushing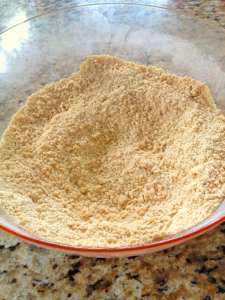 Instructions:
Mix together all the dry ingredients with a wire whisk.
With a fork, cut in the shortening. Make sure the whole batch is blended well, and resembles course crumbs.
Add the cold coconut milk. Here is the part where you must be sure you don't overmix! I mix just until everything looks moistened, and then stop.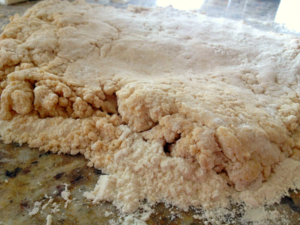 Sprinkle flour over a clean kneading surface. Dump out your biscuit batter, and pat down into a big circle about one inch thick.
Use a round cookie cutter, or, in a pinch, a glass with flour dusted around the rims, to cut out biscuit-sized circles.
Place the biscuits on a greased cookie sheets. I like to place them so they're  touching, so they're soft around the edges after baking.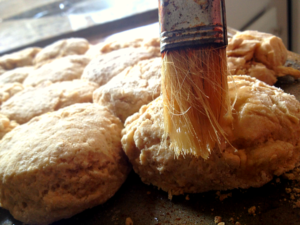 Bake at 425 degrees for 10 minutes. When they're done, brush with melted dairy-free butter or coconut oil. Enjoy while they're hot!
If you like this recipe, check out these posts:
Follow "Smartter" Each Day on Facebook!
Follow "Smartter" Each Day on Twitter!
Follow Jessica on Instagram!