When I got the chance to review the Christmas kids' game Star From Afar I jumped at the chance! I'd heard of the concept – where you hide a wooden star for the kids to find each morning. I loved the whimsy of it, but also the Christian twist. My kids are ALL ABOUT games like that (what kid isn't??), and I love any simple way to make Christmas magical, special, and yet also reverent.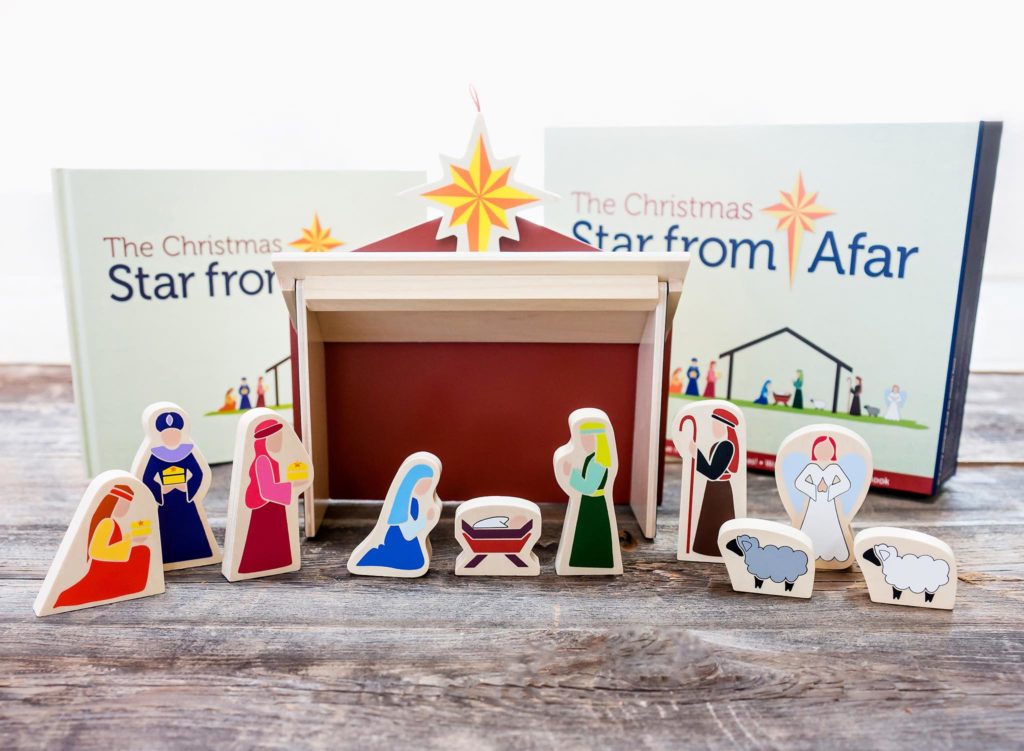 The kit includes a cute little, sturdy wooden nativity and stable, a solid box, and a book. The little nativity set is fun to play with, but the quality I'm sure will stand up to years of use.
Star From Afar helps your kids connect to the true meaning of Christmas by telling the Christmas story. I loved the little poem/story in the book, but I especially loved the 25 Scriptures to use throughout Advent. I wrote these on little cards and laminated them. You can hide them with the star, or  set aside to read each day after the search.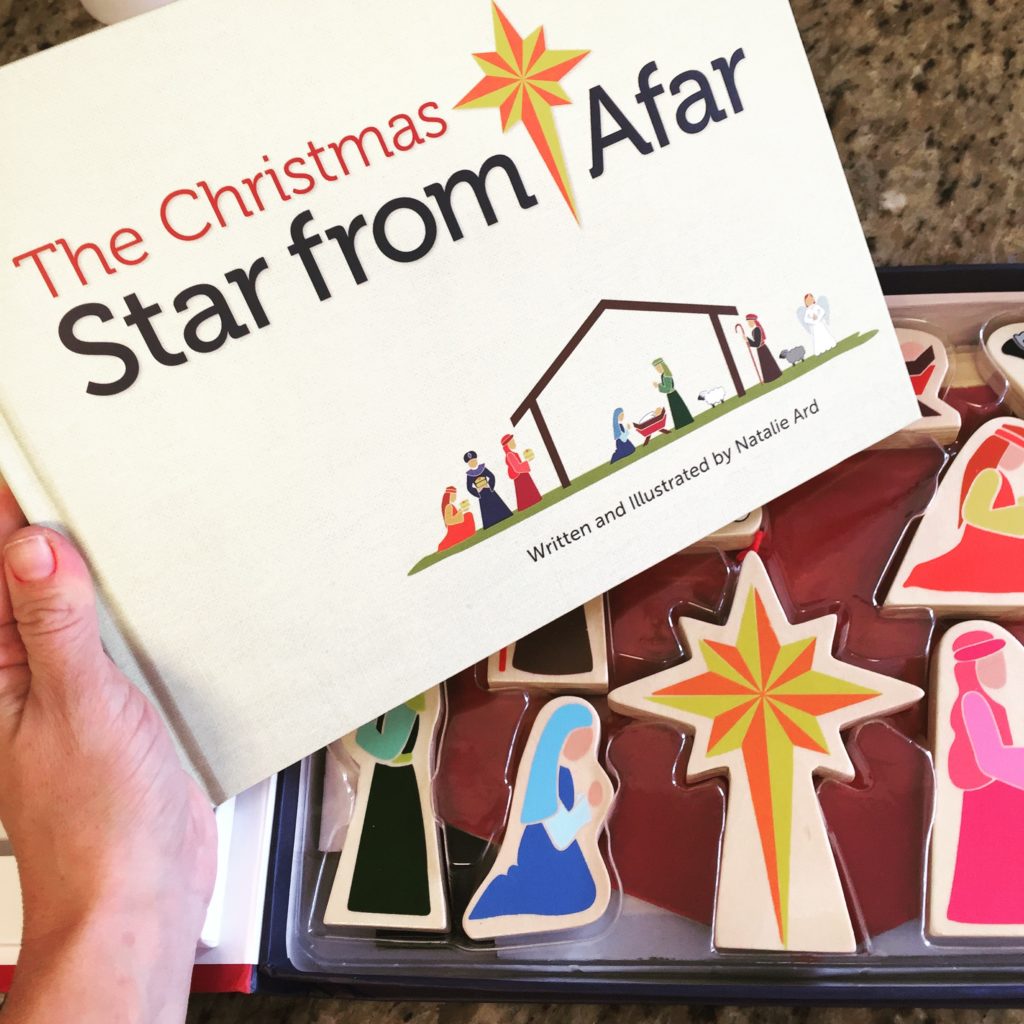 I feel strongly that these whimsical, child-like traditions help to convey the excitement of Christmas and the value of our Savior. I love how excited my kids already are to celebrate with this little daily rhythm! My kids are 7, 5, and 2 and they're at the ideal age for this little game.
I was very impressed with the concept and quality, and highly recommend it for families with young children who want to focus on the real meaning of Christmas in a fun way.
Star From Afar is giving away one of their adorable Christmas games to a "Smartter" Each Day reader! Additionally, they're offering a code just for you readers for 10% off. That code is FOLLOWTHESTAR and is good through 12/25/16.
*giveaway is ended.
To buy your own Star From Afar, use the discount code FOLLOWTHESTAR – good through 12/25/16!
Follow "Smartter" Each Day on Facebook!
Follow "Smartter" Each Day on Twitter!
Follow Jessica on Instagram!