Disclosure: This post may contain affiliate links. I was given a curriculum and supplies to review. All opinions are 100% mine.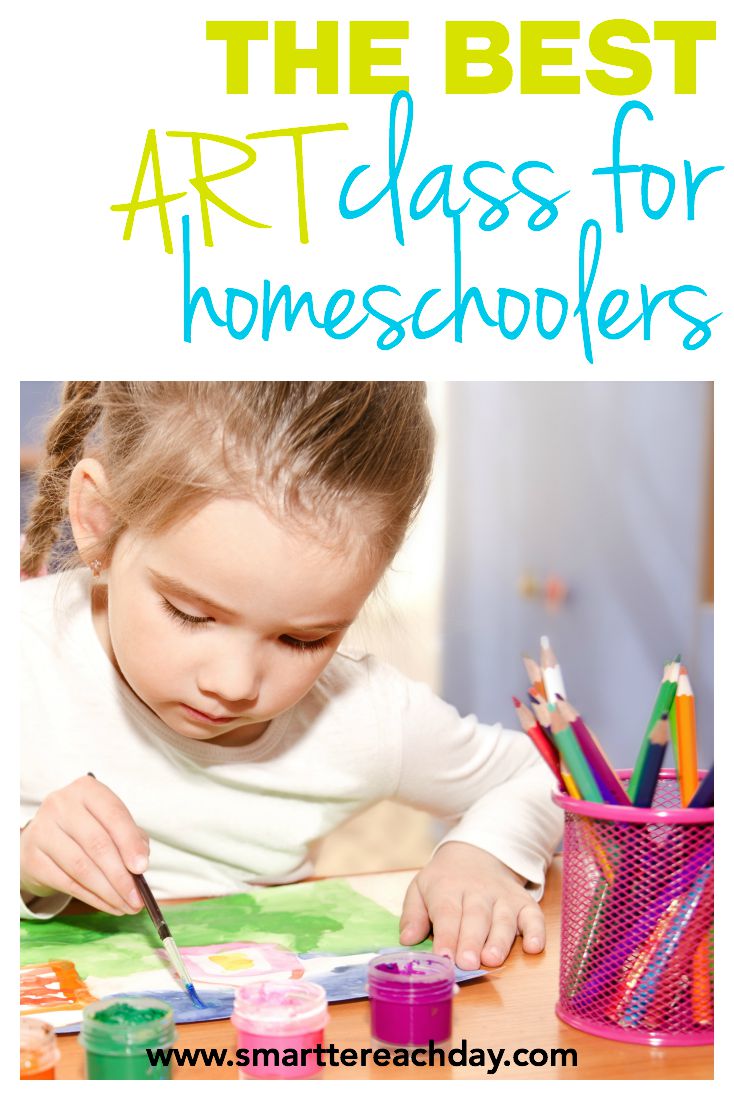 My son loves art, and he's good at it! This is a stark contrast to his mother, as my most notable artistic achievement is this fish: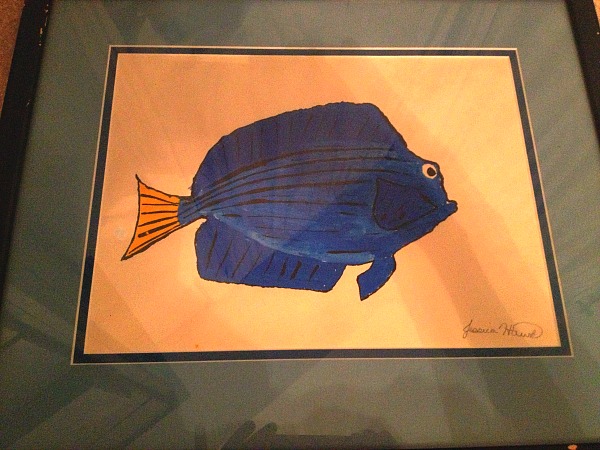 Not totally awful, but I was 17 when this masterpiece was crafted!!!! Is anyone concerned that my mom thought it was so wonderful she MATTED AND FRAMED IT? At least I had that super-cool way of signing my name.
Anyway, I love that my son loves art, but sometimes I have no idea how to channel all that passion – how to "teach" him or what he needs!

So I was THRILLED to review Ms. Volin's Art Studio, which is an art "class" your children take at home via DVD.
I loved this curriculum. Here are a few of Sam's creations: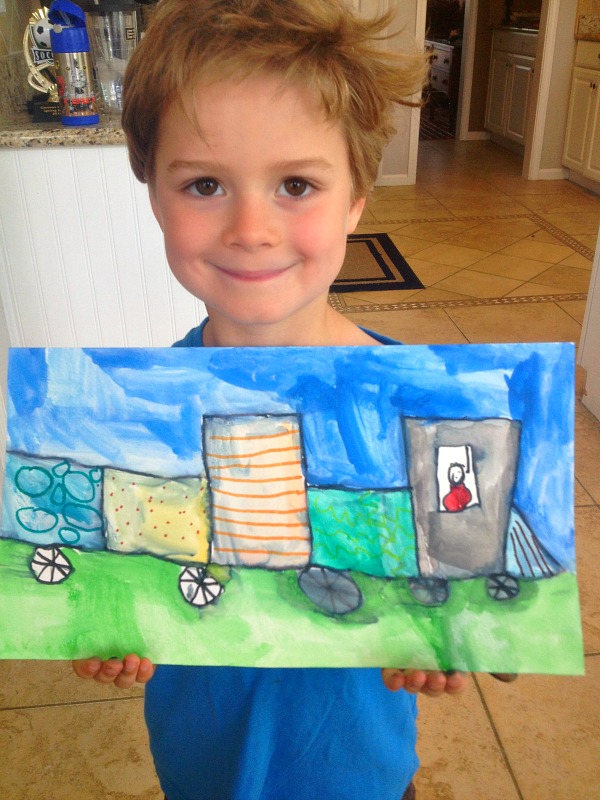 Aren't these little projects adorable?
And here's what I L.O.V.E. about Ms. Volin:
She is an excellent teacher. Funny, engaging, conversational, elementary (like she talks to kids in a way they understand).
She does the project along with the students – you can see exactly what it's "supposed" to look like, although she gives them artistic liberty here and there. ("Now, your circles might be great big circles! That's okay! Mine are small. Etc. etc.")
The lessons are unique, creative, and I'd never be able to think them up all by myself. I'd never pay for something I could do myself, would you? Ms. Volin's lessons are all unique, teaching a certain artistic skill or technique.
My son really enjoys the lessons. He's learning and not even realizing it!

What age child can do this program?
You can purchase the curriculum for grades K-5. My son is not yet in kindergarten, but was able to do everything in the kindergarten level curriculum.
Is it just for home school families?
No! Obviously, this is a great addition for homeschoolers, but I can also see it being a perfect "summer" activity for moms and kids, or even an after school/weekend project to do here or there with your little one.
What supplies do I need?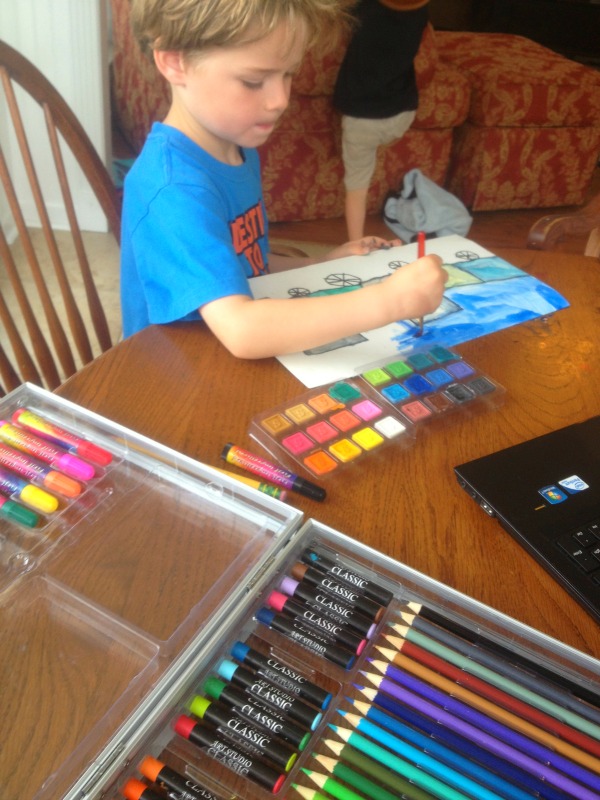 Ms. Volin has a list for each grade and recommends certain brands of these products, but you could supplement elsewhere if you wanted.
How much does it cost?
The kindergarten curriculum we sampled was $24.99 (the supplies are extra). To me, it was well worth the price. If you have a little one who loves art, put this curriculum on a birthday or summer "wish-list"! I highly recommend it.Do you have a little one who loves art? Have you considered an art class at home?
Follow "Smartter" Each Day on Facebook!
Follow "Smartter" Each Day on Twitter!
Follow Jessica on Instagram!