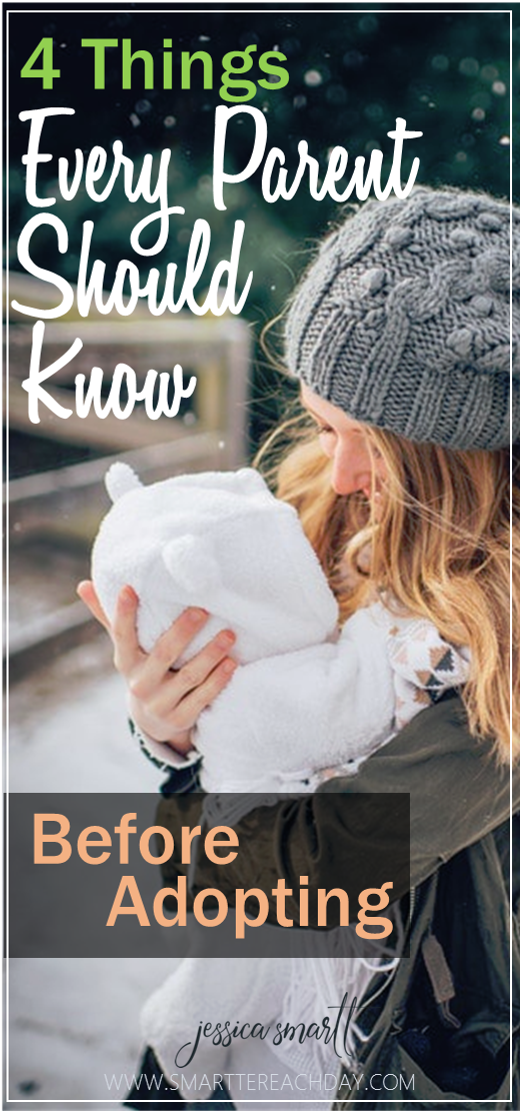 a note from Jessica: This is a guest post from my cousin (and oldest and dearest friend) Sheila Carlberg. Since we were little ones, Sheila has been daring greatly and doing great things. I am so grateful for her honesty and her courage in sharing her adoption story.
~~~~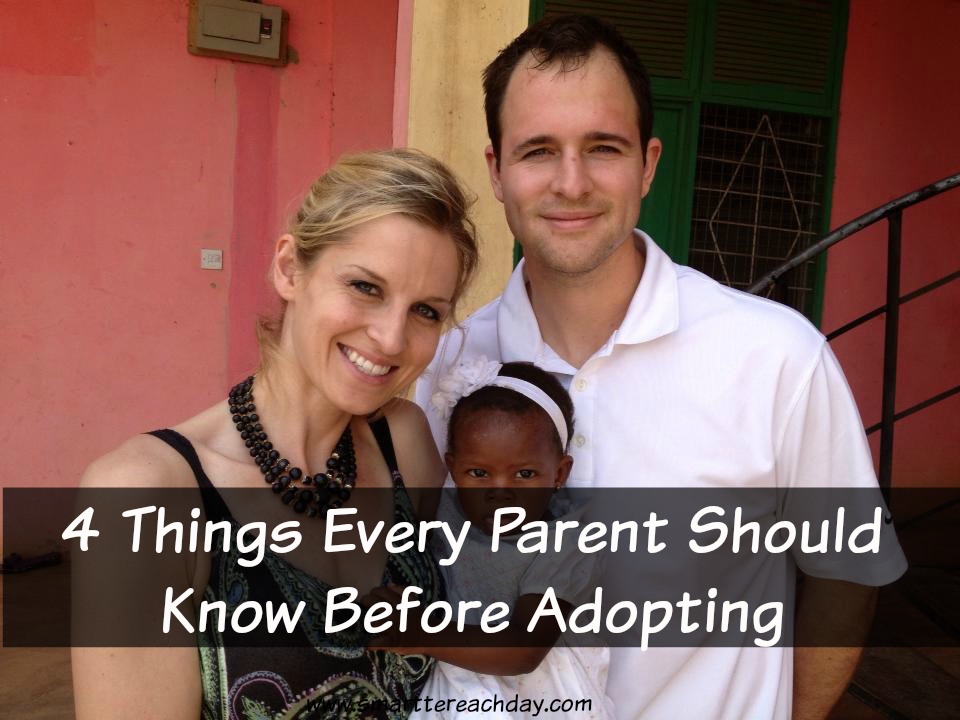 This Sunday, I walked into church feeling broken.  Again.  It's the way I feel most days lately, and I can't seem to shake it.
Three years ago we adopted a beautiful little girl into our home and since that day – August 15, 2013 – I've felt a little "off my game."
Our daughter's adoption, like most these days, was difficult. The adoption agency we were using shut down in the middle of our adoption.  The country closed to international adoptions right before we were scheduled to go to court.  The Embassy was refusing to issue VISAS to families and so on.  She was from a remote village in the very northwestern part of Ghana and somehow – despite all odds, a judge who had never before ruled on an adoption case in a province that had never before placed a child for international adoption, granted ours.
Clearly, this is the hand of God working here.  HURRAH – the battle is over!  She is home!  We (God) did it!
And yet somewhere between me missing my flight home at the airport and the hugs and signs and tears as we greeted the rest of my family – I felt lost.
What had I done? What did I know about parenting an adopted child?  She looked sick.  She had a fever, positive TB test and a horrible ear infection among other things.  That first week she was very weak and clingy.  I freaked out about a variety of medical concerns.
While our daughter has grown in so many ways, I struggle to see past her struggles. I don't really know what to play with her or how to talk to her. Parenting her isn't nearly as romantic as I had envisioned. Sometimes it feels like we are a mother-daughter pair of polar opposites that wound up in the wrong family together.
Despite my sincere love and compassion for 'orphans' and the vulnerable as a whole, I find myself desperately struggling to love the one living under my roof on a daily basis.
This is a very lonely, painful, shameful struggle.  It's hard to talk about but also hard to hide.  There are no therapy groups I have found that begin – "My name is Sheila. I am a horrible mom."
So there I am, sitting in the front row of my church watching my husband play worship on Sunday. As usual I feel unqualified to stand up there and sing. The music is great but I feel empty.
The pastor begins a story about Rahab and the spies.  Rahab was a prostitute in Joshua who provided safety for two Israelite spies in Jericho.  I've heard the story dozens of times.  Cool – red cord, she and her family were spared… Israelites win.
But then it hit me.
God used Rahab the prostitute to do His good work. 
Rahab the filthy.  Rahab the whore.  Rahab the outcast.  The Bible is filled with countless stories like that.  Paul the Apostle- murderer of Christians, Samson-womanizer, Noah-drunk, Jacob – cheater, Zacchaeus – money-hungry thief and so on.
My cousin and the author of this blog asked me to write an article on adoption. Well, for a year I've been thinking about my topic and stalling.  I couldn't really write the truth:
"Adoption is hard. Help!"
"Adoption: when you don't feel it right away"
 "Don't adopt until you and Jesus are tight.  Really tight!"
Well, I have my story now. My adoption story is this:
God can use imperfect people for His mission.
My dear husband and I set out with good intentions, ready to love and welcome a little child into our home.  Unfortunately, it has been harder than I expected to execute that mission of love.  But here we are, living out God's mission for our family day in and day out and failing a lot.  Right now I feel a lot more like Rahab than anyone else in the Bible.  I'm broken and selfish and struggling.  The helpless face in this adoption story in my own.  I am the weak one.  Despite my daughter's struggles, she is amazing.  Happy, resilient, kind and full of something I struggle to access – LOVE.
But there is hope. 
Rahab leaves her life of prostitution, saves her family and joins the Israelites after the battle is won.  I'm still fighting my battle but I do know one thing: I am the right soldier for this fight.  God placed my daughter in my family to love for a reason.  He's changing and challenging me on a daily basis, even on those days I feel most broken and unqualified.  Her adoption has not been easy and has not been what I envisioned, but I believe it is EXACTLY what my comfortable little soul needed.
God is using and stretching imperfect me for His mission. 
If you are considering adoption, here are four things to keep in mind.
The process of adopting can take a serious emotional toll on parents. I knew it would be hard but just didn't really know how emotionally drained we would be before we even had begun the hard work of bringing her into our home.  Domestic/International/Foster regardless of the path – be ready to get your emotional butt kicked.
Attachment comes slowly and often isn't natural. THAT IS OKAY. If you have adopted and find yourself feeling lost without all those "great feelings" that are supposed to come with parenting – take heart, you are not alone.  God can use you, too, in all of your imperfections.
 Children love far easier than adults. My oldest son Lincoln is so precious with our daughter. Where I often feel frustrated, he is patient and kind with her, teaching her things, helping her, etc. I am so grateful for their sibling bond and know without doubt that God has built a lifelong bond between them.
And most of all, remember God is about transforming lives through His good work in us. When you set out on an adoption journey be ready – it maybe your own life that He transforms and "saves" right along with your child as you lean on Him.
Anna's adoption is not a redemption story of a Christian, American family who swoops into a Ghanaian village and "rescues" an orphan child.
How ridiculous.
The real redemption story in my daughter's adoption is how God is redeeming me through this process from the selfish, faithless, easily angered and lacking in-compassion woman that I was into someone that is still those things, but hopefully, each day, a little less of them.
A redemption story. Backwards.
~
One more final thought for the rest of you. If you know someone who has adopted, take a moment to compliment them, bring them dinner or pray for their family.  We can all get by with a little help from our friends.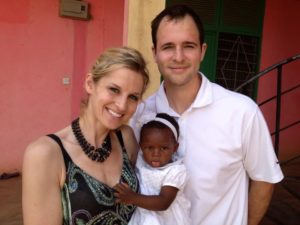 Bio: Sheila Carlberg is a graduate of Grove City College, a published author, and wife, and a mother of two boys and one daughter. 
Follow "Smartter" Each Day on Facebook!
Follow "Smartter" Each Day on Twitter!
Follow Jessica on Instagram!