Disclosure: I was compensated for my time reviewing this product/service, writing this review, and hosting the giveaway. All opinions are my own.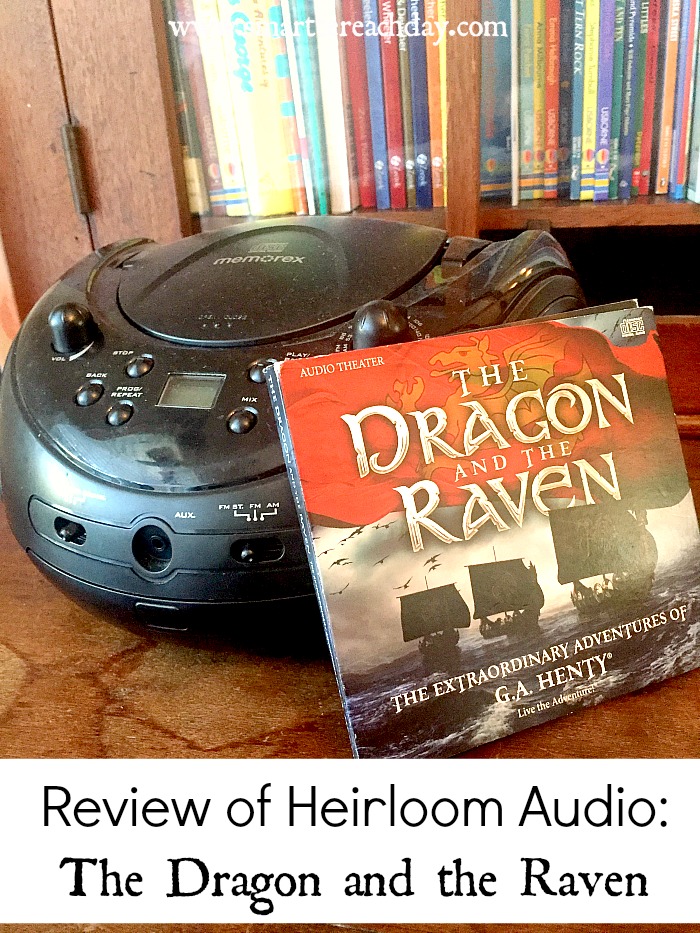 Until this summer, I had never heard of G.A. Henty's novels. And I had no idea they existed in the form of high-quality audio dramas for families!
The G.A. Henty renditions are Heirloom Audio's line of "Audio Adventure for Christian Families," and I just knew my boys, seven and five, would LOVE listening to the action-packed audio stories.
I was not wrong!
We loved "The Dragon and the Raven," which tells the story of a brave British king. The two and a half-hour-long drama is extremely well-done, with a cast of award-winning actors including Helen George ("Call the Midwife,"), John Rhys-Davies ("Lord of the Rings"), and John Bell ("The Hobbit").
It's not the riveting story that compels me, most, though. What I love most is the Christian character traits and positive virtues that the story highlights – so rare in entertainment these days!
I feel like it's especially difficult these days to find stories in general (whether books, audio, DVD, etc.) that are:
engaging to boys
full of compelling action
free of negative messages or language
and finally, that promote strong character virtues such as bravery, honor, and heroism.
The Heirloom audio dramas are all of this.
How I Use Audio Books In My Homeschool
Excellent audio books such as The Dragon and The Raven do so much for our homeschool! Although we do not typically use them in our "official" schooling time, I absolutely love having them around for afternoon quiet times or long car rides. I have loved having The Dragon and The Raven as part of our homeschool day. I love how it requires my children to imagine, honing their own attention skills as they listen to the beautiful score by an Emmy-award-winning composer, life-like sound effects, engaging narration and compelling dialogue. Quite an education experience, but they don't even realize it – they're so entertained!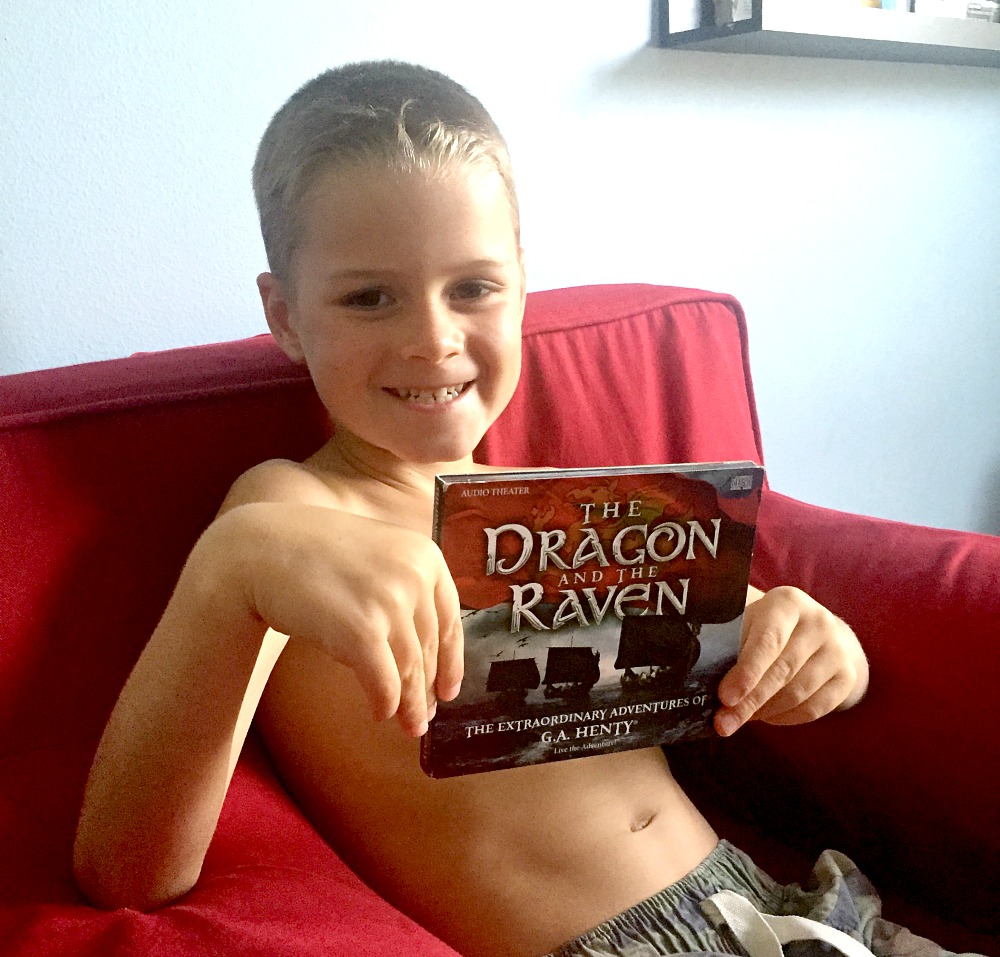 I still remember various cassette stories from my own childhood. I associate these memories with fond traveling adventures with my family, and still remember some of the lessons I learned from audio dramas as a child!
And the amazing thing about these Heirloom Audio Dramas is this: they are true! The story of The Dragon and The Raven tells the compelling, true tale of the British King Alfred conquering his barbaric Danish enemies through trusting in God. It is a truly amazing story and a new way to learn history!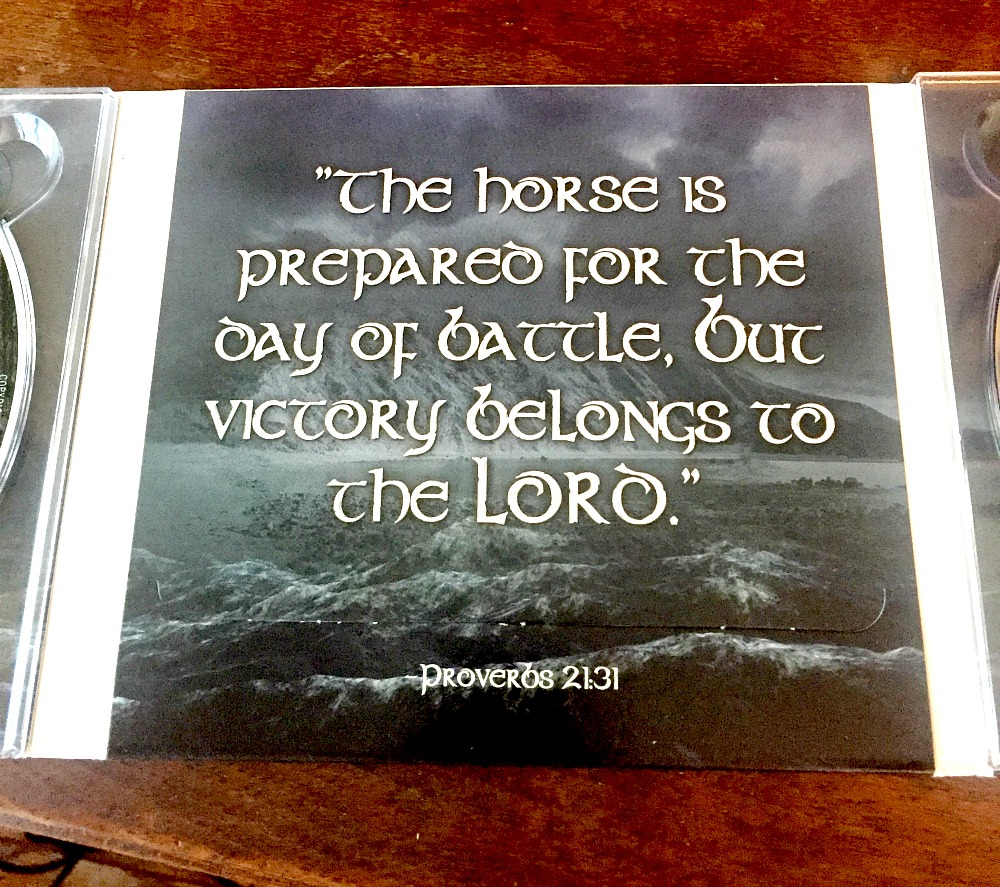 How To Order "The Dragon and The Raven"
If you're interested in checking out Heirloom Audio's highly acclaimed two-CD The Dragon and the Raven, you have nothing to lose! The company is offering a 90-day full money-back guarantee. (But I don't think you'll need that option!) You can read more about the product and order at Heirloom Audio.
Win A Free Heirloom Audio The Dragon and The Raven
Heirloom Audio is giving away two copies of The Dragon and the Raven. The giveaway is open to American residents age 18 and over.
Do you use audio books in your homeschool day?
Follow "Smartter" Each Day on Facebook!
Follow "Smartter" Each Day on Twitter!
Follow Jessica on Instagram!