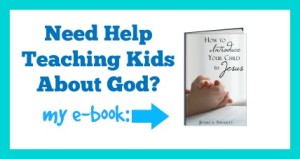 It is no secret. I was a horrible new mom. I was selfish, I worried, I stressed, I (gasp) tried to keep the house clean and dinner cooked, and I doubted myself, my calling, and, basically, whether life would ever be what I hoped it would. Well-meaning books and magazine articles remind you you can't be a "bad" new mom, but, oh, I was. Then again you probably already knew that if you've read much.
I think my major problem – besides lack of sleep, which I am convinced is the most effective form of torture mankind could ever utilize – was perspective. I lost all sense of time. On some level I think I truly believed I would never again have a shower longer than eight minutes and that Sam would be crying from gas the rest of his life, a life that, incidentally, was destined to be cut terribly short from SIDS, nasal congestion, or general bad parenting.
Thus, it is with an understandable amount of apprehension that I anticipate the arrival of little Ty. I'd be lying if I said I wasn't nervous. But more than nervous, I feel determined. I know my mistakes, and I will NOT make them again. I can't wait to meet our newest little guy, and show him how much his mommy loves him, and also that she is unfazed by inconsolable crying. It won't be easy, though, so I'm writing myself this letter to read when things start looking bleak.
Dear new-mom-again Jessica,
First of all, stop right now and say thank you. This is hard, but it is not cancer, it is not heartbreak, it is not war or AIDS or persecution or imprisonment. God is allowing you to be stretched and made holy in the most wonderful, blessed way possible – with a precious little newborn. So say thank you.
Now take a long, deep breath. It may seem like this will last forever, but it won't. Right now you are worried that this little guy will roll over in his sleep, that he has some undiagnosed allergy, tumor, or infection, that without you watching him like a hawk he can't possibly survive newborn stage. Relax. Chances are good that before you can blink, he will be sitting in his Bumbo with a smiling doggy bib eating sweet potatoes reading "Green Eggs and Ham" and saying "mmmm." Chances are, he will survive, and so will you. And that crying, gas, or colic? He might be unhappy now, but he won't be forever. One day he will be bouncing and laughing in the farm animal chair, he will die giggling when Daddy tickles him, and he will jump up and down squealing the name of his favorite stuffed animal.
You're tired. Every minute of crying is longer, every burnt piece of toast more devastating, every "no" from Sam more obnoxious, every too-small piece of clothing more offensive, and every worry more terrifying than it actually is. It will all look better by bathtime.
So just wait. No matter how awful-horrible-no-good this day is (and it's only 8:26 in the morning), it will end. Eventually, all babies will be sleeping, and you and Todd will laugh at something Sam said and that you found mounds of toilet paper behind the television and nipple shields in the potato chips, and you will climb in bed and watch 24, and it won't be so bad.
But until then, enjoy. You may be tired, someone may be fighting a nap, you might be worried about asthma or fitting in old jeans, what to make for dinner or whether Ty is allergic to peanuts or not. Nevertheless, there are still beautiful things happening. Sam might be finally learning his colors, or Ty discovering his hands, or maybe the dogwoods are starting to come out, or a new dachshund puppy going for a walk, or a friend just finding out she's pregnant, or the sun making that pink color it does at about 5:45pm in May. Don't miss the good things. One day the boys will be gone and your house will be empty, and believe it or not you will gladly give up your blow-dried hair and vaccuumed floors and 5:30 dinner reservations to be cleaning up playdough while two kids are crying. (So I hear anyway. 🙂 So until then, relax, trust, and enjoy. You'll all make it! I promise.
Love,
older mom Jessica
Follow "Smartter" Each Day on Facebook!
Follow "Smartter" Each Day on Twitter!
Follow Jessica on Instagram!