Thank you to CVS for sponsoring this post. All opinions are 100% mine. This post may contain affiliate links.
About four years ago, I had a moment – which we will group in the "Not My Best Moments Ever" category.
My son was six weeks old. He only slept STRAIGHT UP AND DOWN. And I mean – stiff as a board, hold me in the PERFECT WAY UPRIGHT or I will scream bloody murder. I could sort of produce this effect in a car seat, but mostly I held him.
One night, it happened. All I was trying to do was get him to go to sleep. You know, for the night…like humans do. I would get him to nod off, try to slither into bed holding him, and whoops – the angle was off – his little eyes would angrily pop open, and he'd scream like the dickens again for twenty minutes.
I went through this little routine about, oh, 65 times until I just couldn't take it. I handed him to my husband, and moaned something like, "Why did we have children, anyway? This is just awful! It was a horrible mistake."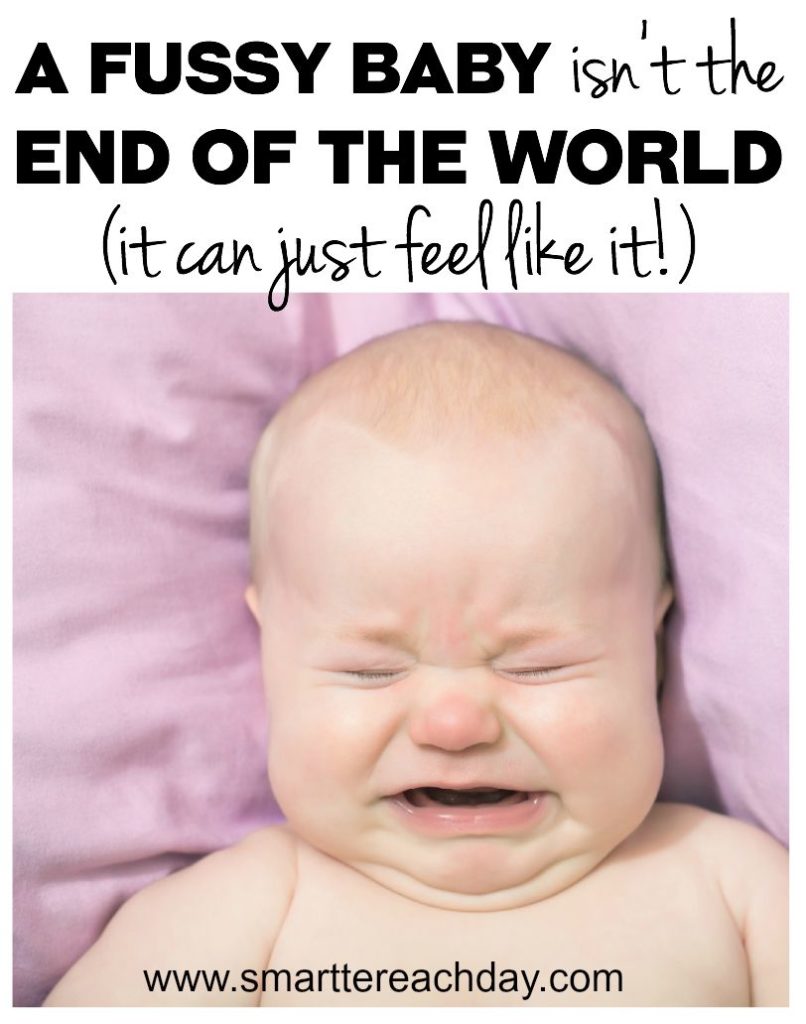 Gratefully, I have an exceptionally calm, rational, patient husband, who looked straight at me and said, "That's ridiculous. Chill out." (Or something along those lines.)
There is nothing quite like a fussy little nine-pound little life to bring out the COMPLETE WORST in a person. As wonderful as babies are (and as to-the-moon-and-back thrilled as I am to have my children), it sort of sums up the best of times and the worst of times, in our household, when we have a little one.
All of mine have been pretty fussy for a stretch. (Babies are fussy! my mom would say!)
I have found that if you are having a hard time dealing with a fussy baby, there are typically three reasons:
Your baby has food allergies/sensitivities
Your baby has acid reflux.
You are driving yourself crazy wondering if your baby has #1 or #2, when in fact he/she is just "high needs." (Pediatrician-ese for "Don't Plan On Sitting Down For The Next Six Months.")
Fortunately for you, I have had lots of experience with each of these categories!
If you are dealing with a fussy baby, here are ten things to try:
The 5 "S" Way for calming a baby – Chances are you've heard of the 4-5 "s" ways to calm a baby (I think they added #2 on this list recently). But it's a great reminder. I would run through these like clockwork, even while I was dead tired, and usually one of them helped.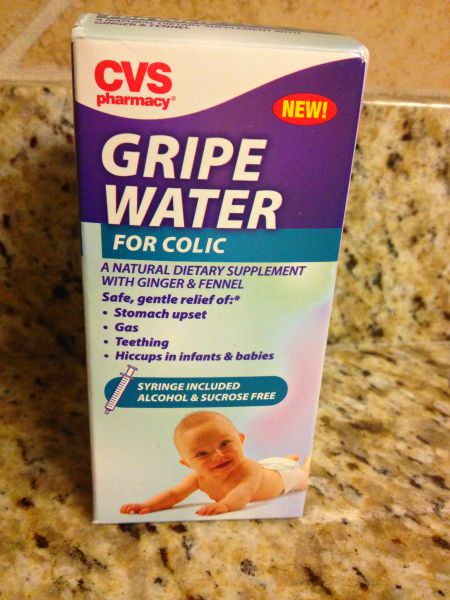 Gripe Water – I always had this on hand for my little ones. I love this CVS-Brand of Baby Calm Gripe Water, because it contains the exact same ingredients as the other "name brands" of similar products, yet at a fraction of the cost. I have personally used this product on my babies and recommend it. No – it is not a miracle cure once-and-done for a fussy baby. But many, many times I have used it and it definitely seemed to improve my baby's tummy troubles. I think it's the fennel component! Works like a charm!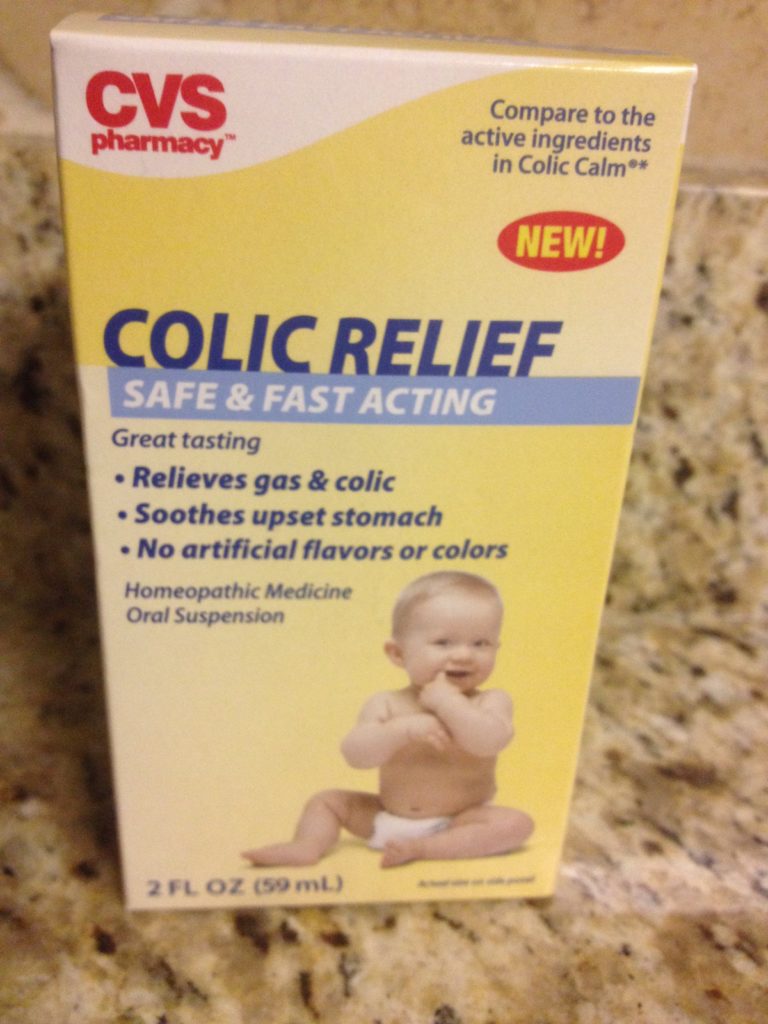 Homeopathic Gas Remedy – This is a blend of several remedies specifically safe and effective for babies. Again, definitely try the CVS-brand – all the same ingredients and SAVE SOME MONEY! I am a little new to homeopathy, but I had tremendous success recently using one to cure my mastitis! I'm a believer!
Going dairy-free, if you're breastfeeding. Oh, I know – this just sounds like the end of the universe as you know it, doesn't it? I wrote a comprehensive Two Week Dairy-Free Meal Plan just with you nursing moms in mind! I PROMISE – it is not as overwhelming as it sounds! (Just plan on spending a lot of money on coconut milk ice cream…)
A Drop or two of water – Now, this is going to sound crazy. But when my little ones were very fussy, I often had a little luck distracting them with a drop or two of clean, cold, filtered water. I would fill an infant syringe with water and SLOWLY drop it in their mouths. I think this helped for a few reasons. One, it's possible babies get thirsty! (Of course if they are actually hungry, then feed them.) Two, if there is a reflux component going on, water makes it feel a little better. And three, if they're just mad and don't really know why, it can distract them back to happiness. I am not promising you it is a cure-all, but it's another thing to try!
Probiotics – I have read and heard a lot of research on giving infants probiotics. Consult your doctor for exact dosing and weight. I have heard good things about this dairy-free brand for infants and babies.
Reflux medication – No mom wants to give her baby unnecessary medication. And obviously this is an issue to discuss with your doctor. But I am simply saying that we experienced profound improvement in my son's comfort and sleep when we introduced acid reflux medicines. For what it's worth.
Bounce on the yoga ball.
Putting on music and dancing.
Now – your turn. Have you had a fussy baby? Which of these have you tried? What advice can you offer?
Follow "Smartter" Each Day on Facebook!
Follow "Smartter" Each Day on Twitter!
Follow Jessica on Instagram!