Thank you to CVS for sponsoring this post. All opinions are 100% mine.
Do you have a little one who suffers from asthma or breathing issues? If you are in need of some new tips and tricks for dealing with asthma in your kids, this post is for you!
My husband and I often say that managing our son's asthma is one of the most stressful parts of our job being parents. Especially when you are dealing with a little one who cannot fully understand or communicate what's happening in his or her body, it can really take a toll to diagnose, treat with the right medicines, and know when to seek professional care. And because many of the medicines can have side effects (immediate or long-lasting), there is an extra layer of pressure to get better, or figure out if medicine is really needed.
All that to say, mom who is dealing with asthma: you have found a friend here.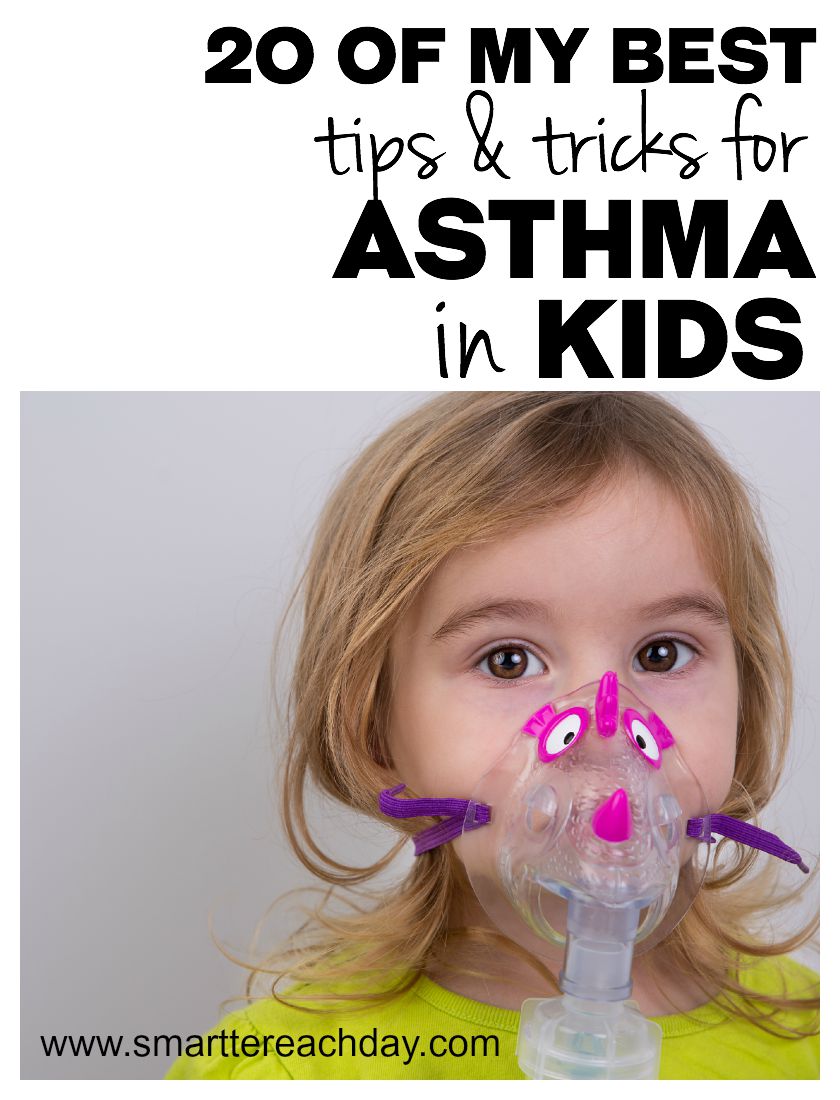 Here are a few things that we implement for treating asthma in our kids. While none of them, for us, has been a "perfect" cure, they all at times offer relief or improvement.
The basic advice you have probably already heard, but is worth repeating, is to identify if possible the triggers for your child's asthma. We have determined that the everyday cold is Sam's main trigger. If you don't know, get allergy testing to see. My husband is (randomly) allergic to feathers, and he had a horrible asthma attack when we first got married due to our fluffy down comforter I bought. (Oops.) Whether it's animal, seasonal, things in the home, etc – there may be factors exacerbating asthma that you don't even know.
Consider reading this series on natural asthma relief. It was very helpful to me!
Be mindful of dust. Even if you're not highly allergic to dust, it couldn't hurt to clean the air. I purchased a mattress cover such as this one. I vacuum often, and wash sheets AND COMFORTER once a week, including stuffed animals. Installing hardwoods instead of carpet or eliminating stuffed animals are other steps to take.
Use a HEPA air filter and changing it monthly. You can see at your local home store which air filters are best for allergens and highest quality of purifying air. This is not the time to be picky – get the best! You want a filter that really cleans out the air in your home. We change it monthly and sometimes even more if we've just started up our HVAC system for the first time that season.
Have them take a shower before bed to get rid of any allergens (outdoor, animal, even food, etc.).
Consider an anti-inflammatory diet: I wrote an in-depth post on an anti-inflammatory diet for kids. We do not follow this diet exclusively, but if my son's asthma is flaring up, I try to stick to it.
Inhaled cortisteroids. These are medicines such as Flovent or Qvar that you inhale daily. They do not treat asthma immediately, but reduce inflammation in the lungs. I do think these have helped my son, but on high doses I see behavioral side effects, so try to limit them. I do think they work though.
Utilize rest during asthma flare-ups. Any extra movement – talking, running, etc. is more work on the lungs, thereby stressing them. We watch videos, ride him in the stroller, read, anything to keep him still.
Stay hydrated. Our neighbor is a respiratory therapist and he said keeping the lungs hydrated is a tremendous help with asthma.
During flare-ups, I keep him hydrated with WARM liquids. Cold can jolt the lungs into a spasm. I warm water/juice mixture, soup, or broth (not his favorite 🙂 ).
Use a humidifier. Lots of the dry air in the winter can increase coughing, thus increasing inflammation. Just make sure you clean the humidifier, or else you'll be dealing with mold, which is not good for asthma!
Lots of vitamin C. Naturally occuring in fruit, or as a supplement.
Avoid food additives and fried foods. I have definitely noticed how this can bring Sam from the "yellow warning zone" to the "red danger zone" in his asthma. I try to avoid additives, period, but especially during flare-ups, we avoid any heavy, greasy, fried dishes.
Avoid sugar during flare-ups. We stick to natural sugars in fruits for snacks during times when asthma is bad. Sugar lowers the immune response, and I want Sam's immune system to be functioning as best as it can when he is dealing with asthma.
Avoid gluten during flare-ups. Honestly, I sometimes think gluten gets a bad rap these days. I am not 100% sure that this is a negative impact on Sam's asthma, but I have read many places that it can make asthma worse, so when Sam has a cold and we are trying to keep the asthma at bay, I just use gluten-free substitutes for snacking and baking. Because there are so many substitutes these days, it's not too much trouble.
Remain calm. This advice applies during asthma flares or an attack. Asthma can be strongly related to emotional triggers. If kids feel stressed or afraid, the breathing difficulties can increase. I have had several doctors or pediatricians stress to me the importance of remaining calm and keeping the child calm during asthma attacks.
Fresh outdoor air. This can vary child to child. You probably would not want to rush from warm, inside air to freezing outside air, as that can actually make asthma worse. And of course if asthma is triggered by a a blossoming outdoor plant, ignore this advice. 🙂 But I have definitely seen improvement many times in Sam by taking him outside for fresh air. I know myself from struggling with childhood asthma that I often felt better outside. It's an idea to try.
CVS Mucus relief Chest Congestion Plus Cough. So – this stuff. My friend Brandi has a little one with asthma. She texted me a while ago and said, "I found the BEST medicine at CVS for those nasty coughs that come with colds!" It was this CVS medicine. Her son is like mine, and when they get a cold, everything sounds 1000% worse than it would on another child. When my son gets a cold, he has SO much more drainage and coughing than my other kids typically do. I am not normally a fan of cold medicines, but if we are faced with the potential possibility of steroids (which I hate with a passion) I would much rather try to treat it with a cold medicine and see if that can cut down on mucus production, coughing, and get him over the "hump" of the cold to better breathing.
Applying Medicated Chest Rub. I love this CVS-brand of topical cough suppressant that you can apply to the skin. It is not specifically designed to treat asthma coughs. However, when my son has a cold and coughing due to virus, this can quell some of the coughing spells and generally help him to breathe a little easier. The directions say to apply on the chest and throat. However, an old wives tale says to apply to the feet. Weird as it is, I've seen it work!  I've said it before and I'll say it again – I love using CVS brand. It's a no-brainer : the exact same ingredients for WAY less cost.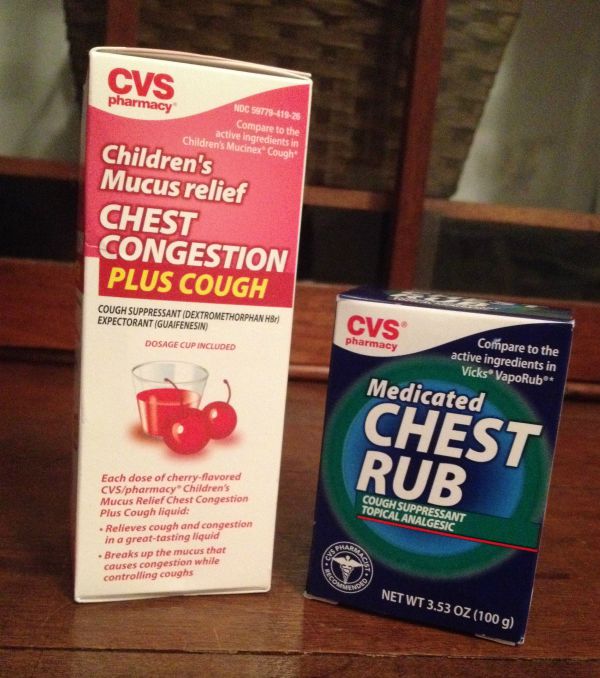 So now, I'd love to hear. If you have deal with childhood asthma in your family, what works? What doesn't? Share!
Thank you to CVS for sponsoring this post. All opinions are 100% mine.
Follow "Smartter" Each Day on Facebook!
Follow "Smartter" Each Day on Twitter!
Follow Jessica on Instagram!