When I was engaged, a few of my teacher friends threw me a Pampered Chef bridal shower. I'd never really heard of Pampered Chef.
I am here to tell you that these exact items I received TEN YEARS AGO are the ones I still bake cookies and casseroles in, scrape out my pancake batter, and use to smash out my garlic.
These things work, and they last.
I'm throwing a virtual Pampered Chef party here today. I sure wish I could pour you a glass of white wine and dump a hunk of cheese dip on your plate while we look them over, but now that we're all just imagining it, here are a few of my favorite items.
The reason I love Pampered Chef is because the items actually last forever. They don't break, chip, stop working, or annoy you, and if they do, with many of them you get a new one because they have a lifetime warrant.
If you're in need of a Pampered Chef item, or a Christmas gift, check out the website here.
How does a "virtual" Pampered Chef party work?
Super easy.
You order online at this site.
Your item ships to you (shipping costs are based on cost of items – probably around $7.50)
Your items will get to you the second week of December.
So without further ado, here are my favs:
stoneware cookie sheet
I didn't want to post such an ugly picture, but my friend and consultant assured me that this is "beautiful" in terms of stoneware. It means it's been loved! I love that it's non-stick and safe. I use it for cookies and all sorts of roasting. These items come with a LIFETIME WARRANTY. My sister's broke in the oven like seven years after she got it, and the company sent a brand new one.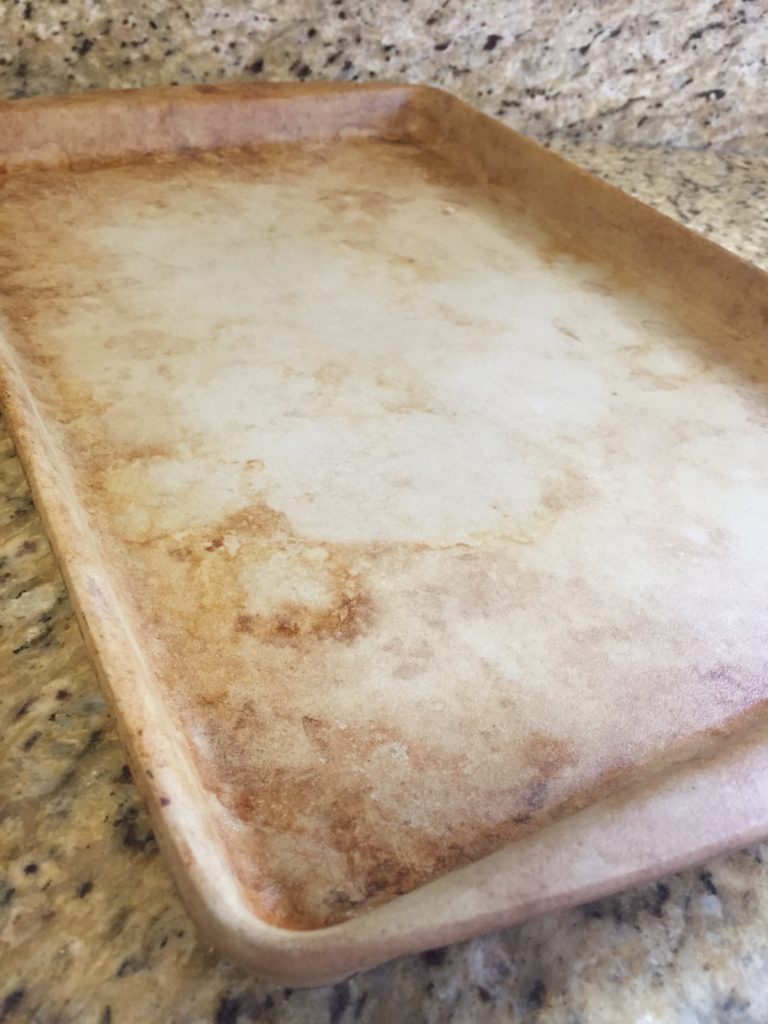 The KNIVES!
The knives you're looking at here ARE TEN YEARS OLD. They still work great. The green knives are the coated ceramic. I have the bread knife ($20.50) and the Santoku ($19.50). The black is the utility knife ($41). They are my favorite knives and I use them over and over.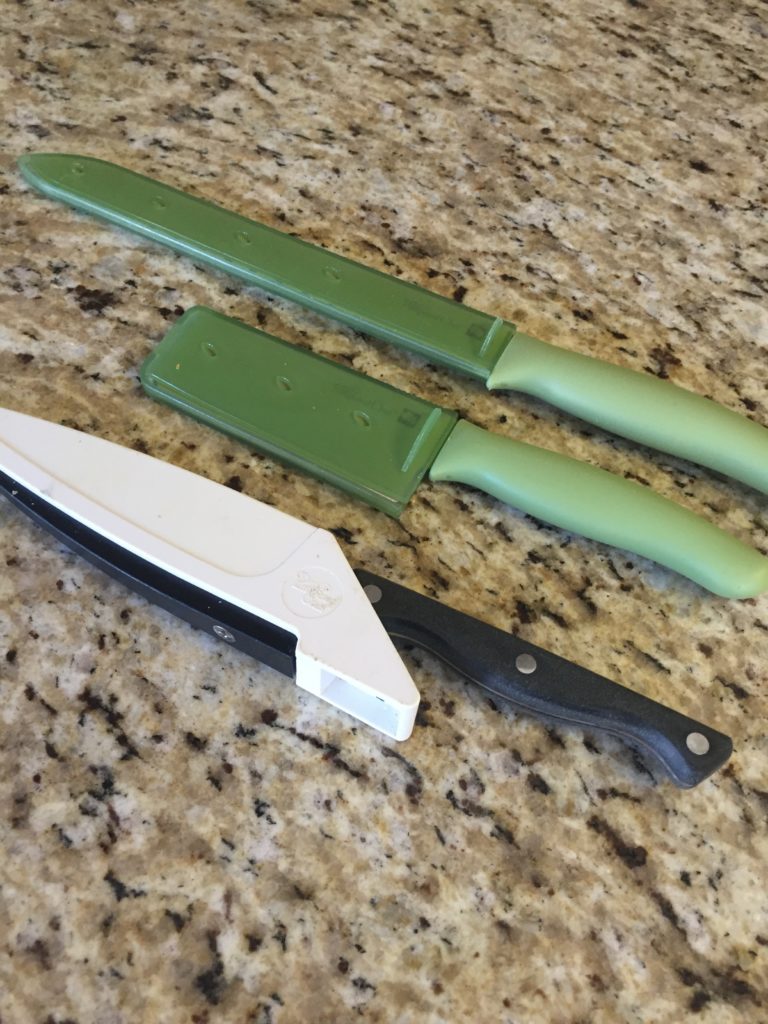 Spatula
I just got another spatula because of the despair I suffered when I'd realize my only Pampered Chef spatula was dirty from the morning's eggs, and I needed it to make brownies. Problem solved.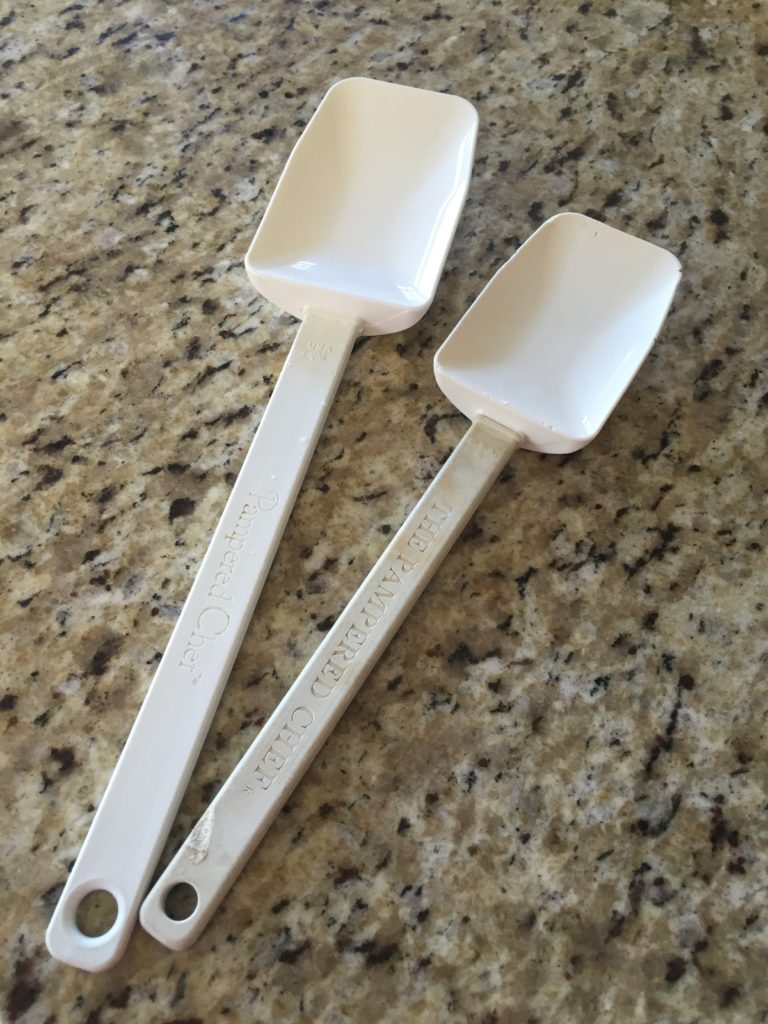 Can Strainer
It may seem silly to be excited about this little thing, but it is AMAZING. Saves a colander from washing, AND, it's awesome for canned tuna or chicken. NO more squashing that lid down to remove all the water. Ick! This little thing is amazing.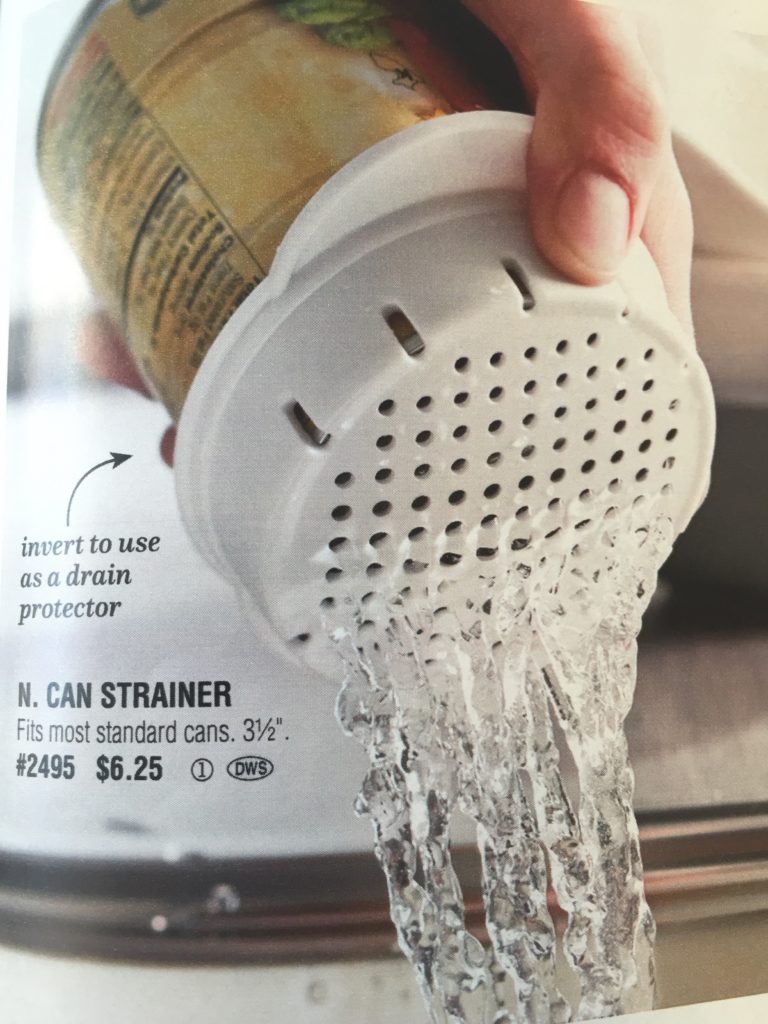 Mason Salad Container
Disclaimer: I don't have this. I just think it looks awesome. ($16) Comes with a lid that holds dressing. Good Christmas present for someone who works out of the home?
as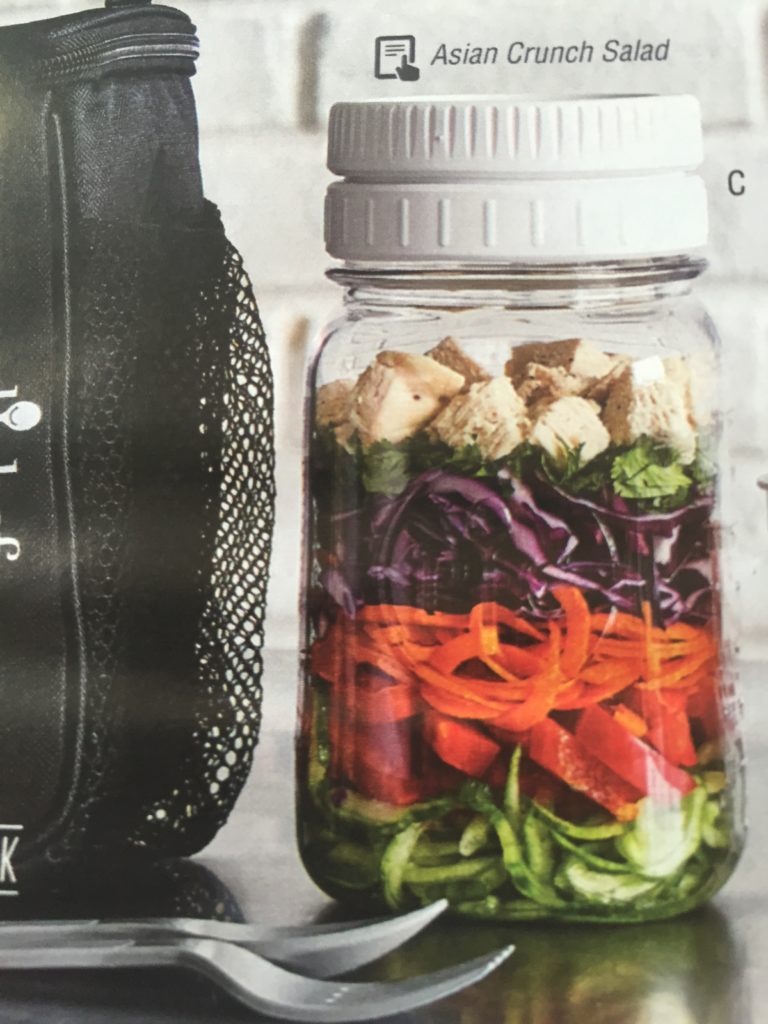 Mix and Chop
Yet another tool I don't know how I lived without. Pieces about ground meat when you're browning it. Saves like 378 minutes. ($12)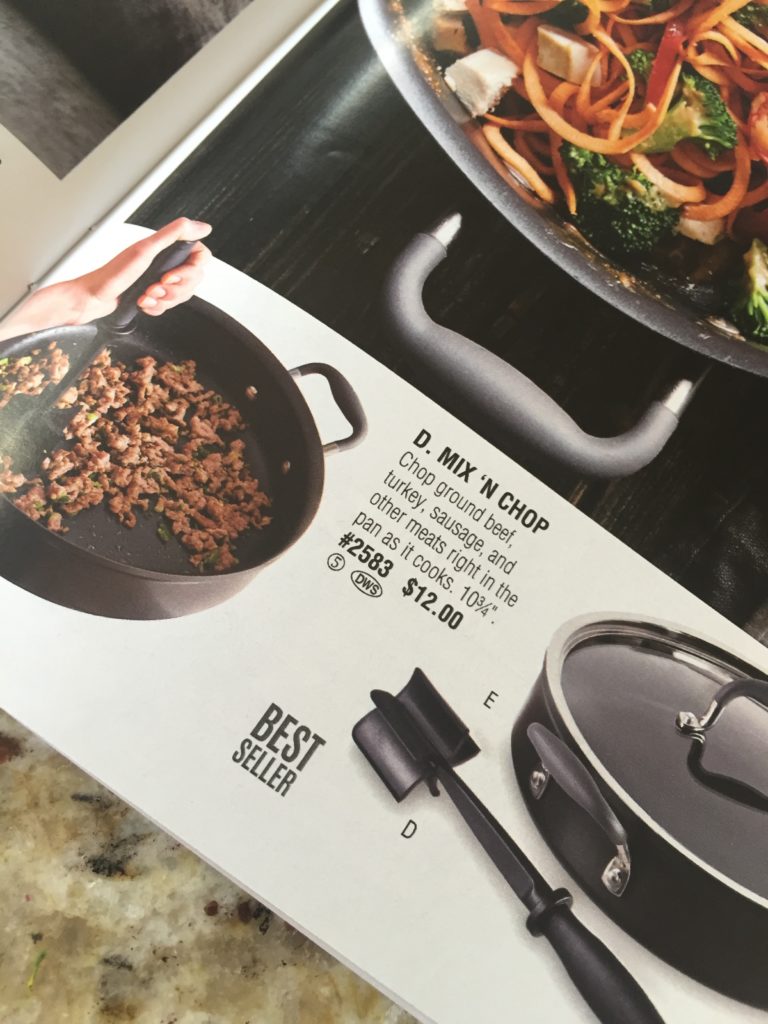 splatter screen
I love my splatter screen so much. No more grease all over the place. Love how it folds over to vent. I throw it in the dishwasher!  ($24.50)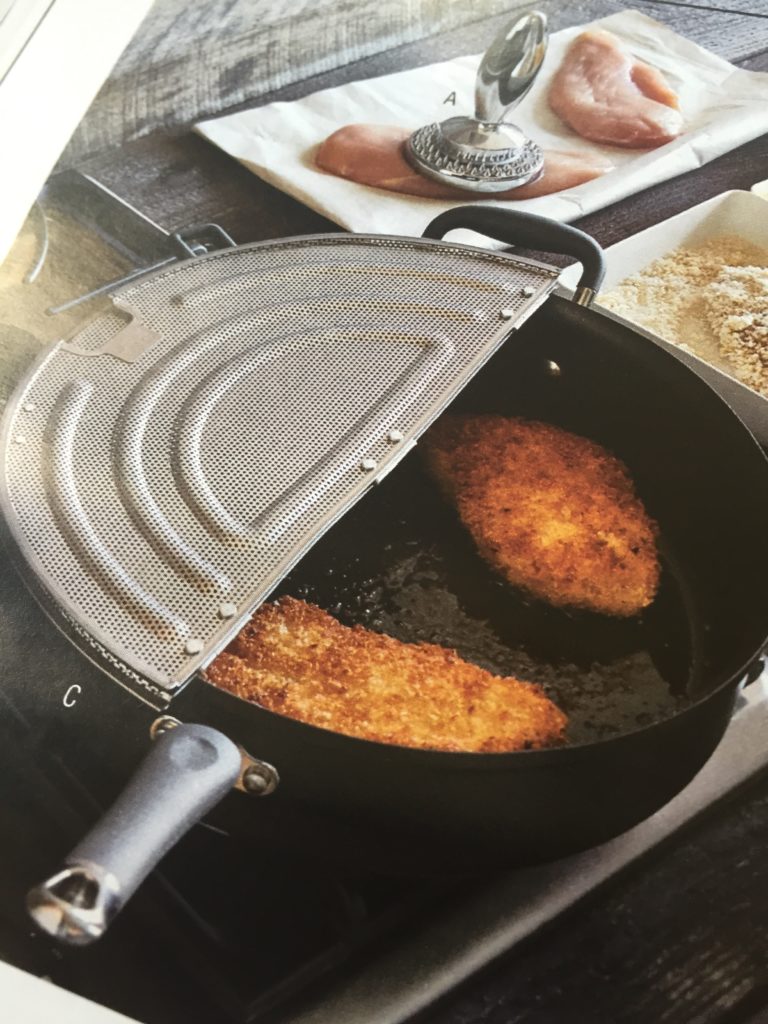 spiralizer
Disclaimer: don't have this one either. It's on my wish list. Then we can be trendy and make noodles out of zucchini and beets like all the cool kids. ($62)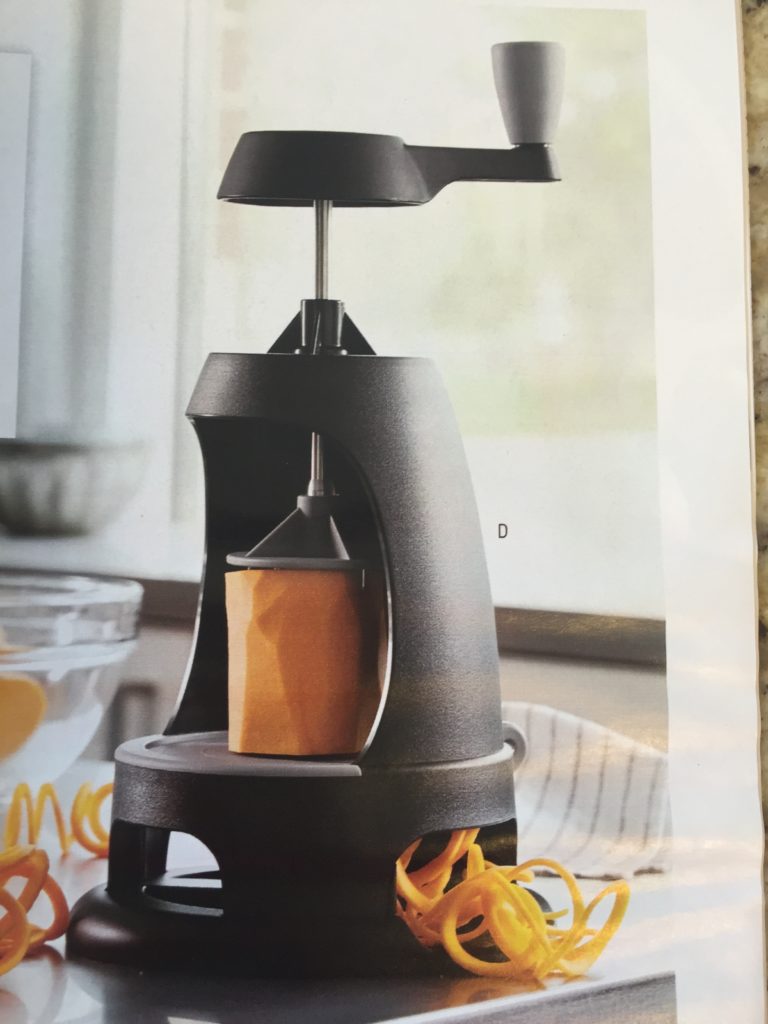 Stonewear casserole dish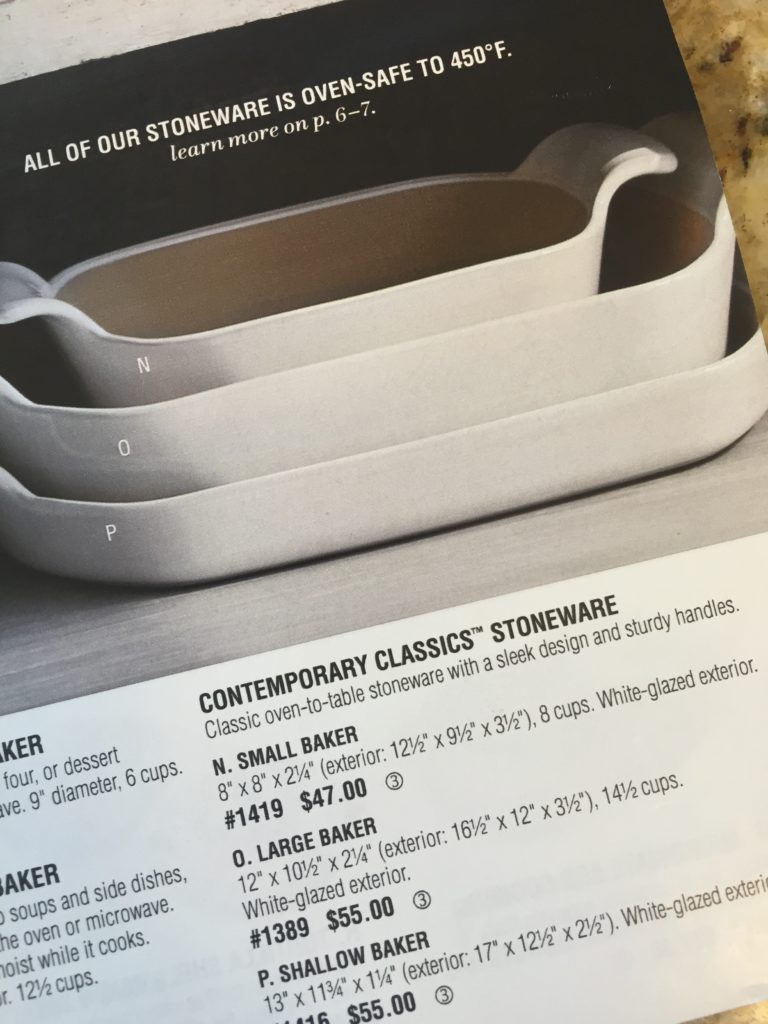 Honorable mention that I forgot to take a photo of: My garlic press!! It took me 5 years to believe them that you can actually put the cloves in there WITH THE PEEL ON. Friends, they were telling the truth. A kitchen miracle.
If you want to order some Pampered Chef:
On the top click "FIND A SHOW."
Type my name : Jessica Smartt!
Order all your stuff!
THIS SHOW CLOSES NOVEMBER 30. You'll get your stuff about two weeks later. Definitely way before Christmas!
If you want something but are having trouble ordering, email me at jessicasmartt at gmail.com and we'll get it figured out.
Do you use Pampered Chef? What's your favorite item?
Follow "Smartter" Each Day on Facebook!
Follow "Smartter" Each Day on Twitter!
Follow Jessica on Instagram!