A note from Jessica: This is the second guest post from my friend Amy. Her first guest post, Real Housewives of Angst, was a colossal hit, one of the most popular posts I've ever had! This one is equally profound. I read it a week ago, and already it's transformed my thinking and encouraged my days. I hope it does the same for you!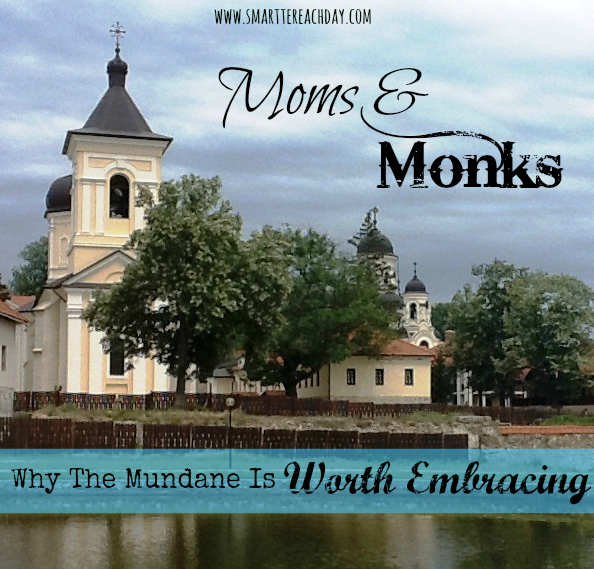 Dear Mothers with Young Children,
Last time I wrote about motherhood, I reflected on the angst that many of us stay-at-home moms are prone to feel, as we wade through the daily tedium of housework, wondering why we are not getting to use our education and skills in a more exciting way!
Lately, though, my perspective has changed, as I've begun to see the value in the mundane! I hope this may be a comfort to you, as well.
But let me back up….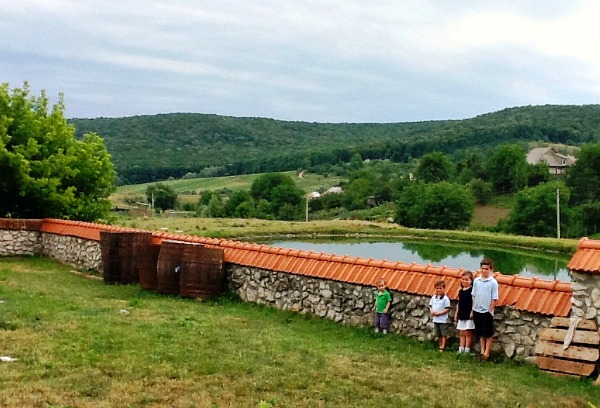 While living in Eastern Europe last year, our family visited a couple of very old monasteries. One was primarily in a cave on the side of a hill, and the other was a set of beautiful buildings way out in a rural setting. Both places had a complete aura of peace, rhythm, and focus.
The monastic life appeals to me. I admire their simple rhythms, the stripping away of distractions, the solitary focus on God.
The lives of these monks seem very different from mine. But recently, after reading an article written by Ron Rolheiser entitled, "The Domestic Monastery," my thinking has been turned upside-down.
Maybe I, as a stay-at-home mom, have more in common with those monks than I would have realized. 
Here's why.
Medieval monks voluntarily withdrew from the world out of obedience to God, taking vows that would enable them to better focus on Him and serve those around them. Choosing to be a stay-at-home mother in this age often feels like a withdrawing (albeit to a lesser extent). We may have to give up certain commitments, forms of entertainment, even careers.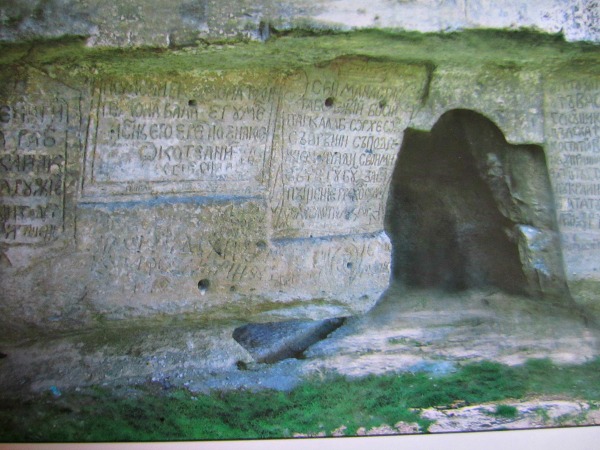 The benefit in the withdrawing is the additional quiet that gets invited in.  I almost chuckle as I write this since my home is rarely ever quiet with four wild children running and climbing around.  But still there is a mental quietness that I never experienced when I was in the corporate world, or really at any other stage of life.
Without a lot of adults around me to stimulate conversation, I am forced, or rather enabled, to compose my own reflections.  (Is there any wonder that so many moms have blogs?)
I am able to converse with God much more frequently since He is often my only non-child companion.
Also, monks' daily lives revolved around a daily pattern of prayer-reading-manual labor.  My pattern follows more along the lines of: prayer-cooking-cleaning-wiping-repeat (not so much time for reading).  But if the monks chose to have a pattern, perhaps there is merit in the rhythmic predictability to my days as well.
Instead of lamenting the boredom or banality, what if I embrace it?
The simplicity of the mundane tasks and schedule free my mind up to think of higher thoughts, to pray, to worship.  Because my days are not mentally challenging all of the time, I have more brain-space to look forward to Heaven, to realize this life is not all there is.
A significant part of life in the monastery was the monastic bell. When those who lived within the walls heard the sound of the bell, they were expected to drop what they were doing (or rise from sleep) and answer the summons.  As Rolheiser pointed out in his article, mothers hear a "monastic bell" in many forms.  In my case, many things make me drop whatever I am doing to answer the gong/cry/crash/spill/scream.  The bell seems to be chiming all day at my house!
The good comes from realizing that these "calls" remind me that my time is not my own.  My plans are not my god – at least not a god that does me any good. When I can lay down my life in these small ways, I can lay down my life for the True God.
The parallels between motherhood and monastic life do not end there.  (See my post here for 8 ways mothers are like monks.)
But here is some other good news:  Unlike monks who gave their entire lives for this calling, mothers are only in this pattern for a short season.  Much as I can appreciate the benefits in this kind of focused life, if I had to do it the rest of my life, I might feel overwhelmed.
There are many moms, like me, who feel like we have been educated and trained for careers and avocations other than what we are doing right now as we stay home to raise our children.  This can raise a sense of angst as we ask, "Am I not equipped for something more than just scrubbing these floors and keeping these mouths fed?"
And the answer may very well be YES!  We may someday have the opportunity again to use the portions of our brains that can compose spreadsheets or converse in full sentences or practice law or analyze the stock market or take care of hospitalized patients or remember what that thing-y is called.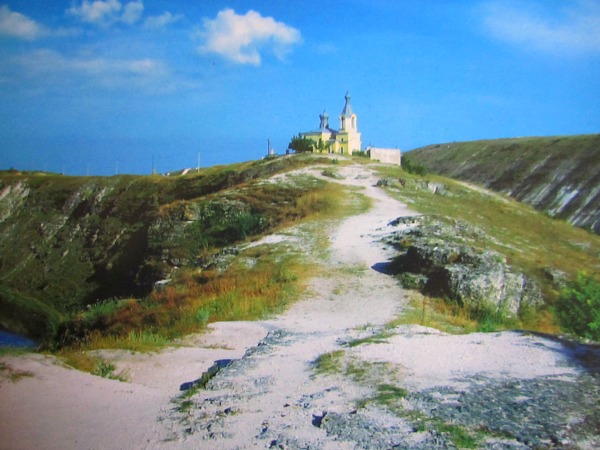 But for now, for this season, we can rejoice  – not just suffer through – because we can grow as the monks did.
We can find the freedom in the simple rhythms of the day. We can praise our Creator when we are withdrawn from other grown-ups. We can allow for the stretching of our hearts, as we give up our time and plans for the sake of the ever-sounding monastic bells in our homes. Through acts of simple servitude and worship, we can thrive in this monastic season.
I just wish I had realized all of this many years ago.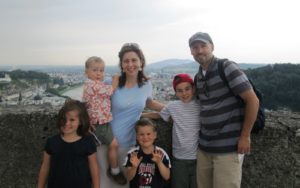 About the author: Amy is an under-trained and over-analyzing homemaker, wife to her college sweetheart and mother to four wild children.  She often feels like she is the real-life (much shorter) incarnation of the mother in the "Family Circus" comics and writes about her family's daily happenings — and the occasional thoughts along the way– at FranklyJournaling.blogspot.com.
Share this with a friend...