So after 7.5 years of marriage, I have realized that my husband…can cook! Sneaky little man was hiding his secrets all this time. Pretty smart, huh? 🙂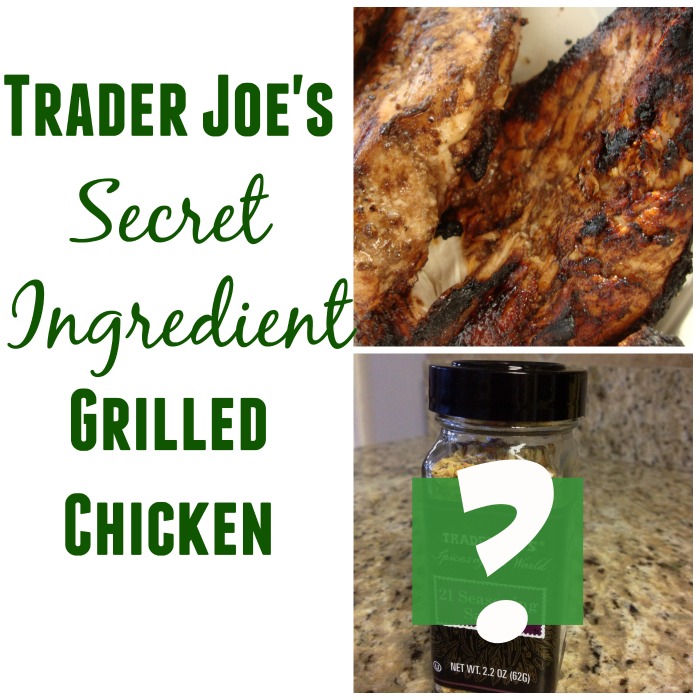 Todd created (and grills) this recipe almost every weekend. Everyone who's had it just loves it! And of course, it uses a super-special secret ingredient from my favorite grocery store, Trader Joe's. Here's what you need: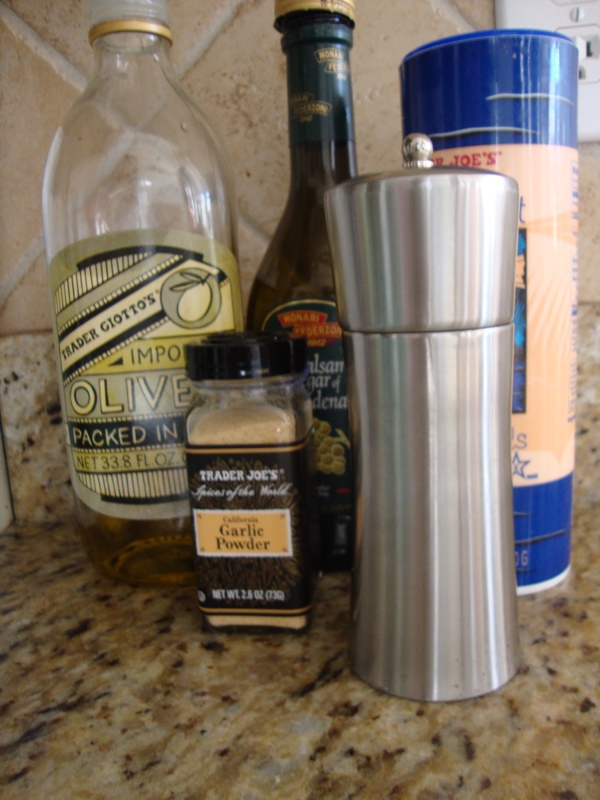 3 pounds of raw chicken breast
1/4 c of EVOO
1/4 c balsamic vinegar
1/2 tsp salt
1/4 tsp pepper
1/4 tsp garlic powder
and of course…drumroll…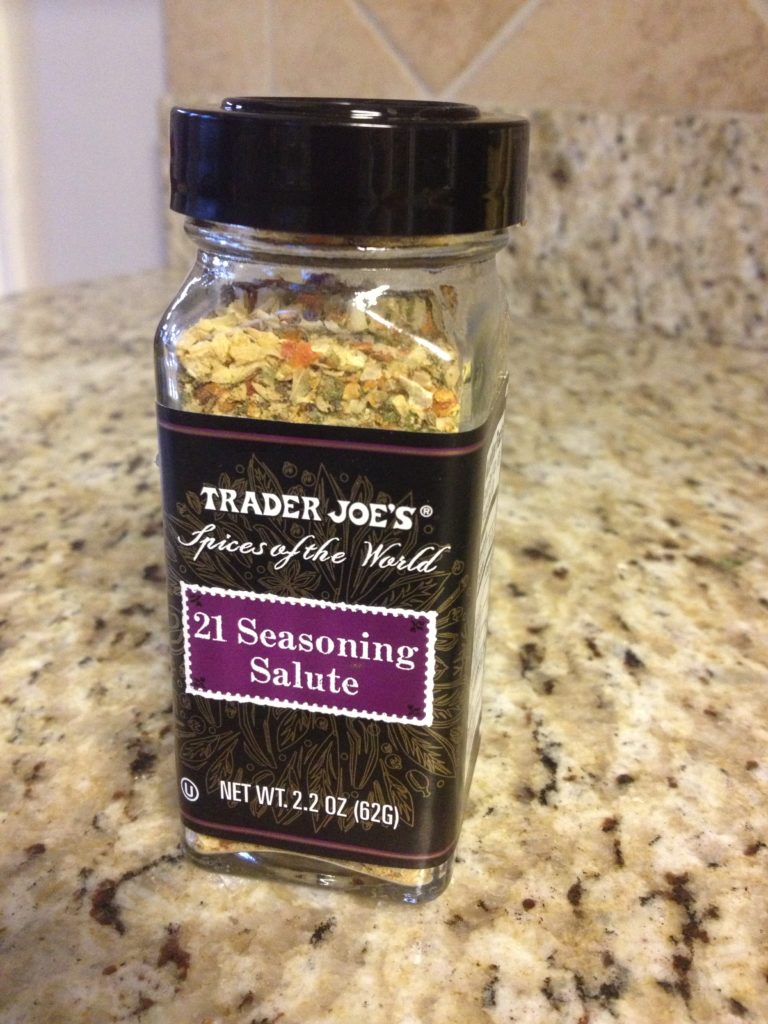 Trader Joe's 21-Seasoning Salute. Add 2 tsp to your marinate. No additives or weird ingredients. Just 21 delicious spices that make every dish magic.
What you need to do:
mix all the ingredients together and marinate for at least an hour.
put the chicken on the grill and pour the bag drippings on top of the chicken. Todd says to cook it on a low-heat grill for 30-40 minutes or until fully cooked. But don't overcook!
While it's cooking, Todd makes another little batch of dressing to apply. Mix together an additional 2T of EVOO and 2T of balsamic and apply while cooking. (spices optional at this point).
Flip the chicken a minimum of 4 times while it's cooking.
And then you have it…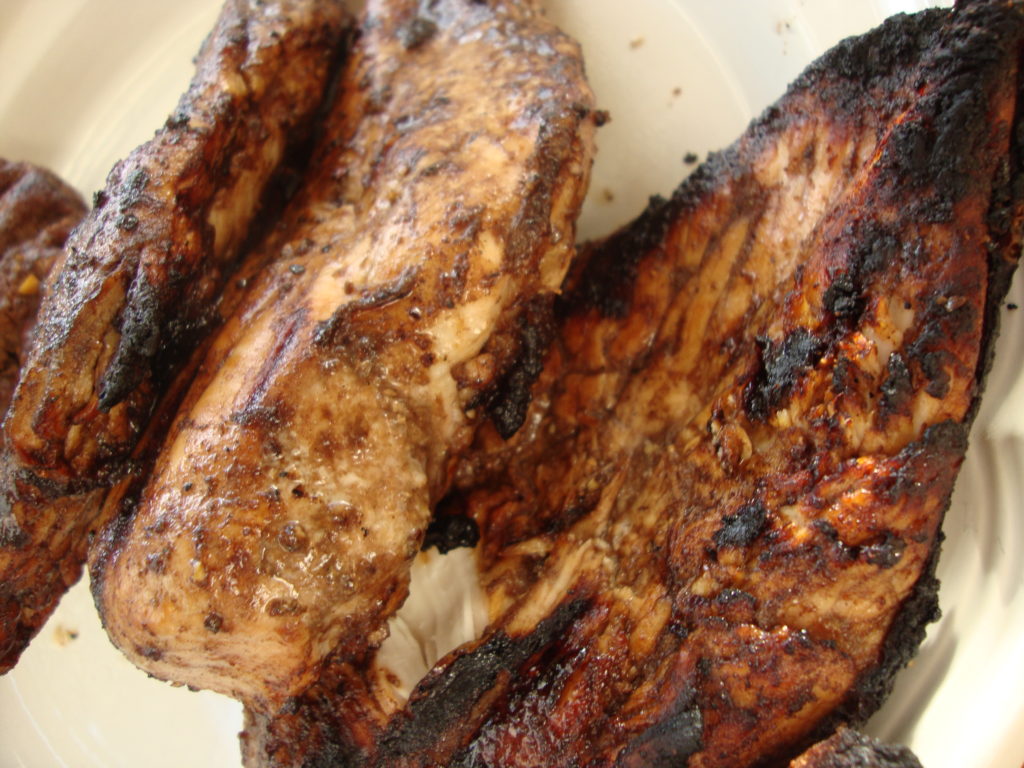 You HAVE to try this recipe!
Follow "Smartter" Each Day on Facebook!
Follow "Smartter" Each Day on Twitter!
Follow Jessica on Instagram!