Today, I made biscuits.  They were absolutely delicious, but there was a cost involved. I had just put the final brushstroke of butter on the last, when I turned around to discover that – not to worry – the entire kitchen had evidently regurgitated itself in seventeen minutes. Every. Single. Bowl. that I own was sprinkled across the kitchen in a stepping stone / tripping hazard sort-of pattern. There were spoons, spatulas, rice crispies, stickers, paper towels, and honey smushed into the cracks of the tiles.
And that about sums up the life of being a stay-at-home mom.
Cereal everywhere.
You do wonderful things, but there is always a cost involved.
I love being with my children more than life itself.
But among the casualties of this lifestyle: order, peace and quiet. I have some tips today for those of us who know the sweaty talent of untangling a knotted shoelace, refereeing a fight, and scheduling a doctor's visit, all the same precious thirty seconds. For those of us who love being needed so very much, but know the intimate sentiment that FOR THE LOVE, I AM IN THE BATHROOM. CAN IT WAIT JUST 17.5 SECONDS?
Yes, for us. The beloved and the loving. The tired and the tender. The peacemaker and the peace-seeker.
5 Ways To Find Rest In Your Day As a Mom
Create beauty around you. From the decorating books I'm reading this year, I've finally gotten up the courage to nail a hole in the wall. In my house I've lived in for 4 years. Guys, I feel like big things are coming. But it is amazing – when you see beauty – fresh flowers, scripty writing you love on the walls, pictures of your clean, non-jelly-smeared little faces on the mantle, a paint color that relaxes you, decluttered spaces – it can calm you.
Provide your children with constructive things to do. You will feel better, and they will feel better. As to what "constructive thing" they need, I know not. I do know that today, here, that involved putting together a wind-up rocket, Legos, running around the house 25 times (yes.), folding towels, sweeping the floor, jumping on the trampoline, and making their own lunches.
Get thee outdoors. Sometimes, back when I was really in the trenches, nursing 17 hours of the day while potty-training the other eight (or something)…sometimes…I would pretend I hadn't gotten the mail that day, and go check the mail. Again. I mean, maybe the mail lady realized she'd forgotten a package of mine, you know?? And maybe she came back to deliver it. Maybe that was actually yesterday when I'd gotten the mail. Or maybe, deep in my soul I realized I needed to see some grass, and crunched leaves and a tinge of blue sky. That was probably it. Sunshine is healing.
Make sure you're not uncomfortable. This might sound totally weird. But I do this checklist when I start feeling that tense / gritted teeth / run-for-the-hills sort of feeling. I ask: Am I hot / cold? hungry / thirsty? do I have to go to the bathroom? Are my clothes too tight? You'd be surprised how this can help.
And finally, have a cup of tea. One of my favorite authors is always talking about her "tea time" and the idea has grown on me. There is just something about a cup of tea… I feel calmer and brighter just thinking about it.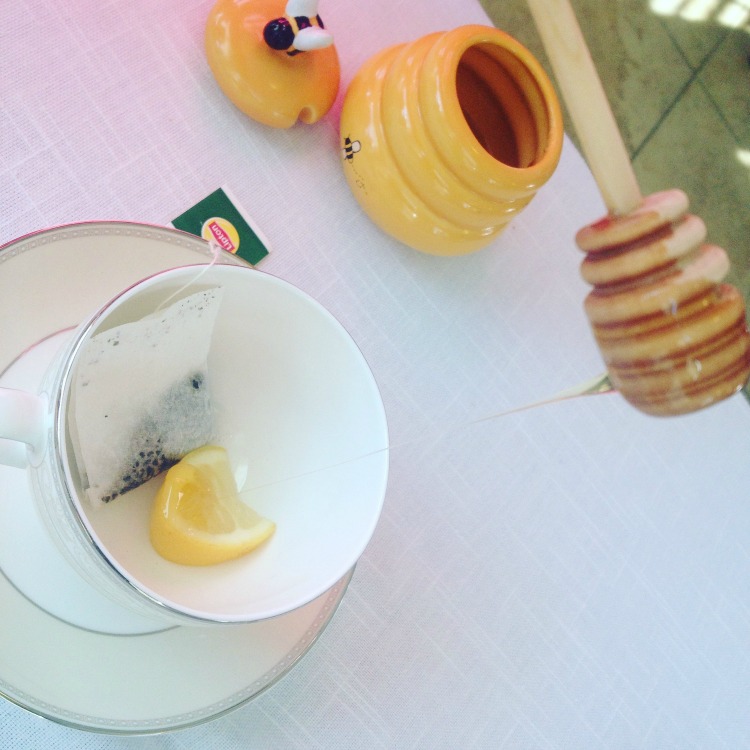 When I think "tea," I immediately think "Lipton." And for good reason! Lipton knows their tea! Lipton recently gave me the opportunity to try some of their new tea flavors. And of course, what better way to enjoy a calming cup of tea than to throw a tea party for some mom friends?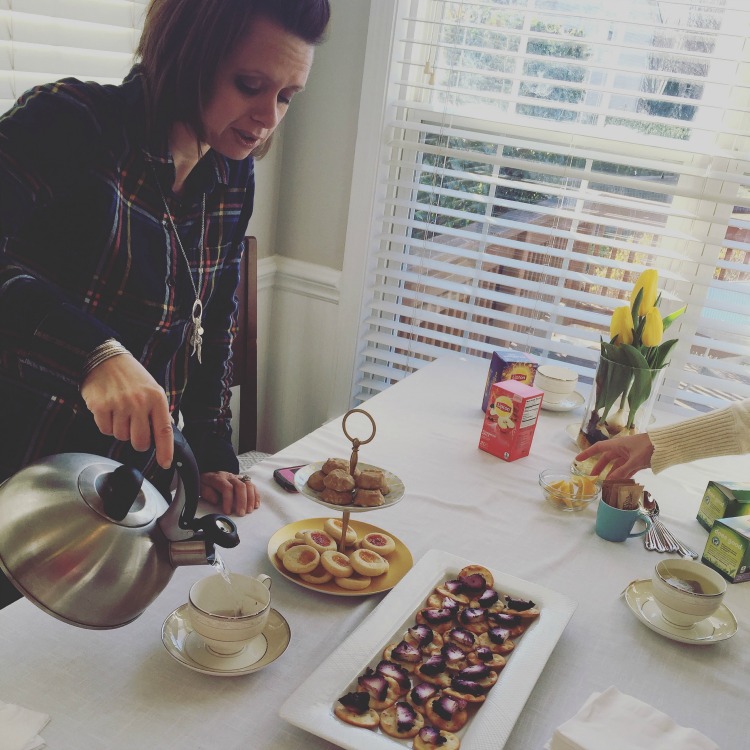 Lipton's updated green teas have a light, fresh taste, bright clearer color and delightful aroma. Here are a few we got to sample:
De-caf Honey Lemon
Cinnamon Apple
Black Tea With Bergamot Flavor
Purple Acai Blueberry Green Tea
Now I realize that in the midst of a chaotic, stressful day, "have a cup of tea" may be the farthest thing from our minds. But isn't this a shame?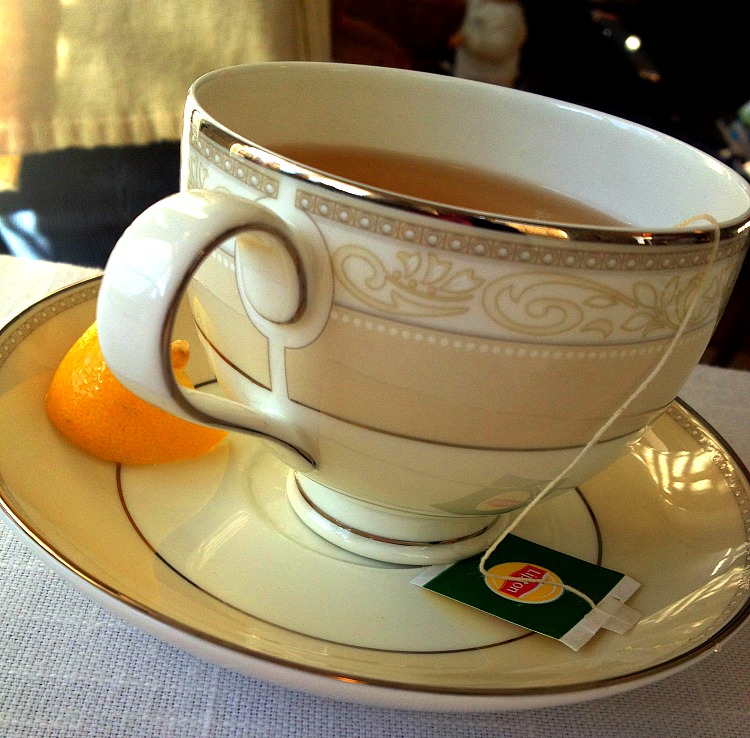 (And yes. That is my fine china. I'm done with thinking the fine china is for the Special Events. Every day is special! And every friend is an honored guest!)
I feel so grateful to Lipton Tea for giving me the chance to throw a little tea party, with fine china on an ordinary Tuesday. Because why not? 
Next time you're meandering the grocery aisles, check out all these fun new flavors of Lipton's new line. Just a few of the fun ones: Enticing Chai, Pure Green, Orange Passionfruit Jasmine and Peach Mango. Don't they sound fun?
(and p.s. Click here to get a printable $.75 coupon!)
Do you drink tea? Do you ever have a "tea time" in your home?
I was selected for this opportunity as a member of Clever Girls and the content and opinions expressed here are all my own.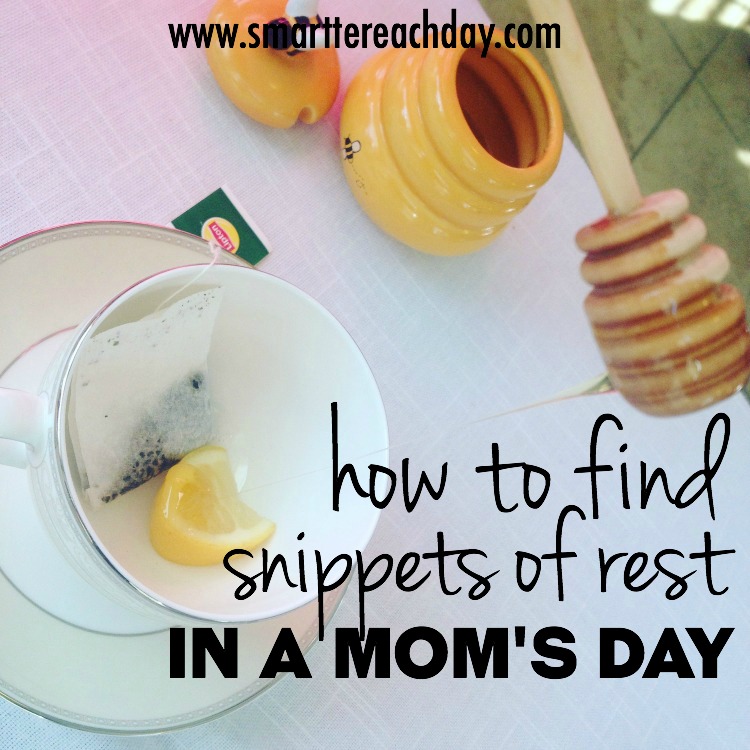 Follow "Smartter" Each Day on Facebook!
Follow "Smartter" Each Day on Twitter!
Follow Jessica on Instagram!