I just told you how I'm a failure at decorating. While I'm revealing all my deepest weaknesses, want to know another?
Dessert.
I never ever make dessert for our family.
When I have company, I feel like I should, but never know what to make. Here are a few things I have actually served my company for dessert:
Leftover, freezer-burnt cheesecake
Chocolates I'd had in my pantry for a few months
Cookies someone else had given me
So yes, if I'm having you over, bring dessert. Yes, please.
However, I can make a mean baked apple.
Like, amazing, get tons of compliments on it, and make it over and over! It's my go-to chilly-outside dessert. Something magical happens when an apple goes in the oven!
Ingredients: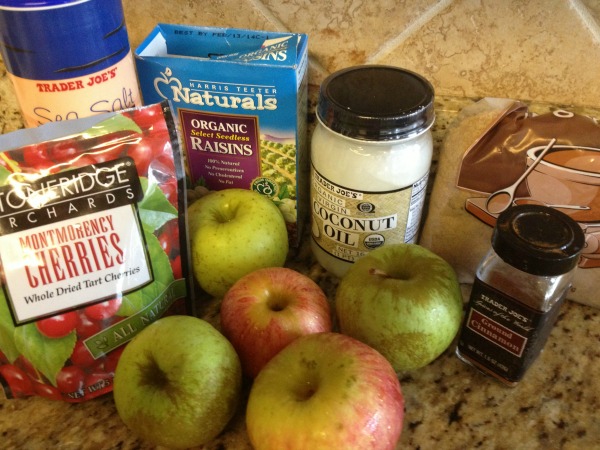 5-6 apples
2 T coconut oil
handful of dried cheeries – make sure they are the "tart" variety
handful of raisins
1/2 tsp cinnamon
2 T brown sugar
pinch of salt
Instructions:
Using a small, sharp knife, core the apples. My mom likes to leave the bottom in tact, but I don't like tasting the stem in my apple, so I just core it through the center. Your choice. 🙂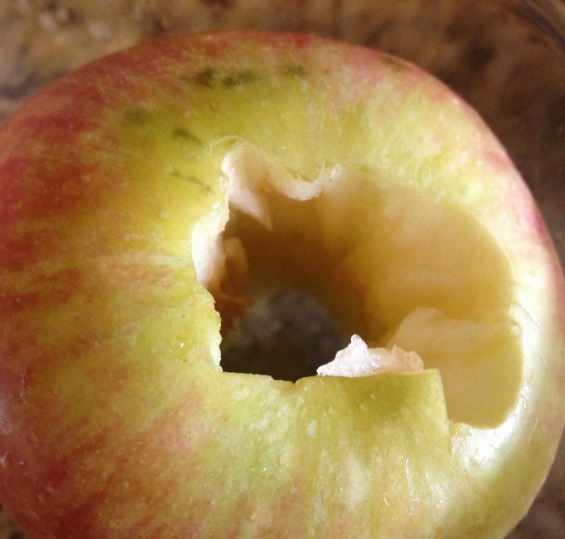 Now mix all the other ingredients together, and place evenly in the apples.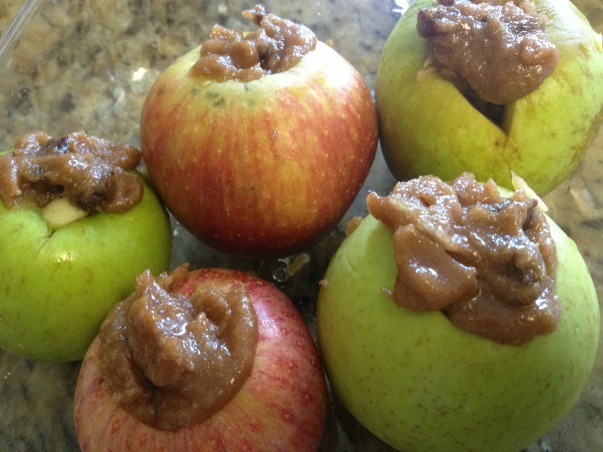 Bake at 350 degrees for 35 minutes, or until apples are tender when poked with a fork. Let cool, and top with coconut milk ice cream. Or regular. 🙂 Enjoy!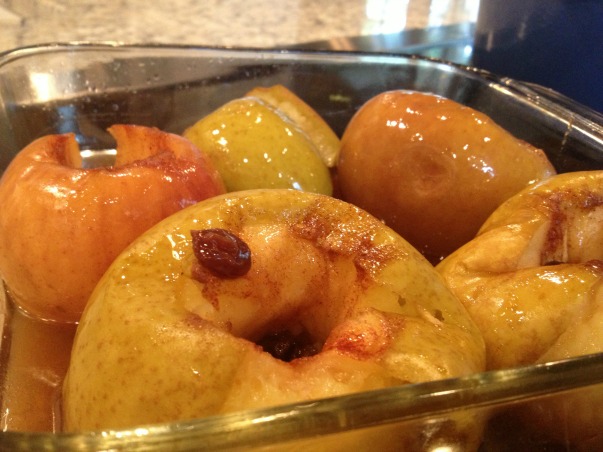 Follow "Smartter" Each Day on Facebook!
Follow "Smartter" Each Day on Twitter!
Follow Jessica on Instagram!